Archive: June, 2012
Amy S. Rosenberg
It was Metallica's turn to transform Bader Field and Atlantic City into a music festival venue this weekend, following last summer's Dave Matthews Band Caravan and last weekend's Phish takeover. Once again, good old Bader - an old municipal airport located just a short walk over the now-iconic Albany Avenue bridge from the Boardwalk - proved to be a fetching and roomy backdrop.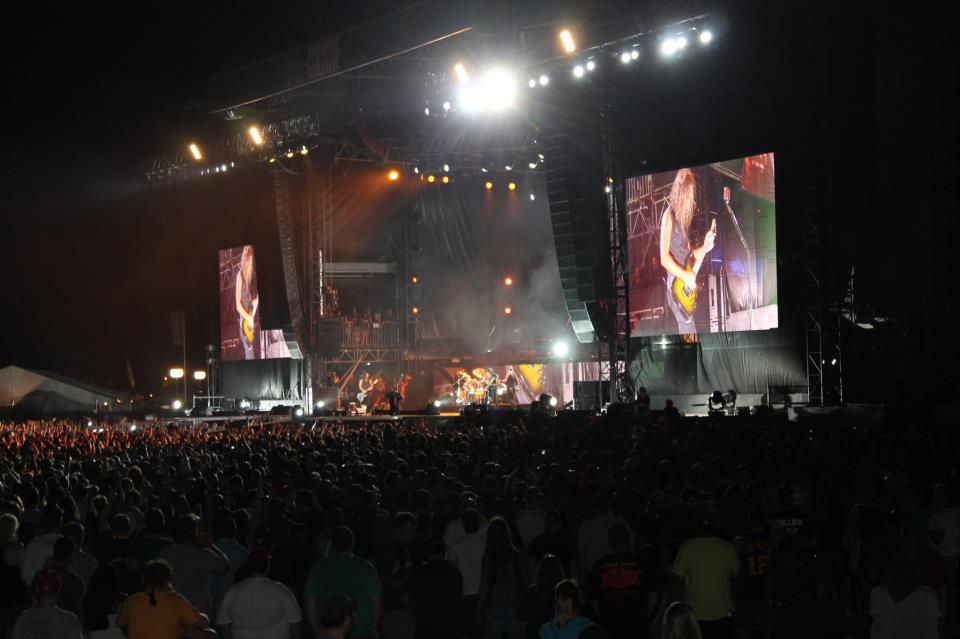 Metallica's Orion Music and More festival seemed to go off smoothly enough, with crowd estimates varying but mostly settling into the 22,500 the first day, fewer the second day. A little lower than predicted, and smaller than either Phish or the DMB Caravan last summer. Hopefully strong enough to keep the festivals coming. The rituals of a festival at Bader have their charms: walking over the Albany Avenue bridge before and after, when the ACPD close the span to cars and allow the amazed crowds to exit the venue on a street all their own. There was not as much singing on the bridge as during the DMB Caravan last summer, and I didn't see anybody sucking on nitrous oxygen tanks on the way down, but seeing all those happy campers fill the street from the Monument to the top of the bridge is a great sight and a happy end to a day of music.
Jacqueline L. Urgo
If you're a foodie at the Shore this summer, this sounds like so much fun: The Viking Cooking School at Harrah's Resort in Atlantic City is offering a star-studded summer lineup of cooking classes where you can learn tips and tricks and new recipes using the high performance Viking ranges.
"Atlantic City is quickly becoming a true culinary destination, with Harrah's Resort helping to lead the charge," said Chef Jack Whelan, executive chef at Harrah's. "Viking Cooking School is really a playground for cooks, and epicureans will be delighted with our new summer classes and celebrity chef guest instructors.
Starting things off on June 29 will be the larger-than-life Sam "Sammy D" DeMarco, of the resort's Sammy D's Restaurant and Bar with a spicy demonstration called "Cocktails and Cravings: Keepin' It Hot" that will feature how-to's for some of his most popular appetizers, including cheesesteak dumplings and tasty pork eggrolls.
Jacqueline L. Urgo
Climatological spring ended on June 1, and this year marked one of the hottest on record in the northeast, according to Jessica Rennells, a climatologist and extension support specialist at the Northeast Regional Climate Center at Cornell University.
Some 35 stations within the region – from Caribou, Maine, down to Dulles, Virginia, and as far west as Huntington, West Virginia – report weather temperatures to the Cornell center for analysis. Scientists study the findings to determine possible patterns and climate changes.
"All of the first order stations in the Northeast ranked in their top three warmest springs; 28 of the 35 had their warmest spring on record," Rennells said, referring to stations that monitor a wide variety of weather variables around the clock.
Amy S. Rosenberg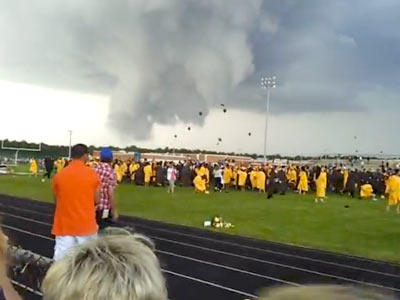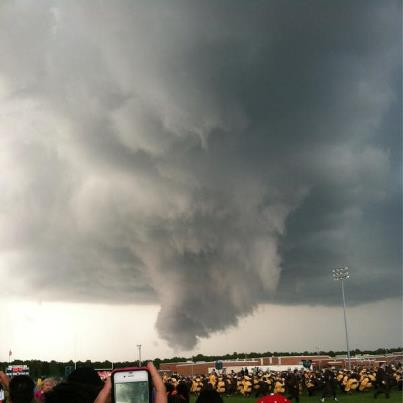 UPDATE: Absegami school oficials are getting a scolding this morning from New Jersey shore weather guy Dan Skeldon, who cannot believe they didn't run for cover at the first sight, at their graduation, above, of, well, something that looked a lot like a tornado! It wasn't a tornado, and the grads managed to get to the hat throwing point of their evening without any casualties, but a lot of is this really happenning consternation. And some awesome video by Matt Blanchard, below. Some parents protested, saying he was being too critical and that school officials and parents did everything they could, given the circumstances. Skeldon scolded: Again, I offer my sincere congratulations to the class of 2012 on your accomplishments, and your graduation is certainly one you will never forget. And I am grateful and consider it very fortunate that no one was hurt seriously. As the video and pictures make the national rounds, I'm hearing two things, awe and surprise. The awe comes from the intense and unfolding meteorological scene captured on camera, the surprise that action wasn't taken sooner. While not assigning any blame to what did or didn't happen in Galloway...I think we can learn from this incident...and all be safer in the future with a local and loud lesson in the dos and don'ts of severe weather safety." Preach it brother Dan! See video below by Matt Blandhard. And Inky weather ace Tony Wood's take is here.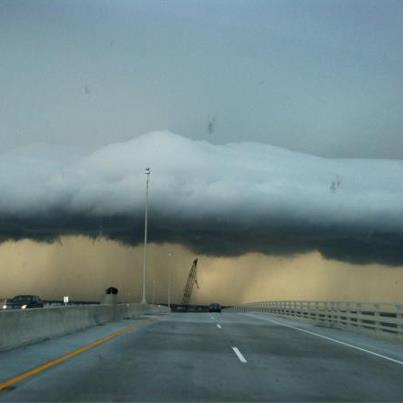 Amy S. Rosenberg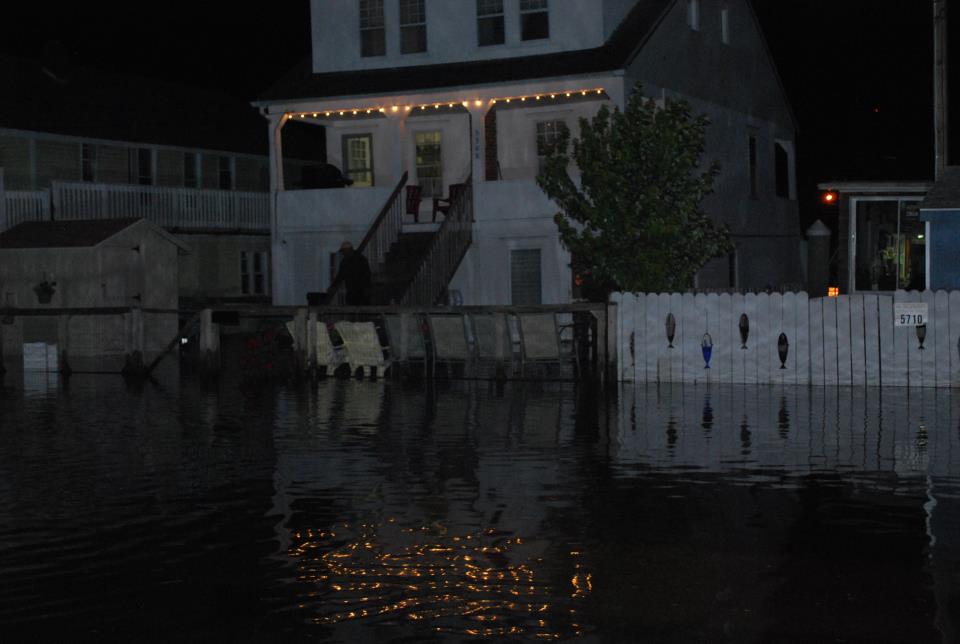 Photo of flooding along Edgewater Avenue in Ventnor Heights by Catherine Van Duyne
Sometimes, it's the storms less hyped that wreak the most havoc. Or, in Monday night's case, the June full moon, astronomical high tides, and off shore winds which led to rising water that was recorded at the highest level since 1996 on the barrier islands. Around 8:30, the high water water level measured at the Steel Pier was 7.5, above what is considered "moderate flooding" conditions and a level not seen since the Halloween storm of 1996. Personally, my flooding gauge was measured by the flood of teenagers who suddenly appeared at my house (on a non-flood prone area of the island, actually) around 10 p.m., as the bay tide crested and both Wellington Avenue and the Dorset Bridge access to Ventnor Heights was cut off, leaving the Heights its own island, moored to its WaWa. In any case, the teens "taking refuge" seemed to have a good excuse (and hey no school today in Atlantic City) to ride out the storm all together (and in the hot tub). Kind of reminded me of the epic ice storm from my childhood, when kids were suddenly out roaming the streets, power was off and all the usual rules did not apply. In any case, water was cresting up to car door levels, washing over docks and bulkheads and leaving the usual flood prone streets flooded. It's still flooded out there this morning, with parts of the Black Horse Pike shut down and additional flooding expected tonight. But it's a school night.