What's up with the Revel Ball?

It's not easy to have something visible for miles be shrouded in mystery. So what's up with the Ball on top of the Revel casino and why are New Bigs at the end of the Boardwalk so weird about talking about it?
What's up with the Revel Ball?

Soooo, here at the Shore, we're waiting for the ball to drop. The Revel Ball that is. It's not easy to shroud something in mystery that's visible for miles, but here you have it. Is it a giant golf ball resting on a (horizontal) tee? Is it a skee ball? Does it move? Does it light up (it better)? Why isn't it pictured in original renderings of the monster and monsterly-anticipated new Casino Resort that's about a month away from bringing me Jose Garces Guapos Tacos and Amada, I mean, opening at the northeastern end of the Boardwalk? Is it supposed to remind early risers of the fact that the island itself is on a slight angle and so the sun actually and enigmatically rises at that end of the island? Here's a shot from the the beach somewhere mid-Island, with more clues below: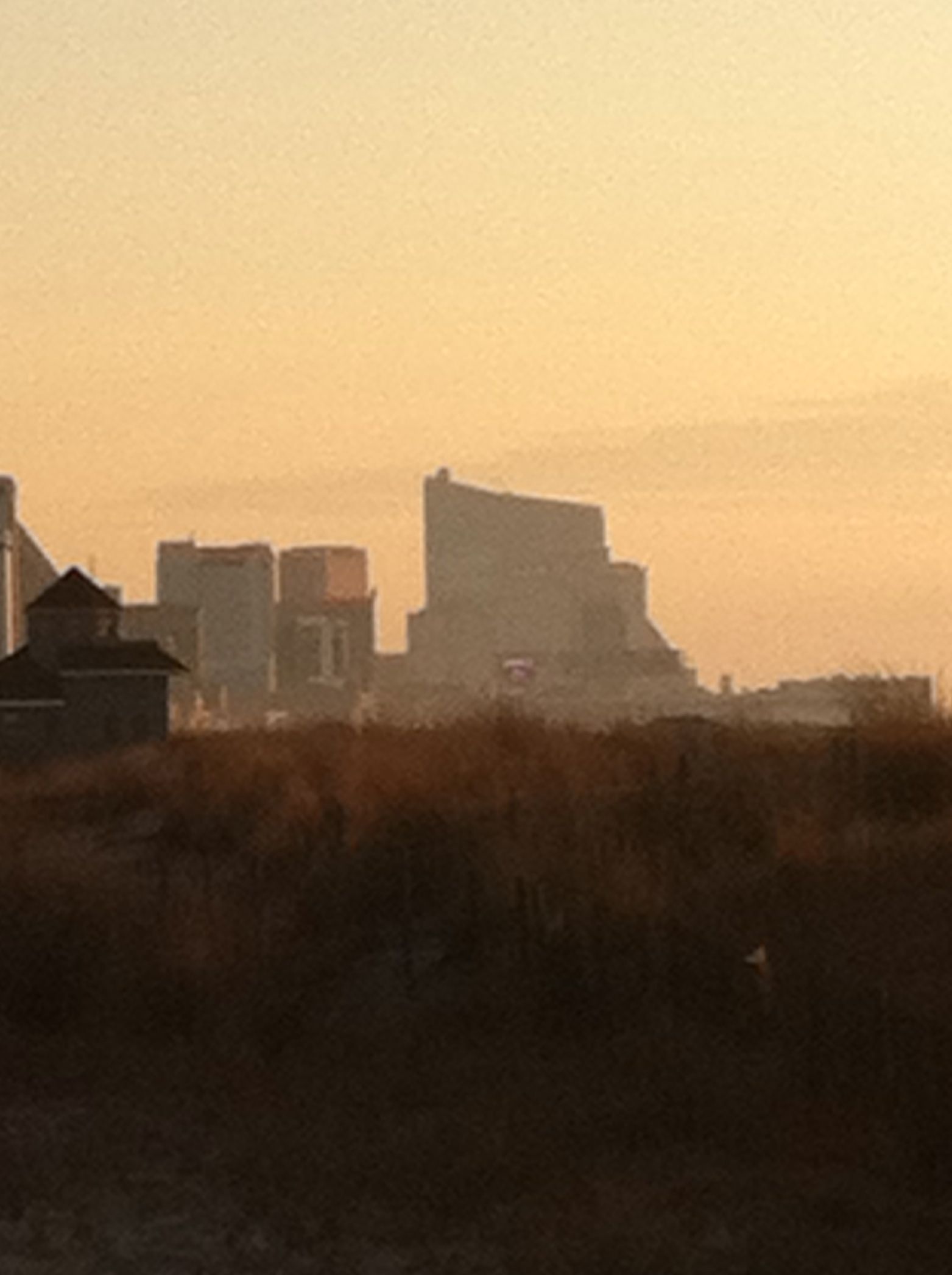 CEO Kevin DeSanctis said on a conference call that the ball was the brand, and would (eventually) come to symbolize Revel, which is marketing itself heavily as a cool beach resort perfect for conferences and meetings (and eating). He said it would stand in place of putting another calling card of neon red letters at the top of another big (the biggest) building along the Boardwalk. Far out and abstract, dude. PR Chief Maureen Siman said in a message: "We are not 'unveiling' The Ball until at least after Preview on April 2. In terms of what it does, we're really trying to keep it 'under wraps' for as long as possible (agree or disagree - its kind of hard to hide right!)."
New York public relations people working for Revel did not respond to a request to interview the architect or designer who conceived the big ball. I'm beginning to think it was DeSanctis turning to someone and saying, hey, why don't we put a big ball at the top that looks like it's going to roll down the sloping roof like a kid on a skateboard and just leave it there for fun. Maybe he'd just come back from playing golf, or watching soccer. It's different though, and fun, which I guess is the point of Revel. It's been a long time since there was anything new of note architecturally in Atlantic City. I do think the issue of whether it's RE-vel or re-VEL has been settled in favor of RE-vel, as in revelling in different and fun things. Still no word on whether it's Coldplay or Adam Levine coming in April. But if they're following in Borgata's footsteps, should be a good music scene. Borgata, meanwhile, is putting up billboards around town advertising their job openings, so perhaps people are fleeing to the new guys, despite their preference for part-time workers who must reapply for their jobs after five years or so. Here's a big ball close up:

This photo of Revel is courtesy of TripAdvisor