Archive: June, 2012
Ellen Gray

, Daily News TV Critic

Arsenio Hall is heading back to late night.

CBS Television Distribution -- not to be confused with CBS the network -- has signed a deal with Hall, whose previous late-night series, "The Arsenio Hall Show," was canceled in 1994, to develop a syndicated late-night show that would launch in the fall of 2013. Partnering with CBS Television is Tribune Broadcasting, whose 17 stations will carry it.

According to Monday's announcement, the show's already been sold in the Top 10 markets (Philly's No. 4) and in 17 of the Top 20.
Ellen Gray

, Daily News TV Critic
If you Google "myelodysplastic syndrome" -- as I'm guessing many of us did in the wake of the announcement that "Good Morning America's" Robin Roberts has it, you'll find, as she says, "some scary stuff."
Roberts -- and ABC News' chief medical expert, Dr. Richard Besser -- are fighting the Wikipedia doom and gloom by turning her illness into a teachable moment.
Here are some highlights of the statements from each that ABC News released Monday (the full versions are below):
Ellen Gray

, Daily News TV Critic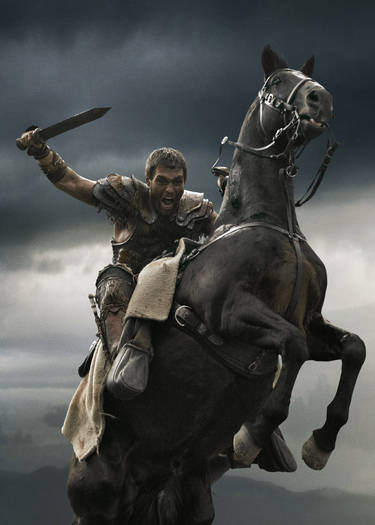 "Spartacus" fans are going to have to get their fix of slow-motion blood spatter somewhere else after 2013, when Starz' most popular series wraps up its third -- and final -- season with "Spartacus: War of the Damned," the premium-cable network announced Monday.
"The fans have been tremendously supportive of our show," said "Spartacus" creator and executive producer, Steven S. DeKnight in an understatement released by Starz, which also said the series averaged more than 6 million U.S. viewers last season and aired in 150 countries in 15 languages.
"We did not come to this decision lightly. It was an extremely difficult and emotional decision for my partners and I. Yet, in the end, the story was best served by rolling all of the remaining action and drama of Spartacus' journey into one stunningly epic season that will be extremely satisfying for everyone who's been along for the ride."