Archive: March, 2013
Ellen Gray

, Daily News TV Critic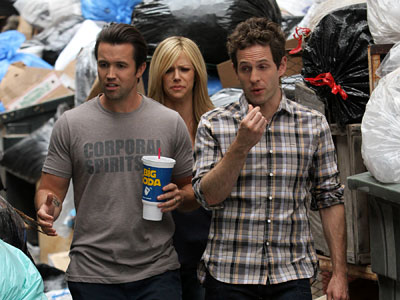 "It's Always Sunny in Philadelphia," the sitcom created by (and co-starring) St. Joe's Prep grad Rob McElhenney, has been renewed for a 10th season, FX announced Thursday.
With the ninth season scheduled to premiere this fall, that takes the show through the fall of 2014.
But instead of remaining where it is, "Sunny," along with "The League," "Legit" and "Totally Biased with W. Kamau Bell," will be used starting this fall to help launch a new spinoff network, FXX, aimed at 18- to 34-year-olds.
Ellen Gray

, Daily News TV Critic
Being famous has its privileges, and for Philly's Rob McElhenney, that includes getting to hang out with the folks from HBO's "Game of Thrones."
"They asked me [and] I said yes," the creator and star of FX's "It's Always Sunny in Philadelphia" told an audience at an event sponsored by the Academy of Television Arts & Sciences in Hollywood Tuesday night as he prepared to moderate a panel discussion with the cast and producers of the HBO hit (which returns for its third season on March 31).
In case you're wondering how that happened.
Ellen Gray

, Daily News TV Critic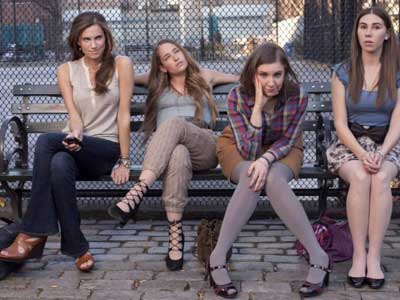 SPOILER ALERT: If you haven't yet watched the Season 2 finale of HBO's "Girls" — or you're behind on Showtime's "Shameless" — please don't read this until you've caught up.

It probably says way too much about my weakness for rom-coms that I mostly enjoyed Sunday's "Girls," in which Hannah (Lena Dunham), in the midst of an obsessive-compulsive meltdown, was literally swept off her feet by her sometimes stalkerish ex, Adam (Adam Driver).
Even better: Marnie (Allison Williams) and Charlie (Christopher Abbott) finally admitting how they still feel about each other while leveling the too often uneven playing field between them, Shoshanna (Zosia Mamet) managing to stick the landing on her breakup with Ray (Alex Karpovsky) and Hannah's father (Peter Scolari) finally calling b------ on her b-------.
Ellen Gray

, Daily News TV Critic

Soap fans have a new date to mark on their calendars, and for once it's not a series finale.

"One Life to Live" and "All My Children" will make their online debuts on April 29, according to Prospect Park's The Online Network, which stepped in after both soaps were canceled by ABC.

Fans will be able to watch on Hulu or Hulu Plus (which charges a monthly fee but allows viewing on devices other than a computer) or download episodes from iTunes.
Ellen Gray

, Daily News TV Critic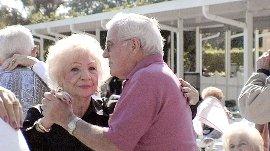 The New York Times has a story about a few baby boomers who've bought into Florida retirement communities, where prices are low and the neighbors may be decades older.
The prices really are tempting. But before you hop on a plane to Boca, you might want to check out "Kings Point." The Oscar-nominated documentary short makes its TV debut at 9 p.m. Monday on HBO.
Filmmaker Sari Gilman follows the lives of several residents of the retirement community where her grandmother lived for many years. It's one of those places couples moved to when they wanted warmer weather and no worries and the companionship of their own generation. But as Gilman's film shows, life may be full of compromises, especially for those left widowed.
Ellen Gray

, Daily News TV Critic
Philly's Kevin Hart is having a good week.
Coming off a stint as guest host on NBC's "Saturday Night Live," the comedian Friday had his BET mockumentary series, "Real Husbands of Hollywood," picked up for a second, 12-episode season.
Besides Hart, who's divorced both in real life and on the show, which he produces, the "Husbands" include Nick Cannon, married to Mariah Carey, Boris Kodjoe, husband of Nicole Ari Parker, Duane Martin, husband of Tisha Campbell-Martin, J.B. Smoove, husband of Shahidah Omar and Robin Thicke, husband of actress Paula Patton.
Ellen Gray

, Daily News TV Critic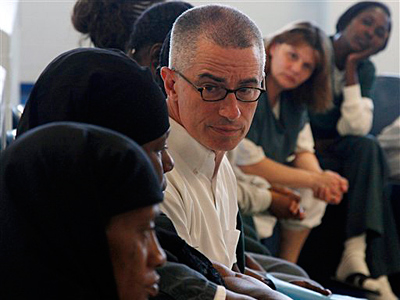 "Fall to Grace," a documentary about former New Jersey Gov. Jim McGreevey, will make its HBO debut March 28.
Produced and directed by Alexandra Pelosi ("Journeys with George"), who's, yes, the daughter of House Minority Leader Nancy Pelosi, the film documents McGreevey's "transformative journey from closeted high-profile politician to openly gay spiritual adviser to women in prison," according to HBO.
More from Friday's press release: