Archive: November, 2012
Ellen Gray, Daily News TV Critic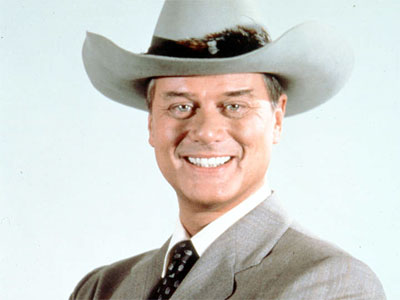 Anyone lucky enough to have spent any time at all in Larry Hagman's presence knew that the most he and J.R. Ewing probably had in common were their eyebrows -- a feature that grew only more magnificent with age -- and their ability to adapt to changing circumstances.
Though it's hard to imagine J.R. would ever have gone vegan, as Hagman did under the tutelage of his "Dallas" co-star Linda Gray, after being diagnosed with the throat cancer that cost him his life on Friday.
Speaking with a few reporters after a TNT press conference this past January to promote the cable network's reboot of the long-running prime-time soap, the then 80-year-old Hagman looked thin but considerably healtheir (and happier) than the returning J.R., whom he described as a "monomaniac."
Ellen Gray, Daily News TV Critic
In probably the least shocking development involving "American Horror Story" yet, FX has renewed the Ryan Murphy anthology series for a third season.
Jessica Lange, who won an Emmy for her role in the show's first season and then returned as a completely different character with a completely different accent this year -- will be among the actors back for the show's next 13-episode next season, about which no further details are yet forthcoming. (According to FX, Lange, who's currently playing a nun called Sister Jude, will be entering as lead actress in the Golden Globes and Emmys for this season.)
Tuesday's episode of the show's current season, "Asylum," outdrew all broadcast networks from 10-11 p.m. among adults 18-34, crowed FX Wednesday.
Ellen Gray, Daily News TV Critic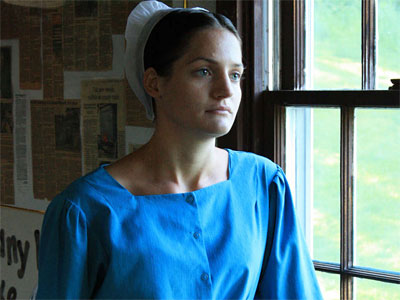 Maybe if the Amish would just get television sets, "reality" television producers -- who apparently think of life without the electronic hearth as endlessly exotic -- would get out of their business.
Or at least stop following them around with cameras.
The latest assault on the buggy-driving Anabaptists: "Amish Mafia," which is scheduled to premiere on the Discovery Channel Dec. 11 before moving in to its regular time slot the following night. And, no, it's not exactly the kind of Mafia we have in the big city. (If. you know, such a thing even existed.)
Ellen Gray, Daily News TV Critic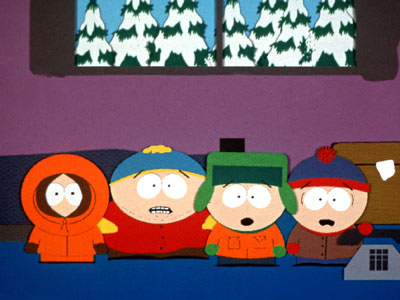 Maybe it's not a November surprise that the guys who wrote "Book of Mormon" don't think Mitt Romney is going to be our next president.
But for those who can't read one more poll or hang up on one more robocall and just want this election to be over already, we give you Wednesday's "South Park" (10 p.m., Comedy Central), which is called -- wait for it -- "Obama Wins!"
Seems, according to the network, that "Cartman is hiding something in his bedroom that could change the outcome of the entire election. While Americans innocently plan to go to sleep Tuesday night with the election results counted and a winner announced, Cartman has secretly wrestled control of the Presidential election from the voters."