TV Reviews
Ellen Gray, Daily News TV Critic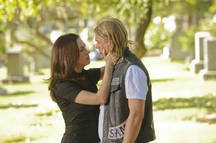 What if, instead of five acts, William Shakespeare had had an undetermined number of TV seasons to devote to "Hamlet"?

Well, unless he'd also had access to the future mysteries of the internal combustion engine, chances are his version still wouldn't have looked much like "Sons of Anarchy," which wraps up its fourth season tonight (10 p.m., FX) in an episode titled "To Be, Act 2."

But I'm guessing his melancholy prince would've found a way to keep on avoiding that poisoned sword for at least as long as the ratings stayed good.
Ellen Gray, Daily News TV Critic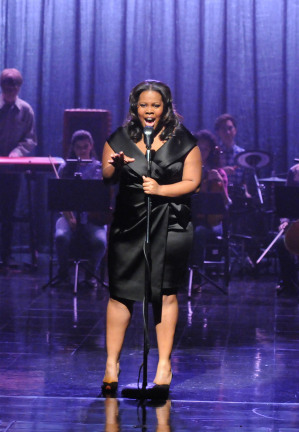 Where have all the Gleeks gone?
That's the question they might be asking at Fox, where "Glee" (8 p.m. Tuesdays, Fox 29) returned two weeks ago for Season 3 to a considerably smaller audience than it had a year ago.
The slide in the Nielsens for live and same-day viewing continued last week, when the show drew just 8.6 million viewers and failed to win its time slot among advertiser-targeted 18- to 49-year-olds.
Ellen Gray, Daily News TV Critic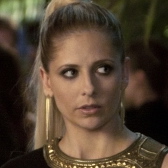 So if you're one of the people who've been eagerly awaiting Sarah Michelle Gellar's return to TV tonight in the CW's "Ringer" (9 p.m., PHL17), it's time to ask yourself: Was it SMG I've missed, or "Buffy the Vampire Slayer"?
Gellar gets to play not one, but two characters in "Ringer," a soapy, slightly noir-ish mystery whose basic premise mirrors ABC's "The Lying Game" -- twins switch places, then one disappears before they can switch back -- yet neither of these very attractive women has the power to permanently dispatch the undead.
If that's a deal-breaker for you, it's best to know now.