Archive: July, 2012
Ellen Gray

, Daily News TV Critic

I'm out in L.A. at the moment, reporting on the coming TV season.

But when I heard Tuesday afternoon that Sherman Hemsley had died, I wished I'd had the opportunity to speak more often to the man who'll always be George Jefferson to me.
Ellen Gray

, Daily News TV Critic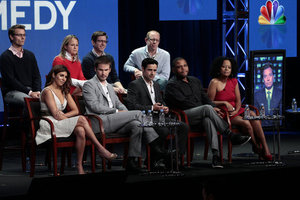 Pay no attention to the vanishing of the man behind the curtain.
That's the message the guy in charge of trying to grow NBC's comedy audience beyond its core constituency of TV critics and bloggers and the people who follow them on Twitter was sending Tuesday at the Television Critics Association's summer meetings in Beverly Hills.
Ellen Gray

, Daily News TV Critic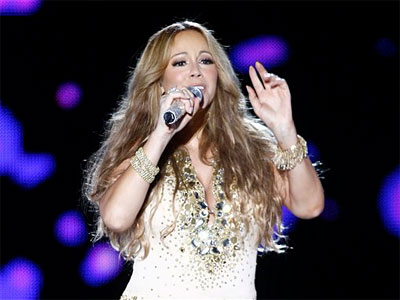 Mariah Carey will join Fox's "American Idol" as a judge next season, Fox entertainment president Kevin Reilly confirmed Monday.
And Jennifer Lopez is definitely gone.
Reilly led off his semiannual meeting with the Television Critics Association by saying that he couldn't say much about changes at "Idol" -- except for one thing.
Ellen Gray

, Daily News TV Critic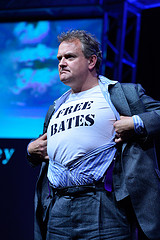 Just how far will a British gentleman go to support the man who dresses him?
Hugh Bonneville, who plays the usually very proper Lord Grantham on PBS' "Downton Abbey," tore off his tie and unbuttoned his shirt Saturday night before a roomful of TV critics to reveal a T-shirt that read "Free Bates."
Ellen Gray

, Daily News TV Critic

The nominations for the 64th annual Emmy Awards are out and AMC's "Mad Men" and FX's "American Horror Story" are leading the field, with 17 apiece.

But they won't be facing each other in the competition for best drama.

Because while you might have thought both were regular series, the FX show, taking advantage, perhaps, of its status as a kind of anthology, is competing in the movies and miniseries category, up against HBO's "Game Change," the History Channel's "Hatfields & McCoys," HBO's "Hemingway & Gellhorn," BBC America's "Luther" and PBS' "Masterpiece" presentation "Sherlock: A Scandal in Belgravia."
Ellen Gray

, Daily News TV Critic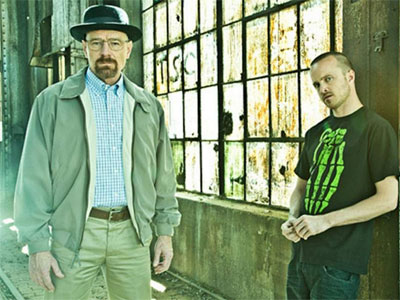 Looks as if Walt White (Bryan Cranston) has a few more customers.
Sunday's Season 5 premiere of "Breaking Bad," which stars Cranston as a chemistry teacher-turned-meth magnate, was the series' most-watched ever, reports AMC, which said the episode attracted 2.9 million viewers, up 14 percent from last season's opener. Between the 10 p.m. premiere and the 11:30 p.m. encore, 3.5 million tuned in.
More important for the ad-supported cable network: 1.9 million of those first viewers were 18- to 49-year-olds, the demographic most advertisers target.