Archive: July, 2012
Ellen Gray, Daily News TV Critic
When you're on on a hit TV show, you get to go places.
In the case of Damian Lewis, who stars in Showtime's "Homeland," those places include the White House, where Lewis attended a state dinner for British Prime Minister David Cameron in March.
Ellen Gray, Daily News TV Critic
Note: Updated to correct the name of the former head writer of "Cheers," Ken Levine, who was misidentified in an earlier version of this post.
Ellen Gray, Daily News TV Critic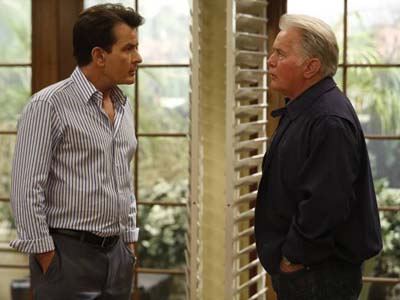 Looks as if Charlie Sheen's going to be busy for a while with "Anger Managment."
And that he'll be bringing his father to work.
Ellen Gray, Daily News TV Critic
All's well that ends well.
Word that the contract dispute involving several members of the cast of "Modern Family" came Friday evening just as Steve Levitan, one of the show's creators, was chatting with a few reporters at an ABC party in Beverly Hills.
Ellen Gray, Daily News TV Critic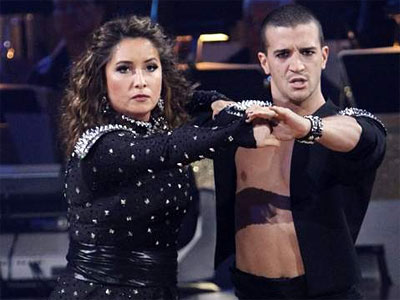 Add another "reality" gig to the Palin family account.
Just a few days after Todd Palin (and his wife, former Alaska Gov. Sarah Palin) met with reporters in Beverly Hills to talk up his participation in NBC's "Stars Earn Stripes," ABC Friday announced that Bristol Palin, who's currently starring in a Lifetime series, "Bristol Palin: Life's a Tripp," would return to "Dancing With the Stars" for its all-star edition, which premieres Sept. 24.
Ellen Gray, Daily News TV Critic
What's on Katie Couric's bucket list?
"I would like to go out with George Clooney, if you can arrange that," the news anchor-turned-daytime talk show host told a reporter Thursday during a press conference for "Katie," the syndicated show she's launching Sept. 10.
Ellen Gray, Daily News TV Critic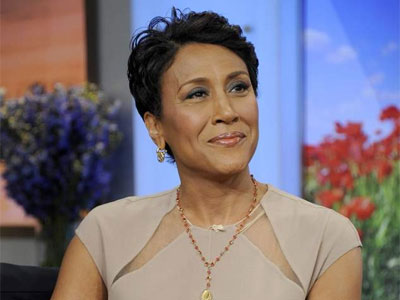 "I'm not going anywhere! I'm staying right here!" joked Robin Roberts Thursday when a reporter asked how ABC's "Good Morning America" would be handling her absence from the show while she undergoes her upcoming bone-marrow transplant.
In a satellite interview that included her "GMA" co-workers, Roberts, who announced in June that she'd been diagnosed with myelodysplastic syndrome, a blood disorder that sometimes leads to leukemia, told reporters at the Television Critics Association's summer meetings that she expects the transplant to occur toward the end of the summer, "most likely the end of August, early September."
Ellen Gray, Daily News TV Critic
You never know who you'll meet poolside at the Beverly Hilton, the hotel where Whitney Houston died, John Edwards met his mistress and where TV critics congregate for a couple of weeks in the summer.
We're used to seeing stars -- it's why we come here, after all -- but we're not used to seeing Sarah Palin.