Archive: March, 2012
I would not like to be the person in charge of keeping Keith Olbermann's resume current.
AMC's "Mad Men," returning after a 17-month hiatus Sunday amid a massive tide of media coverage, scored its most-watched episode ever, the basic-cable network reported Monday.

The two-hour Season 5 premiere averaged 3.5 million viewers — yes, the decimal's in the right place — up 21 percent from the previous season opener. Of those, 1.6 million were the 18- to 49-year-olds most advertisers pay to reach. A repeat airing at 11 p.m. Sunday drew a further 1.1 million viewers.

Those really are good numbers for "Mad Men," a show that's often appeared to be more written about than actually watched.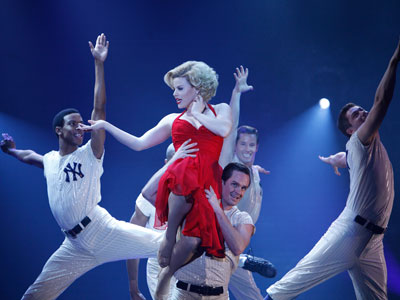 The show will go on.
NBC Thursday announced it had renewed "Smash," its Monday night drama about the making of a Broadway musical about Marilyn Monroe, for a second season.
The 7.7 million viewers the show's been averaging might not sound like a lot to Fox or CBS, but it's the Peacock's No. 1 drama among the 18- to 49-year-olds advertisers pay to target (and it's improved the performance of whatever was in that 10 p.m. Monday time period last year (do any of the 3.9 million people who watched remember what that was?).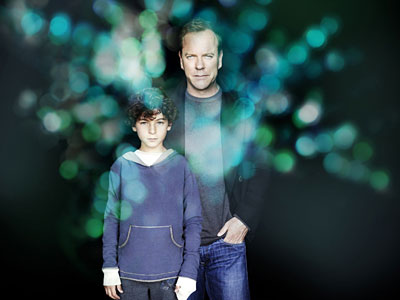 Fox's "Touch" makes its "worldwide premiere" tonight (9 p.m., Fox 29), which, in TV speak, means that we shouldn't actually count the episode that aired back in January as its official launch.
But I've seen tonight's episode and find I'm still pretty much of the same mind I was back when I reviewed it a couple of months ago.
Except, perhaps, a little more annoyed.
Comcast has decided to make some episodes of several cable shows — including the first two episodes of AMC's "Mad Men," which returns Sunday after a 17-month hiatus — available to a broader audience.

Including, in some cases, people who don't have cable service

Promotional opportunity for its Xfinity brand or gateway drug?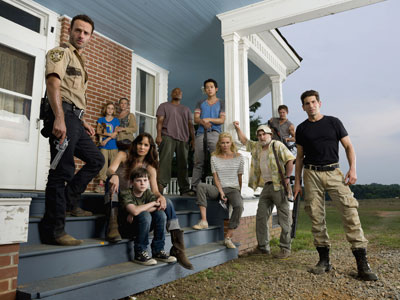 AMC brought out its "Walking Dead" fans Sunday, as the Season 2 finale of the post-zombie apocalypse drama drew a series-high 9 million viewers at 9 p.m. and a total of 10.5 million when the 11:30 p.m. rebroadcast was added.
That's more than 50 percent bigger than the audience for the first season's finale. More important to advertisers, perhaps: More than a third of the viewers were 18- to 34-year-olds.
In fact, among men 18-34, adults and men 18-49 and adults and men 25-54, "The Walking Dead" is the No. 1 series in basic cable history, according to AMC, which released the ratings Monday afternoon.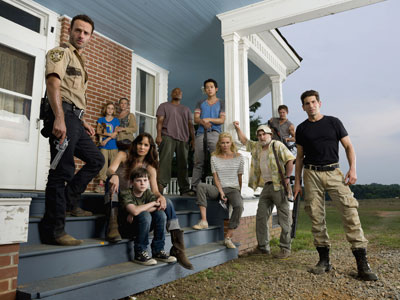 SPOILER ALERT: IF YOU HAVEN'T WATCHED SUNDAY'S SEASON 2 FINALE OF "THE WALKING DEAD," PLEASE STOP READING NOW AND GO WATCH. (I'LL WAIT.)
One thing you can say for "The Walking Dead": Like its staggering bit players, it just keeps coming.

Heading into Sunday's Season 2 finale, I wasn't sure how much more could be accomplished in one season. After all, in the past couple of weeks alone, our ragtag group of survivors had already lost it conscience -- Dale (Jeffrey DeMunn) -- and its least stable influence -- Shane (Jon Bernthal) -- and its leader, Rick (Andrew Lincoln), had killed the man he considered his best friend.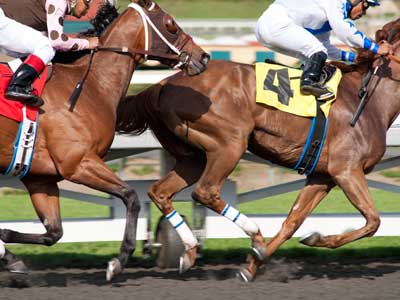 HBO's "Luck" has run out.
Following the death of a horse used in the show - reportedly the third to die during production of the racetrack drama whose human stars include Dustin Hoffman and Nick Nolte, the network announced Wednesday that "it is with heartbreak that executive producers David Milch and Michael Mann, together with HBO, have decided to cease all future production on the series 'Luck.'
"Safety is always of paramount concern. We maintained the highest safety standards throughout production, higher, in fact, than any protocols existing in horseracing anywhere, with fewer incidents than occur in racing or [that] befall horses normally in barns at night or pastures," the statement said.