Archive: February, 2012
Ellen Gray, Daily News TV Critic
HBO's "Game of Thrones" won't return until April 1, but the network yesterday released these images from Season 2, including some of characters from the George R.R. Martin saga that we haven't yet seen on film.
What do you think?
Ellen Gray, Daily News TV Critic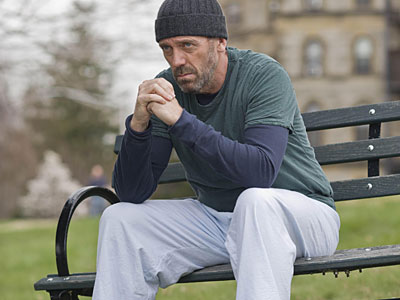 It's official: The doctor is out.
Fox's "House," starring Hugh Laurie as the acerbic, pain-ridden diagnostician Dr. Gregory House, will wrap up its practice this spring after eight seasons of strange and not-so-wonderful mysteries and maladies.
"The decision to end the show now, or ever, is a painful one, as it risks putting asunder hundreds of close friendships that have developed over the last eight years -- but also because the show itself has been a source of great pride to everyone involved," said a statement released by Fox Wednesday evening that was credited to Laurie as well as to his fellow executive producers, David Shore and Katie Jacobs.
Ellen Gray, Daily News TV Critic
NBC finally has a smash hit on its hands.

And it's called "The Voice."

Oh, "Smash," the making-of-a-Broadway-musical show that many critics (including this one) loved and that NBC made the focus of a saturation ad campaign, did better than most things on the network, with some 11.5 million viewers in the preliminary Nielsens.
It easily won the 10 p.m. hour Monday in total viewers and among the 18- to 49-year-olds advertisers target.
Ellen Gray, Daily News TV Critic
Norway's probably the last place you might expect to find Steve Van Zandt, much less Steve Van Zandt playing a mobster.

But that's just where the E Street Band member (and former "Sopranos" co-star) turns up in "Lilyhammer," his new fish-out-of-water dramedy series, which made its debut today on Netflix.

U.S. viewers may feel a bit out of water, too, at first, the Norwegian-made show having helpfully included English subtitles for even the dialogue that's in English as well as the profanities in Norwegian we might otherwise have failed to notice. (In fact, the descriptive captioning appears to be the type used by the hearing-impaired.)
Ellen Gray, Daily News TV Critic
I tend to blow hot and cold on the subject weight-loss TV — hate NBC's "The Biggest Loser," but will admit to having wept through more than one episode of the Style Network's "Too Fat for 15" — mostly because I know just how unentertaining healthy weight loss can be.

I get it: No one's ever going to launch a prime-time hit with a picture of someone eating smaller portions and exercising in moderation. And you're never going to hear one of those screaming trainers admit that throwing up on the treadmill isn't a strategy for long-term success.

TV wants dramatic stories, and TLC has one, as tonight at 9 it launches a four-part series, "My 600-lb Life," with Melissa, a Texas woman who weighed more than 600 pounds before undergoing gastric-bypass surgery more than seven years ago.