Ellen Gray, Daily News TV Critic
Soap fans have a new date to mark on their calendars, and for once it's not a series finale.
"One Life to Live" and "All My Children" will make their online debuts on April 29, according to Prospect Park's The Online Network, which stepped in after both soaps were canceled by ABC.
Fans will be able to watch on Hulu or Hulu Plus (which charges a monthly fee but allows viewing on devices other than a computer) or download episodes from iTunes.
Ellen Gray, Daily News TV Critic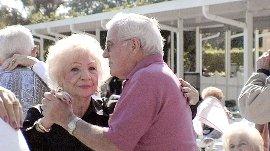 The New York Times has a story about a few baby boomers who've bought into Florida retirement communities, where prices are low and the neighbors may be decades older.
The prices really are tempting. But before you hop on a plane to Boca, you might want to check out "Kings Point." The Oscar-nominated documentary short makes its TV debut at 9 p.m. Monday on HBO.
Filmmaker Sari Gilman follows the lives of several residents of the retirement community where her grandmother lived for many years. It's one of those places couples moved to when they wanted warmer weather and no worries and the companionship of their own generation. But as Gilman's film shows, life may be full of compromises, especially for those left widowed.
Ellen Gray, Daily News TV Critic
Philly's Kevin Hart is having a good week.
Coming off a stint as guest host on NBC's "Saturday Night Live," the comedian Friday had his BET mockumentary series, "Real Husbands of Hollywood," picked up for a second, 12-episode season.
Besides Hart, who's divorced both in real life and on the show, which he produces, the "Husbands" include Nick Cannon, married to Mariah Carey, Boris Kodjoe, husband of Nicole Ari Parker, Duane Martin, husband of Tisha Campbell-Martin, J.B. Smoove, husband of Shahidah Omar and Robin Thicke, husband of actress Paula Patton.
Ellen Gray, Daily News TV Critic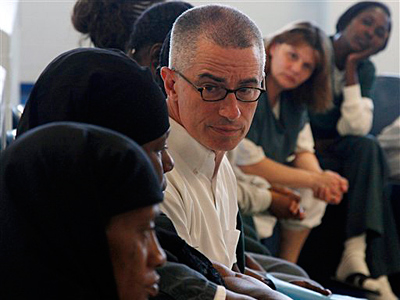 "Fall to Grace," a documentary about former New Jersey Gov. Jim McGreevey, will make its HBO debut March 28.
Produced and directed by Alexandra Pelosi ("Journeys with George"), who's, yes, the daughter of House Minority Leader Nancy Pelosi, the film documents McGreevey's "transformative journey from closeted high-profile politician to openly gay spiritual adviser to women in prison," according to HBO.
More from Friday's press release:
Ellen Gray, Daily News TV Critic
Kevin Spacey ate my weekend.
Along with Robin Wright and Kate Mara, his co-stars in Netflix's "House of Cards," whose 13-episode first season I gulped down within 36 hours of its Friday debut.
If my Twitter feed — admittedly heavy on drama junkies and TV fans of all stripes — is any indication, I'm not the only one who engaged in some binge viewing after Netflix's second original series went online.
Ellen Gray, Daily News TV Critic
There are multitaskers and then there's Dr. Sanjay Gupta.
A neurosurgeon and CNN's chief medical correspondent, Gupta had already written two nonfiction best sellers when last year he added novelist to his titles with the publication of "Monday Mornings."
On Monday at 10 p.m., David E. Kelley's adaptation of "Monday Mornings" makes its debut as a medical drama on TNT, with Gupta as one of its executive producers.
Ellen Gray, Daily News TV Critic
Bucks County native and Temple grad Steve Capus is leaving the presidency of NBC News.
In a memo to the news staff obtained by Politico, Capus said that "it has been a privilege to have spent two decades here, but it is now time to head in a new direction," and that he'll be leaving in the coming weeks.
Capus, an ardent sports fan who turned his 30 Rockefeller Center office into a shrine for Philadelphia teams, has been friends with anchor Brian Williams since the two worked together at WCAU in Philadelphia back in the '80s.
Ellen Gray, Daily News TV Critic
The premiere of the first drama since CBS' "Hack" to be both set in Philly and filmed here did not go terrifically well Thursday.
NBC's "Do No Harm," debuting in the 10 p.m. time slot where "Awake," "The Firm" and "Prime Suspect" all met their untimely ends, averaged just 3.126 million viewers and only about 3 percent of the available audience of 18- to 49-year-olds, the group advertisers pay to reach, according to the preliminary Nielsens.
These are not good numbers, even in the how-low-can-they-go world of broadcast ratings. At 10, CBS' "Elementary" averaged 10.8 million viewers and placed second in 18-49 and ABC's "Scandal," with a bit over 8 million, won the time slot in the target demo.