There won't be a dry eye in houses of fans of "The Office" Thursday night as the mockumentary series (9 p.m., NBC10) signs off after nine seasons.
The one hour, 15-minute episode -- DVR users, take note -- is preceded by an hourlong retrospective and followed by a full episode of "Hannibal" (10:15 p.m., NBC10) with limited commercial interruptions (don't worry, they've sold plenty of commercial time for "The Office"). That "Hannibal" episode, by the way, might appeal to music lovers -- but only those with strong stomachs.
Also on Thursday:
One of the highlights of CBS' presentation to advertisers in New York's Carnegie Hall Wednesday -- though not quite as big a hit as Robin Williams -- was this extended trailer for its Stephen King summer series, "Under the Dome," which premieres June 24.
The CW will add three new dramas to its schedule this fall including a spinoff of its popular "The Vampire Diaries," titled "The Originals," and a show about the young Mary, queen of Scots.
The network also announced Thursday it was moving "Hart of Dixie" and "Beauty and the Beast" to Mondays, "Supernatural" -- entering its ninth season -- to Tuesdays and "The Carrie Diaries" to Fridays, where it wil be the lead-in for "America's Top Model."
Its new schedule is expected to launch in October. Two other dramas have been picked up for midseason.
Long before MTV turned him into America's favorite befuddled dad in "The Osbournes," Ozzy Osbourne sang with Black Sabbath.
If you're watching "CSI," which wraps up its 13th season Wednesday (10 p.m., CBS 3), having managed to outlive both its spinoffs, you probably don't need me telling you that. Which may be why Black Sabbath will premiere its new single, "End of the Beginning," for "CSI" fans tonight. And as you can see in the video, Ozzy will still be playing his befuddled self.
Not into metal? There's always "Nashville" (10 p.m., 6 ABC), whose next-to-the-last episode of the season sounds plot-heavy but is bound to include at least a little music.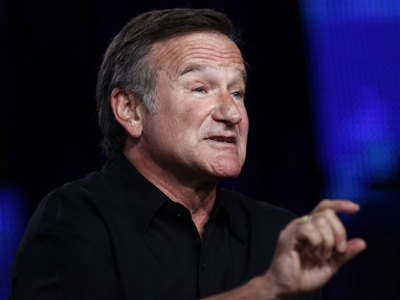 NEW YORK -- CBS, the network that can afford to cancel shows that would be hits on other networks, is at it again.
No. 1 in the advertiser-targeted demo of 18- to 49-year-olds for the first time since the early 1990s, it's scheduled four new comedies for the fall -- including one starring Robin Williams and Sarah Michelle Gellar -- and two dramas that will share a time slot, with the first, the highly serialized "Hostages," running for 15 episodes, followed in February by "Intelligence."
"Hostages," stars Toni Collette ("United States of Tara") as a surgeon whose family is taken hostage as she's preparing to operate on the president of the Unites States. Dylan McDermott ("The Practice," "American Horror Story") plays an FBI agent.
Lots of season finales Tuesday -- and summer gets a head start with the return of "So You Think You Can Dance" (8 p.m., Fox 29).
One finale really will be final, as CBS has reportedly opted against renewal of its midseason drama "Golden Boy" (10 p.m., CBS 3). But we already know that Detective Walter Clark (Theo James) will eventually become police commissioner (and that he'll still look nothing like Tom Selleck when it happens) and that something bad eventually happens to his partner, Detective Don Owen (Chi McBride). I'll be sorry to see it go -- only CBS could afford to let go of 8.3 million viewers a week -- but I'm not sorry I won't have to see McBride's character taken down. He made the show for me.
Other finales include "New Girl" (9 p.m., Fox 29) and "The Mindy Project" (9:30 p.m., Fox 29), "NCIS" (8 p.m., CBS 3) ending its 10th season and "NCIS: Los Angeles" (9 p.m., CBS 3).
Jenkintown's Adam F. Goldberg ("Breaking In") is bringing his childhood to ABC.
His new sitcom, "The Goldbergs," was one of a dozen new scripted series announced Tuesday by the network in advance of its annual presentation to advertisers in New York, and it's the one ABC Entertainment Group president Paul Lee singled out several times in a conference call with reporters this morning.
"I really adore this show," Lee said, and he's planning to promote it, along with its buzz-worthy lead-in, "Marvel's Agents of S.H.I.E.L.D.," from Joss Whedon (of "Buffy the Vampire Slayer" and blockbuster movie fame). Which is probably a good idea, since the two shows kick off a night of entirely new series.
The fifth season finale of "Castle" (10 p.m., 6 ABC) finds Castle (Nathan Fillion) and Beckett (Stana Katic) facing yet another romantic obstacle, as Beckett's offered a job with the feds that would take her to Washington, D.C. (why this is a problem for Castle, whose job as a bestelling novelist can be done just about anywhere, is hard to say). Also, there's a murder investigation. But you knew that already.
On a more serious note, "Independent Lens' (10 p.m., WHYY 12) airs the 90-minute film "Invisible War," which looks at rape in the U.S. military and why it so often goes unpunished.
CBS is hyping the Season 8 finale of "How I Met Your Mother" (8 p.m., CBS 3), but just the fact that it's the Season 8 finale and not the series finale is enough to make me suspicious that even if we finally learn about the woman who's going to transform Josh Radnor into Bob Saget it'll happen in such a way that we'll feel cheated, anyway. Or maybe that's already happened? Because I'm afraid I stopped watching regularly several seasons ago.