Ellen Gray, Daily News TV Critic
Don't shoot the messenger, but "Justified," the FX series starring Timothy Olyphant as a trigger-happy deputy U.S. marshal, plans to end its run after six seasons.
The good news? Season 5 premiered only last week (and you can watch its second episode at 10 p.m. Tuesday).
"It was really Graham's [Yost, the show's creator] and [star] Tim Olyphant's decision. I would have liked to have more 'Justified,'" FX Networks chief John Landgraf told reporters at the Television Critics Association's winter meetings Tuesday morning. "It's one of my favorite shows. I mean, I just really love it personally, and I have a longstanding adoration of all things Elmore Leonard."
Ellen Gray, Daily News TV Critic
Maybe you've wondered from time to time, while watching HBO's "Girls," why creator and star Lena Dunham so frequently chooses to have her character naked.
Maybe you haven't.
If you have, for God's sake, keep it to yourself.
Ellen Gray, Daily News TV Critic
Viewers who fled to Discovery Communications' Military Channel after the History Channel abandoned its all-Nazis, all-the-time schedule to join the world of "Swamp People" and "Pawn Stars" may or may not be happy about Discovery's decision to rename Miltary the "American Heroes Channel."
Why the change? Because "heroism transcends the battlefield," says American Heroes Channel general manager Kevin Bennett in a presentation Thursday at the Television Critics Association winter meetings in Pasadena, Calif.
And maybe because viewers aren't as interested, Bennett noting that when Military launched, the U.S. was fighting two wars. Now, with History having left an opening you could drive an ice road truck through, American Heroes Channel is looking to broaden its reach to embrace more history, including a new show, "Against All Odds," which launches March 3 and "tells the true stories of modern-day heroes whose courage and sacrifice made their deeds unforgettable."
Ellen Gray, Daily News TV Critic
I'm not sure what to think about Encore Black.
Not to be confused with "Orphan Black," the cloning drama on BBC America, Encore Black is one of the channels the Starz-owned Encore cable networks will be launching on Dec. 2, along with Spanish-language Encore Espanol and Encore Classic, which will target baby boomers with reruns of shows like "Murphy Brown," "Magnum, P.I." and "Night Court."
Encore Black, aimed at African-American viewers, will also feature reruns of shows once popular with baby boomers: "What's Happening!!," "Diff'rent Strokes," "Amen" and "227." All shows that aired on major networks in the '70s and '80s — and therefore watched by many more millions than watch most of what's on those networks now — what they have in common is that they're comedies with predominantly black casts (or in the case of "Diff'rent Strokes," with more than one black star).
Ellen Gray, Daily News TV Critic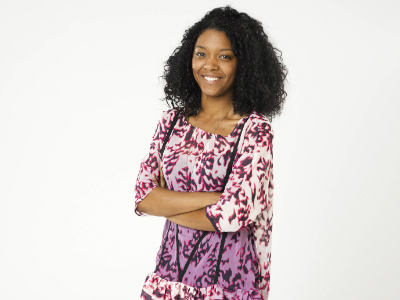 Philadelphia, we have another "Project Runway" winner.
Dom Streater, a 24-year-old graduate of Moore College of Art & Design, made it work when it counted and last night on Lifetime was named the 12th winner of the Emmy-winning fashion design competition whose last local winner was the show's first, Jay McCarroll.
"Scandal" star Kerry Washington was among the judges for the finale, which pitted Streater against three other finalists, Swedish-born runner-up Alexandria von Bromssen, 38, of San Mateo, Calif.; Justin LeBlanc, 27, of Raleigh, N.C., the show's first deaf contestant, who based his collection on his transition after getting a cochlear implant at 18; and Bradon McDonald, 38, of Los Angeles, a former ballet dancer.
Ellen Gray, Daily News TV Critic
It should be no surprise that "Glee" responded to the death of Finn Hudson the way it responds to everything: by singing, from the opening group number, "Seasons of Love," from "Rent," to individual performances that included "I'll Stand By You," "Fire and Rain," "If I Die Young" and "No Surrender."
But since Finn wouldn't be gone if Cory Monteith wasn't, the tears in Thursday's episode probably weren't just acting.
The surprise -- for those who hadn't encountered spoilers, at least -- was what the show that's converted nearly every imaginable issue, small, large and in between, into A Very Special Episode of "Glee" managed to avoid trying to construct an explanation for Finn's absence that would somehow mirror the sad truth of Monteith's death from an overdose.
Ellen Gray, Daily News TV Critic
"Breaking Bad" went out with a bang for AMC, which was crowing Monday about the 10.3 million viewers Nielsen estimates watched the 9 p.m. finale Sunday.
That's a record for the series, whose 6.7 million viewers aged 18-49 also had it up 300 percent in that demo from last summer's midseason ender. (Those are the people advertisers were trying to reach with all those commercials.)
And despite a night of premieres on cable and broadcast networks that attracted nicknames like "Dramageddon" and Dramalanche," 4.4 million stayed tuned to AMC after the show ended at 10:15, to hear "Breaking Bad" Vince Gilligan explain himself in the post-show "Talking Bad."
Ellen Gray, Daily News TV Critic
"We knew we needed to dot all the i's and cross all the t's," "Breaking Bad" creator said Sunday night, in the AMC post-show "Talking Bad."
"It's a story that starts at A and ends at Z," he said. (Quote corrected from earlier version.)
Do tell.