Ellen Gray, Daily News TV Critic
And they lived happily ever after.
Well, most of them did.
If you had "mother's dead" in the "How I Met Your Mother" series finale bracket, give yourself a pat on the back: The Internet was right. By the time the father's long, long, long story came to an end Monday night in an hourlong finale, the woman Ted (Josh Radnor) spent nine seasons trying to meet -- played by Cherry Hill's Cristin Milioti -- had been dead six years of an unspecified, "Love Story"-like illness that left her looking as beautiful as ever.
Ellen Gray, Daily News TV Critic
Reports of the cancellation of NBC's "The Michael J. Fox Show" may be premature.
After New York magazine's Vulture reported Wednesday that the show had been pulled from the Thursday night schedule, not long after production was shut down on its definitely canceled lead-in, "Sean Saves the World," it was widely assumed -- at least on Twitter -- that the show had been axed. (In defense of this assumption, I should say that networks seldom announce that a show is officially canceled. Yet low-rated puppies often do go away to the farm in Hiatusville and are never seen again.)
Not so fast, says Alex Reid, one of the show's executive producers, who called me Thursday because he's trying to get out the word that "we're not in the same boat as 'Sean Saves the World.' "We've got seven episodes that NBC likes and wants to air."
Ellen Gray, Daily News TV Critic
Of all the things that have been said and written about New Jersey Gov. Chris Christie in recent weeks, the thing that may have hurt him the most was the "Late Night with Jimmy Fallon" bit in which Bruce Springsteen and Fallon lampooned the Boss-loving pol in a parody of "Born to Run."
"I really did think about that before we did that, because he's been on the show," the future "Tonight Show" host said of Christie Sunday during the Television Critics Association's winter meetings in Pasadena. But the bit, he said, was funny.
"I let Chris Christie know before we did it," he said, adding, "Silver lining? Bruce Springsteen says your name."
Ellen Gray, Daily News TV Critic
Don't shoot the messenger, but "Justified," the FX series starring Timothy Olyphant as a trigger-happy deputy U.S. marshal, plans to end its run after six seasons.
The good news? Season 5 premiered only last week (and you can watch its second episode at 10 p.m. Tuesday).
"It was really Graham's [Yost, the show's creator] and [star] Tim Olyphant's decision. I would have liked to have more 'Justified,'" FX Networks chief John Landgraf told reporters at the Television Critics Association's winter meetings Tuesday morning. "It's one of my favorite shows. I mean, I just really love it personally, and I have a longstanding adoration of all things Elmore Leonard."
Ellen Gray, Daily News TV Critic
Maybe you've wondered from time to time, while watching HBO's "Girls," why creator and star Lena Dunham so frequently chooses to have her character naked.
Maybe you haven't.
If you have, for God's sake, keep it to yourself.
Ellen Gray, Daily News TV Critic
Viewers who fled to Discovery Communications' Military Channel after the History Channel abandoned its all-Nazis, all-the-time schedule to join the world of "Swamp People" and "Pawn Stars" may or may not be happy about Discovery's decision to rename Miltary the "American Heroes Channel."
Why the change? Because "heroism transcends the battlefield," says American Heroes Channel general manager Kevin Bennett in a presentation Thursday at the Television Critics Association winter meetings in Pasadena, Calif.
And maybe because viewers aren't as interested, Bennett noting that when Military launched, the U.S. was fighting two wars. Now, with History having left an opening you could drive an ice road truck through, American Heroes Channel is looking to broaden its reach to embrace more history, including a new show, "Against All Odds," which launches March 3 and "tells the true stories of modern-day heroes whose courage and sacrifice made their deeds unforgettable."
Ellen Gray, Daily News TV Critic
I'm not sure what to think about Encore Black.
Not to be confused with "Orphan Black," the cloning drama on BBC America, Encore Black is one of the channels the Starz-owned Encore cable networks will be launching on Dec. 2, along with Spanish-language Encore Espanol and Encore Classic, which will target baby boomers with reruns of shows like "Murphy Brown," "Magnum, P.I." and "Night Court."
Encore Black, aimed at African-American viewers, will also feature reruns of shows once popular with baby boomers: "What's Happening!!," "Diff'rent Strokes," "Amen" and "227." All shows that aired on major networks in the '70s and '80s — and therefore watched by many more millions than watch most of what's on those networks now — what they have in common is that they're comedies with predominantly black casts (or in the case of "Diff'rent Strokes," with more than one black star).
Ellen Gray, Daily News TV Critic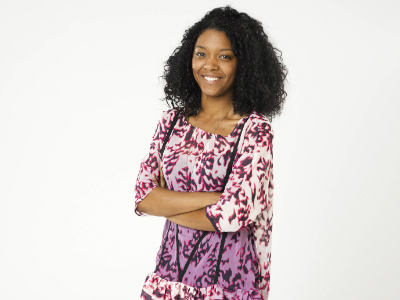 Philadelphia, we have another "Project Runway" winner.
Dom Streater, a 24-year-old graduate of Moore College of Art & Design, made it work when it counted and last night on Lifetime was named the 12th winner of the Emmy-winning fashion design competition whose last local winner was the show's first, Jay McCarroll.
"Scandal" star Kerry Washington was among the judges for the finale, which pitted Streater against three other finalists, Swedish-born runner-up Alexandria von Bromssen, 38, of San Mateo, Calif.; Justin LeBlanc, 27, of Raleigh, N.C., the show's first deaf contestant, who based his collection on his transition after getting a cochlear implant at 18; and Bradon McDonald, 38, of Los Angeles, a former ballet dancer.