Archive: December, 2012
Jenice Armstrong
There's still time to donate toys and cash to BEBASHI for the nonprofit's annual holiday party which takes place Wednesday. This year, the small but mighty nonprofit, that provides services for Philadelphians with HIV/AIDS, will host nearly 200 kids at its Christmas party. As usual, there isn't enough money to buy presents for all the children who'll be attending, many of whom won't get anything else. To make things worse, the need is greater than ever.
"Well, as of today, we have 194 and counting," Gary Bell, the center's executive director told me in an email earlier this month. "We saw a significant spike in the number of HIV+ women on our caseload and, most of them have children."
The children's ages rage from babies to 17. Usually, Bebashi likes to give kids multiple presents because that's how we do it in America. So, please, on your way into the office on Wednesday drop off what you can at BEBASHI, 1217 Spring Garden St. You'll feel good about yourself if you do.
Jenice Armstrong
Caroline Wozniacki wishes she had booty like tennis rival Serena Williams.
That said, I don't think Wozniacki's clowning of the black female tennis champion by using towels to pad her backside and chest constitutes racism.
What Wozniacki did to her so-called friend was tacky and classless. The goofball thought she was being funny but a whole lot of folks, particularly African Americans, hollered foul.
Jenice Armstrong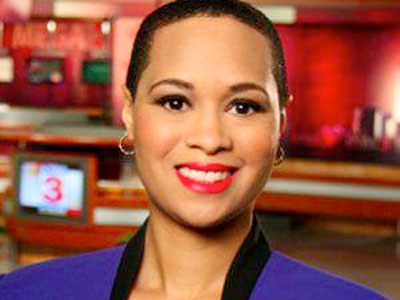 Oh, no they didn't!
I had to do a double take earlier today after I read about a black TV meteorologist in Shreveport, La., who got fired for responding to a racial remark on Facebook.
Guess what sparked the fateful email?
Jenice Armstrong
Women, haven't we all come across men who we can tell at a glance are trouble? Sometimes you just know what you know.
So, the fact that an Australian study published last week revealed that women can predict with some accuracy whether an unfamiliar male will cheat just by looking at his face shouldn't come as a huge surprise to a lot of us. In the report, which appeared in the journal Biology Letters, researchers revealed that female study participants made those judgments based on how masculine-looking a man appeared in a photo. Interestingly, attractiveness wasn't a factor.
Males who participated in the study had a harder time. Scientists noted that they tended to perceive attractive, feminine women to be cheaters, but there was no evidence that that was true.