Jenice Armstrong
UPDATE: Thanks to the Preston & Steve Show Bump, Angela Perfetto is back in the lead in the PhillyDailyNews.com/SexySingles promo code contest.
Perfetto, of the Legends (formerly Lingerie) Football League, moved back ahead of Nicole Michalik, of Q102 and MixPhiladelphia 106.1. Melissa Demyan, assistant promotions manager at 97.5 FM The Fanatic is still in third place, while Mina SayWhat of Power 99 is in fourth place.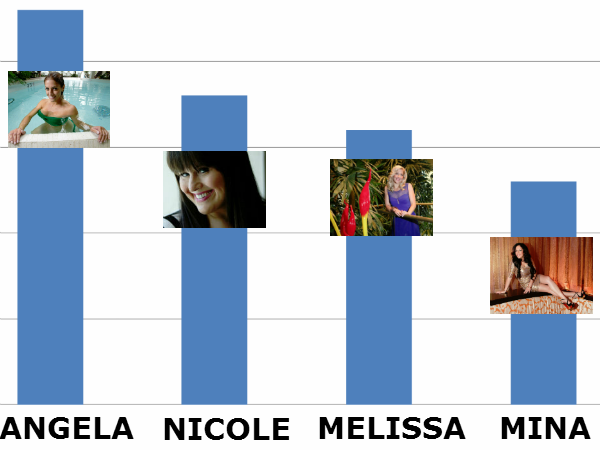 Jenice Armstrong
After six days, Angela Perfetto leads our #SexySingles promo code contest. But she has competition hot on her tail.
The contest runs through Saturday, Aug. 24, with the winner receiving a night at the Borgata and $200 spending money. Second place gets a $100 Amazon gift card, while third receives a $25 iTunes gift card.
Help your favorite Sexy Single win by logging into PhillyDailyNews.com using the first four letters of their name. Find all of this year's Sexy Singles here.
Jenice Armstrong
You can now meet all 26 of this year's Sexy Singles, including Melanie Marie, at PhillyDailyNews.com/SexySingles. Enjoy behind-the-scenes photos and videos and much, much more.
A nurse by training, the 27-year-old Hampton University graduate has a line of jewelry and handbags, Melanie Marie.
Jenice Armstrong
Model Aleeya McFadden is our cover girl for Day 2 of Sexy Singles.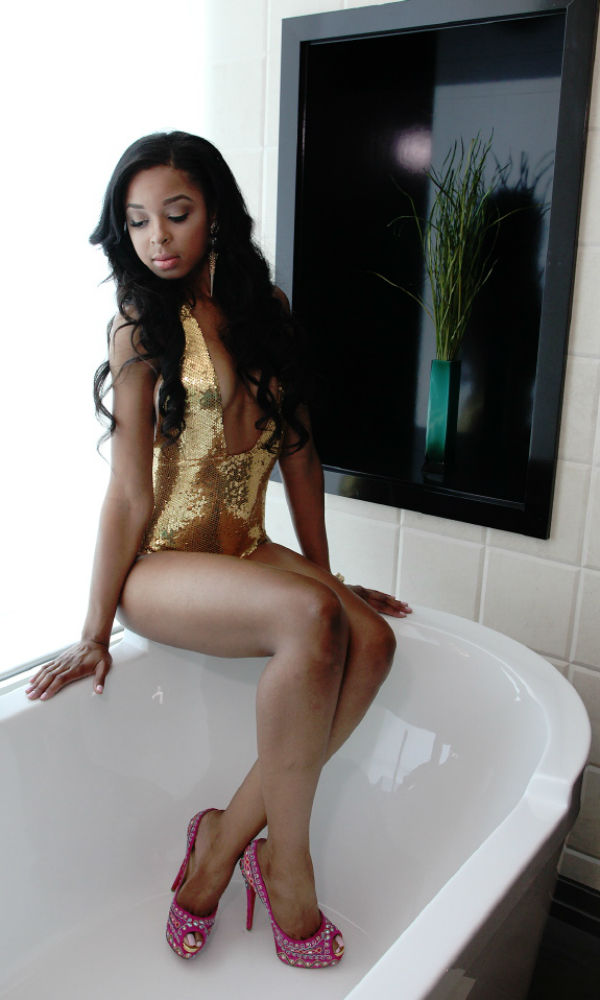 Six gorgeous feet tall — without the stiletto heels she loves — this 26-year-old bartender/model should be all boo'd up. Check out PhillyDailyNews.com/SexySingles to find out why she isn't. (Photo by Staff photographer Steven M. Falk, taken in a penthouse suite at The Water Club at Borgata.)
Jenice Armstrong
Sexy Singles 2013 begins its three-day run today, with nine of the sexiest singles in Philadelphia.
They include a Playboy Playmate, a personal chef, an actor and a Nigerian businessman.
Here are three of the others that graced the pages of Monday's Daily News. Find full photo slideshows, bios and videos for all of the Sexy Singles at PhillyDailyNews.com/SexySingles.
Jenice Armstrong
Sexy Singles 2013 is here! This year's roundup of the Philadelphia area's sexiest bachelors and bachelorettes includes a Playboy centerfold (Val Keil, above), an actor you've spotted in a Tyler Perry production, a Q102 on-air personality and, perhaps, someone you know — or would like to meet.
Twenty-six bright, successful and smoking singles made the cut. Today through Wednesday, you'll meet them in the Daily News. We hope you'll enjoy getting to know the 2013 Sexy Singles as much as we did. For more photos, videos and a look back at a decade of Sexy Singles, log on to PhillyDailyNews.com.
Jenice Armstrong
Priscilla Williams (2011)
The former Eagles cheerleader, still single, has left her day job as a social worker to pursue a master's degree in media and communications at Pace University.
Omaida Aponte (2009)
Jenice Armstrong
Why are people tripping about Beyonce's new pixie hair cut?
Yes, the look unveiled on Instagram Wednesday is a radically different one for Mrs. Carter. But this is 2013. By tomorrow, she could go right back to the long, blonde mane she's famous for.