Oprah and the Weavetroversy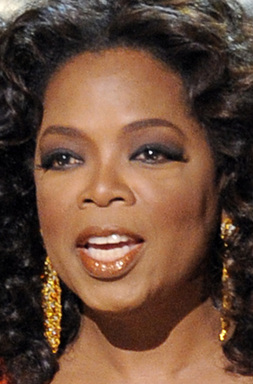 Oprah and the Weavetroversy
Oprah and the Weavetroversy

A friend told me about the article on Huffington Post about Oprah Winfrey announcing on her show last week that she wasn't wearing a weave or hair extensions. Winfrey was responding to all the Twitter messages she'd gotten about whether she was the one doing her own twitters. (Yes, she is.) She was also responding to all the people who follow her on Twitter who have been complimenting her, saying they liked her current hairstyle and calling it a weave. (No, it's not..)
"Am I wearing a weave? Everybody's like, 'Oprah, we love your weave.' This is not a weave, this is my hair," Winfrey said during Friday's show. Never one to shy away from showing herself without makeup or even wearing hair curlers, Winfrey even went so far as to put up a photo of herself au natural. According to her, it shows what she looks like before getting all made up or having her hair straightened.
You'd think that would have settled this hairy matter. But noooo, the weavetroversy has been all abuzz on MediaTakeout.com and TMZ as commenters chatter about Winfrey's hair, debating whether or not they believe her hair confession.
The question I have is, what if it were a weave? If Oprah Winfrey had had three bags of hair sewn onto her head, would it have mattered in the least? Of course not. She would still be gorgeous, wildly successful and one of the most influential women in the entire world. Her philanthropic record speaks for itself not to mention her vast TV empire and everything else she does. The fact that so many people would get fixated on her hair that's what's really unbweavable - not her hair.