First Lady's 50th birthday plans draw scrutiny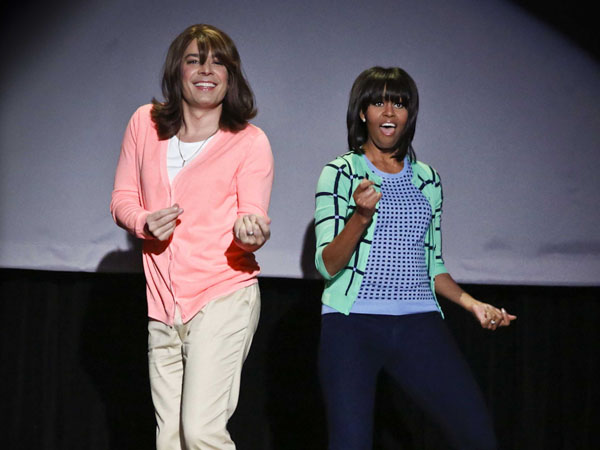 First Lady Michelle Obama's save-the-date cards for her 50th birthday instructing party goers to eat before they come was unconventional but lighthearted.
First Lady's 50th birthday plans draw scrutiny

After tongues began wagging about First Lady Michelle Obama's 50th birthday save –the-date cards instructing guests to "eat before they come," it wasn't long before some well-known etiquette experts began weighing in on the unconventional advice.
"I don't think it's rude, but I do think it's a little . . . different than what people are used to. How's that for putting it delicately?" Lizzie Post, the great-great-granddaughter of Emily Post, told the Washington Post.
That was on my mind earlier today, when I chatted by phone with a local food culture expert who suggested another reason why the first lady might have worded things the way she did, given her emphasis on healthy eating and the Let's Move Initiative.
"As nutritionists, we always tell people to eat before they go to a party so they won't be ravenous before they get there," Susan Adams, a LaSalle University professor who teaches nutrition, food culture and food science.
Makes sense. I think she also wanted to signal that her party won't be some serious state dinner-type affair. The event, scheduled for Jan. 18, is called "Snacks & Sips & Dancing & Dessert." In addition to advising partygoers to chow down in advance, the save-the-date also reportedly suggests partygoers practice up on their dance moves.
Last month, the Chicago Tribune reported that the first lady hinted about her party plans when she told a little girl at a children's hospital: "It might involve some dancing," she said. "A little Dougie."
Here's a clip of the first lady in action:
Can't see the video? Click here.