Jack Tatum, who died from a heart attack today at 61, was one of the greatest defensive backs in Ohio State history. Tatum was a feared hitter, like Kurt Coleman, the Eagles' seventh-round rookie, also from Ohio State.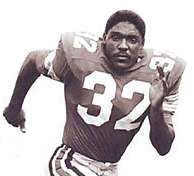 But Coleman and Tatum, later a star with the Oakland Raiders, shared a tragic tie, as well, though Coleman said today that they never discussed Tatum's 1978 hit on New England's Darryl Stingley that left Stingley paralyzed, or the 2006 spring practice collision between Coleman and teammate Tyson Gentry that left Gentry unable to move.
"We did have some in-depth talks. We never talked about it specifically," Coleman said after today's training camp afternoon session for rookies. "Every time we talked and we got in a conversation of football, he always would just say, 'hit 'em in the mouth.' I think, playing this game of football, there are going to be some tragic things happen, and you've got to know that you're not doing it intentionally, and that's a part of the game. That's the game of football, and there was a time when I didn't want to play football because of it ... I learned from it, I knew it wasn't my fault, and I thank God every moment that I'm here and I'm able to play this game."
Gentry, a walk-on punter and wideout, fell awkwardly after being tackled by Coleman. Gentry helped Coleman overcome his remorse and revulsion over the accident.