If anybody ever deserved a long goodbye, it's Brian Dawkins. So if you're sick of reading and hearing about Dawk's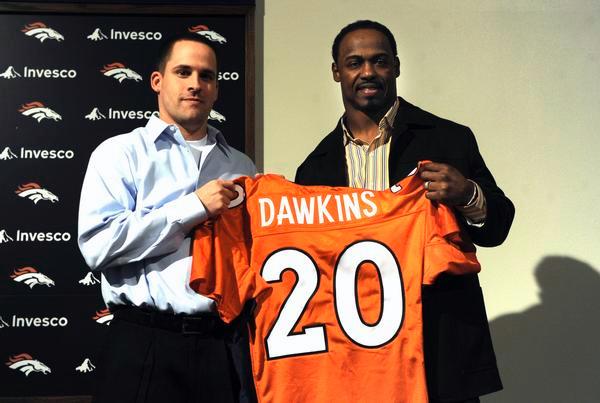 departure, go read a Villanova Final Four blog or something.
The emotional leader of the Eagles' defense the past several seasons, and one of the top Eagles of all time, is back in town this week tying up some loose ends, after signing as a free agent with the Denver Broncos. Channel 10's John Clark caught up with BDawk at the airport (video below). In it, Dawkins says feeling he had to move on after 13 seasons "hurt pretty bad there for a while, and it still hurts today." Dawkins acknowledges, "I mourned, just like the rest of the fans did."
Dawkins emphasizes that he is ready to move on, and tells Clark the front office's decisions or ways of doing things are "not for me to discuss anymore."
Dawkins says he'll stop by NovaCare to say goodbye to his former teammates. When Clark asks about retiring as an Eagle or going into the Hall of Fame as an Eagle, Dawkins says that if he's lucky enough to make the Hall of Fame, going as an Eagle is "pretty much a certainty ... that'll be a celebration for us all."
***
Also, we forgot to link to this when it appeared, but better late than never -- bleedinggreennation has done us all the valuable service of compiling a whole bunch of mock draft predictions for the Eagles. They all have the same inherent problem, which is at this point, you have to assume the Birds will be making those two selections in the first round, 21st and 28th overall. In reality, they might very well trade one of them to move up, or trade one for another asset (Anquan Boldin, Jason Peters, whatever). I'd say odds are 50-50 or less that they'll really be picking 21st and 28th. But if they do, these are some interesting ideas.
***
The Eagles' preseason schedule was released today. Click here to check it out.