Before the fan base gets too fired up about the (as far as I can tell) nonexistent possibility of trading Donovan McNabb for Jay Cutler, here's a good take on Cutler from CBSsportsline's Clark Judge, a guy whose opinion I respect a lot.
I will add this: People who think Donovan's too much the diva want to replace him with a guy who is trying to get himself traded because his new coach might have considered exchanging him for a quarterback the new coach has more history with. The new coach has twice tried to smooth over the problem and reassure the guy, but the guy won't listen.
Hmm. Yeah, that makes sense.
*
This just in -- according to Pro Football Talk and, apparently, a Baltimore radio station, L.J. Smith has signed a one-year, $1.5 million contract with the Ravens.
Well, at least L.J. has escaped exile to Detroit, which seemed his fate when Atlanta pulled out of the bidding yesterday. But wow. One year, $1.5 million? That's about a third of what the Eagles franchised him for in 2008. And Baltimore has a good tight end, Todd Heap, who makes way more than that. So L.J. is going to back up Todd Heap for a year, and somehow hope that provides a better platform for free agency than his injury-riddled, 37-catch 2008 season.
This only works for L.J. if Heap gets hurt. It's hard to remember a guy with more potential falling farther, faster. The L.J. Smith who was taking over the position from Chad Lewis the year after the Eagles went to the Super Bowl seemed to have years of stardom in his future.
Injuries, inconsistency and missing a few key blocks will do that for you. I think teams are very leery of guys who ought to be better than they are. In the end, they're often more comfortable with guys who might have less talent, but use every bit they have.
*
Outside linebacker Angelo Crowell met with the Buffalo Bills about returning, the Buffalo News reported.
The Eagles have expressed interest in Crowell, agent Todd France told the Daily News on Friday, although France said Crowell was keeping his options open.
Crowell visited Tampa Bay and Detroit last week and has reportedly had preliminary contract discussions with the Bucs.
The Eagles would seemingly be a potentially odd fit for Crowell, given their young group of starting linebackers, all of whom they drafted, plus Omar Gaither, another homegrown player. The Eagles also have second-year man Joe Mays and special-teams ace Tank Daniels, whom they just re-signed.
*
Another pretty astute NFL observer, SI.com's Don Banks, has a new mock draft up. Chillingly for Birds fans who think maybe their team needs to trade up from 21st and 28th overall to get one of the top OTs, Judge has Baylor's Jason Smith and Virginia's Eugene Monroe going 1-2. It's going to be pretty hard to trade into the top 2. Judge even has the red-flag guy who bolted the combine, Alabama OT Andre Smith, going 13th overall. But Judge has the Eagles getting an OT, UConn's William Beatty, with that 28 pick, after netting Georgia RB Knowshon Moreno (I'm all for that) at 21.
William Beatty? I've mostly seen him as a second-round guy, but mock drafts tend to undervalue offensive tackles. Don't know much about him, other than that obviously, he blocked for the running back, Donald Brown, who has drawn the Birds' interest. Otherwise, he might as well be Zelmo Beaty to me. (Everyone reading this who's under 50 is puzzling over that. Sorry.)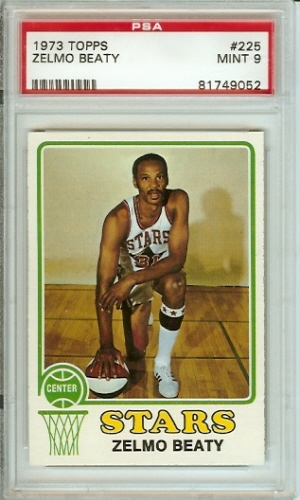 *
In other news from around the league, Brian Dawkins missed the start of offseason workouts with his new team, the Denver Broncos, because he was in Hawaii at the NFL Players Association meetings. He is expected back later in the week, the Denver Post reported.
*