Birds ship Dion Lewis to Browns, get Acho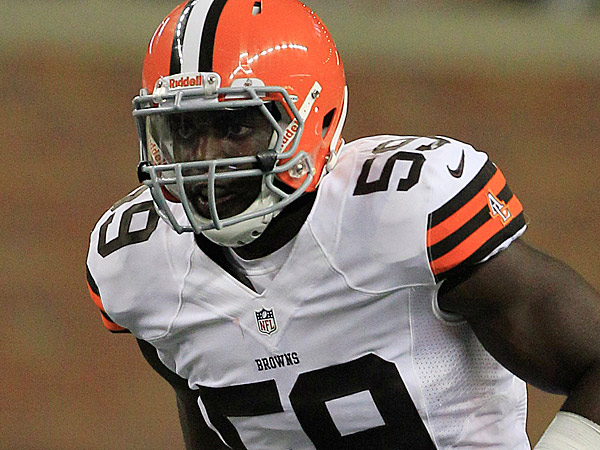 Dion Lewis, who apparently never fit the Chip Kelly vision of a running back, is gone to Cleveland.
Birds ship Dion Lewis to Browns, get Acho

Chip Kelly was talking about the Eagles' running back situation a few weeks back. He extolled LeSean McCoy, Bryce Brown and even Chris Polk, the 2012 rookie who didn't get a regular-season carry. Kelly didn't mention Dion Lewis.
It probably wasn't a case of Lewis slipping Kelly's mind. Thursday, the Eagles shipped their 2011 fifth-round pick to Cleveland -- still a top destination for Eagles disappointments, apparently, even though GM Tom Heckert is gone -- for the Browns' 2012 sixth-rounder, linebacker Emmanuel Acho.
Acho spent his rookie season on IR with a leg injury. He's 6-1, 238, roughly the size and shape of Akeem Jordan, the veteran linebacker and special teams stalwart the Eagles let slip into free agency. There was a report this week that the team had made an offer to Jordan, but the report surfaced as he was visiting the Bengals, so it might have been an effort into enticing Cincinnati into signing him.
Acho's linebackers coach last season in Cleveland was Billy Davis, now the Eagles' defensive coordinator.
Thumbs up or down on the Dion Lewis trade?

Up. The Eagles picked up a young linebacker in the deal.
  4881 (85.3%)
Down. You can't have enough good running backs.
  839 (14.7%)
Total votes = 5720
Lewis, meanwhile, drifted after a promising rookie year. Brown, a bigger, stronger runner, supplanted him as McCoy's principal backup. Lewis's status wasn't helped by his ho-hum peformance as the Eagles' primary kickoff returner in 2011. It was clear he had ability -- he gained 171 yards on 36 Eagles carries, 4.8 yards per carry -- but at 5-8, it wasn't clear he would ever be more than a bit player, and he didn't excel on special teams, something that could be said of way too many Eagles reserves last season.