Birds' Kelce: Would Love Reunion with Kelly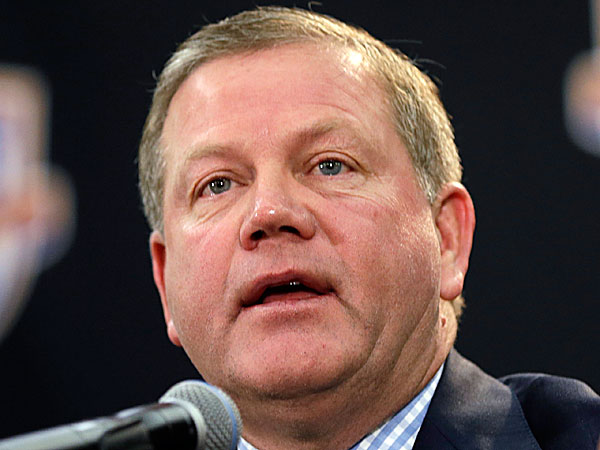 Eagles center Jason Kelce played three years for Notre Dame coach Brian Kelly, when Kelly coached the Cincinnati Bearcats. Wednesday night, after a league source said the Eagles had interviewed Kelly on Tuesday for their head coaching vacancy, Kelce called Kelly "an outstanding coach who manages his college teams very similarly to NFL organizations."
Birds' Kelce: Would Love Reunion with Kelly

Eagles center Jason Kelce played three years for Notre Dame coach Brian Kelly, when Kelly coached the Cincinnati Bearcats. Wednesday night, after a league source said the Eagles had interviewed Kelly on Tuesday for their head coaching vacancy, Kelce called Kelly "an outstanding coach who manages his college teams very similarly to NFL organizations."
"I would be extremely excited to play for him again, and he is a proven winner," Kelce said.
One pattern from the Eagles' coaching search doesn't require Sherlock Holmes to deduce – they really like the college guys. Coming into this week, their two longest interviews were withOregon's Chip Kelly and with Penn State coach Bill O'Brien, who ultimately decided to stay in college. The Birds scheduled an interview last weekend with Syracuse coach Doug Marrone, but he agreed to coach the Bills before they could meet.
Is Brian Kelly a good fit for the Eagles?