On the day after Sheldon Brown publicly aired his trade demand, frustrated over the Eagles' refusal to consider redoing his contract, Eagles president Joe Banner and consultant Andrew Brandt
appeared on Comcast SportsNet to give their side of the dispute.
The Eagles approached Brown to extend his original 2002 contract in 2004, his first full year as a starter. Players and agents argue that contracts done before the substantial change in the salary cap triggered by the 2006 CBA are more outdated than anyone could have anticipated when they were signed. Banner called Brown "one of the few players in the league to get a contract that early, with that much time left." Brown's extension doesn't expire until after the 2012 season.
Brandt, the team official Brown said kept postponing meetings to talk about Brown's situation, said it was "unprecedented to have four years left" in a renegotiation.
Brown told the Daily News he felt Brandt and the Eagles disrespected his agent, Jason Chayut. Brandt described his actions as "listening to them, being respectful of their position -- but it's not the right time."
Brandt struck a decidedly softer tone than Banner, who listed prominent players on other teams he considers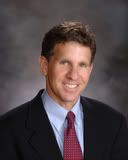 underpaid and noted that they have not requested trades.
"I think it's human nature" to be dissatisfied with a long-term deal, Brandt said. "People see the market pass them by."
Brandt summed up by saying: "The Eagles have to be respectful of the situation, but at the end of the day, they cannot adjust a contract with four years left on the deal."