Archive: September, 2012
Les Bowen, Daily News Staff Writer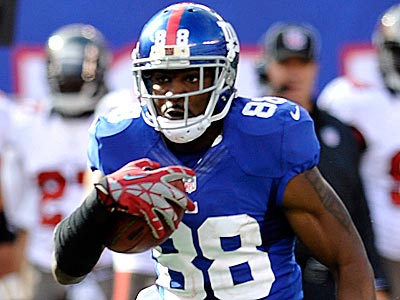 The Eagles' inactives for tonight's meeting with the Giants have been posted, and there are few surprises.
WR Riley Cooper had hoped to come back tonight from his collarbone injury, but that won't be until next week, it seems. RB Dion Lewis has yet to be activated this season. Joining them are OL Nate Menkin, DE Vinny Curry, LB Akeem Jordan, LT King Dunlap, and special teams ace Colt Anderson, who is battling a knee problem.
As previously announced, the Giants will be missing WR Hakeem Nicks (knee).
Les Bowen, Daily News Staff Writer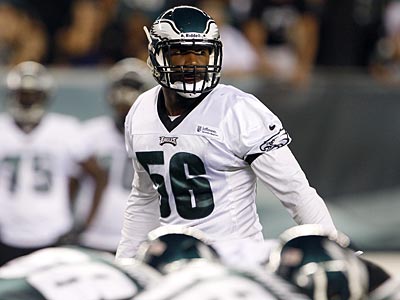 Eagles coach Andy Reid said Friday that longsnapper Jon Dorenbos (high ankle sprain) is "50-50" for Sunday night's game against the Giants. Reid said Dorenbos practiced Friday and was moving around pretty well, but he would continue to evaluate. If the Eagles are going to bring up longsnapper Kyle Nelson from the practice squad, they have to do so by 4 p.m. Saturday. Of course, someone would have to be cut for Nelson to join the roster.
Reid said LT King Dunlap and LB Akeem Jordan, both suffering from hamstring problems, will not play this week. That wasn't a surprise. Demetress Bell will start again for Dunlap and Jamar Chaney will start for Jordan.
Reid indicated that medically, WR Riley Cooper (collarbone) is ready to go, it's a matter of Reid determining Cooper has practiced enough, is sharp enough, to toss into a game, having been sidelined since the early days of training camp.
Philly.com Sports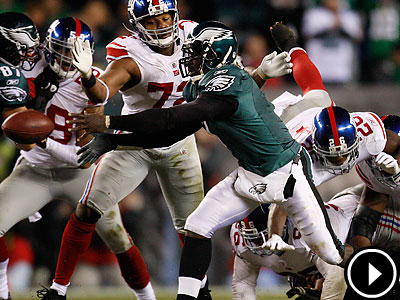 Michael Vick and the Philadelphia Eagles host the reigning Super Bowl champion New York Giants on Sunday night at Lincoln Financial Field. Les Bowen of the Daily News shares his three keys to the game with CineSport's Noah Coslov.
Philly.com Sports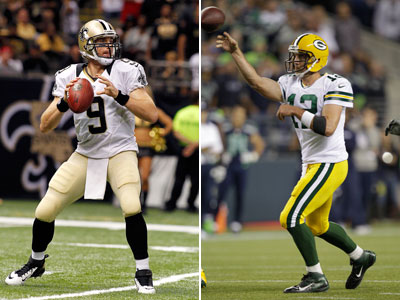 Vegas Vic drops by to talk about this weekend's football action in a live chat, beginning Friday at 2 p.m.
On a mobile phone? Click HERE to join the chat!
Philly.com Sports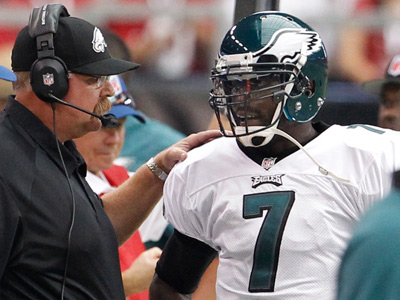 Join the Daily News' Paul Domowitch as he takes your questions about all things Eagles.
If you're on a mobile device, click HERE to follow along and post questions.
Paul Domowitch, Daily News NFL Columnist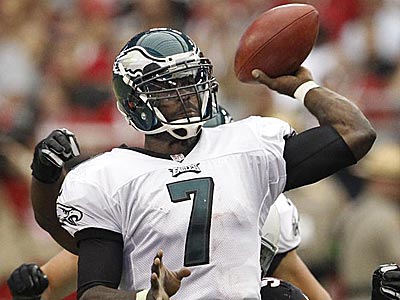 Not recognizing: It's the pocket he's running from before the protection even breaks down. It's the progressions he's not going through. They need the guy who convinced Andy Reid to give him the starting job over Kevin Kolb two years ago. They need the guy who threw just six interceptions in 372 attempts that year.
Shady Side of the Street: LeSean McCoy had just one carry in the first quarter last week and a total of four in the first half. Andy Reid said they saw some things in Arizona's pass defense that they thought could exploit. That's fine. But you can't do it at the expense of your All-Pro running back. That's irresponsible. Even with a patchwork offensive line, the Eagles need to work McCoy in earlier, like they did in Week 2 against Baltimore when he had 14 first-half carries.
Zoom, Zoom, Zoom: As in get off to a fast start. The Eagles have scored just seven points in the first quarter in their first three games. They are one of just seven teams that haven't scored on their first possession yet. Last year, the Eagles scored just three times on their first possession. So much for the endless hours Andy Reid and Marty Mornhinweg spend scripting the first 15 plays of the game. On Sunday, they need to take control early and make the crowd their 12th man.
Les Bowen, Daily News Staff Writer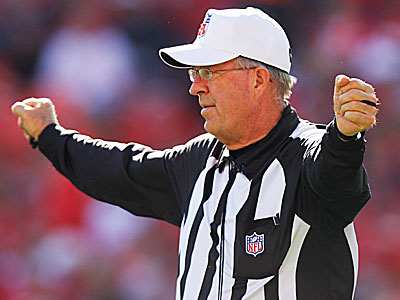 This is the only week anybody is going to care, but as the NFL's real referees return to the field, presiding over Sunday night's Giants at Eagles game will be Ron Winter, your Eagletarian has learned.
Winter, who wears No. 14 (go out to Modell's and see if you can buy his jersey!) has been an NFL ref since 1995. He is retired from his other job, as a phys ed professor at Western Michigan University. He lives in Kalamazoo, Mich.
Winter gained Youtube fame last year when he got caught in a pileup as Ravens and Bengals players scrambled for a fumble.
Paul Domowitch, Daily News NFL Columnist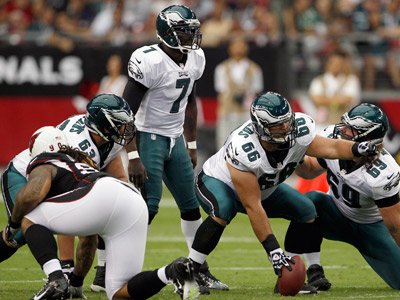 Injured center Jason Kelce made an appearance in the Eagles locker room Thursday afternoon and came to the defense of his replacement, Dallas Reynolds, who has been criticized for his role in last Sunday's five-sack debacle in the desert.
While he acknowledged that Reynolds made some mistakes, Kelce said Reynolds did a good job with the protection calls and that the Eagles' problems with the Cardinals blitz were a team effort.
``I'll tell you it wasn't on Dallas,'' Kelce said. ``He did a good job of declaring who the right guy was for the offensive line to go to. I think he did a good job of blocking his man. Were there a couple of mistakes? Sure. But I don't think his mistakes were what led to the outcome of the game.