Archive: September, 2011
Les Bowen, Daily News Staff Writer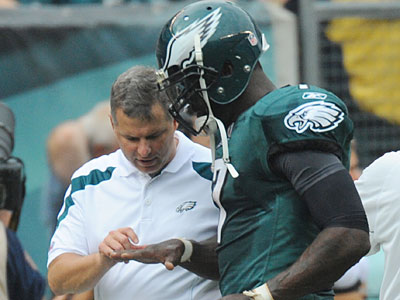 Michael Vick is listed as probable and very much still intends to play Sunday against San Francisco with the badly bruised right hand he suffered in last Sunday's loss to the Giants. But Vick acknowledged today that the injury remains painful, and said he will have need of the special Kevlar-lined glove one of his sponsors, Unequal Technologies, is supposed to provide him by gametime.
"It's sore, it's real sore, but I feel like I've played through worse," Vick said. "If it's too much that I can't bear, and something's really wrong, then I'll probably come out of the game, but hopefully not."
Vick reiterated that "I want to show my teammates they can count on me in times of need."
Philly.com sports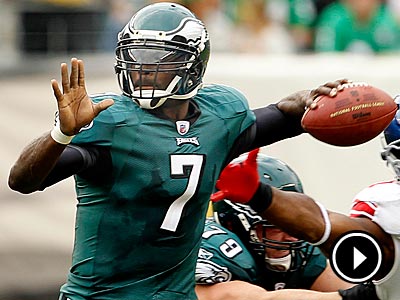 Video: CineSport's Noah Coslov turns to the Daily News' Les Bowen to get the 3 keys to success for the Eagles on Sunday against the Niners.
Philly.com Sports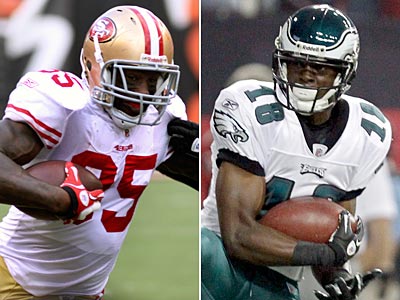 Join the Daily News' Paul Domowitch as he takes your Eagles questions in a live chat, beginning Friday at noon.
On a mobile phone? Click HERE to join the chat and ask a question!
Les Bowen, Daily News Staff Writer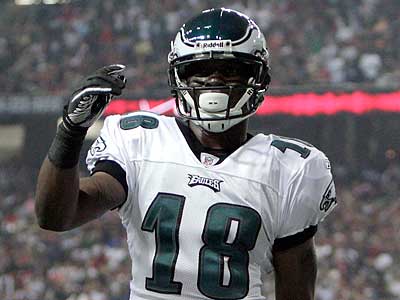 Update: The Eagles listed Jeremy Maclin as a "limited" practice participant today. He was not available for comment afterward.
Earlier: Wideout Jeremy Maclin was putting on his equipment and said he planned to practice today as the Eagles prepare for Sunday's encounter with the San Francisco 49ers.
Maclin is the Birds' leading receiver, with 19 catches for 260 yards through three games. He suffered a hamstring injury last Sunday on the same play on which quarterback Michael Vick suffered a bruised right hand.
Philly.com Sports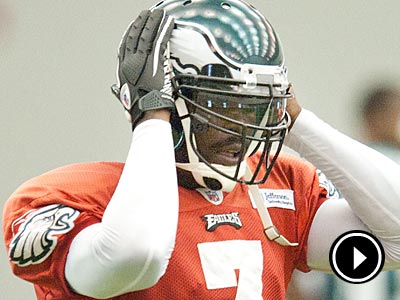 Les Bowen of the Daily News reports from Eagles headquarters on Michael Vick's status for Sunday, and Casey Matthews being replaced at linebacker.
Les Bowen, Daily News Staff Writer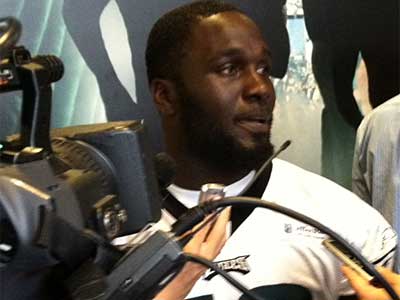 Defensive coordinator Juan Castillo foreshadowed it in a conversation with a few reporters Monday, and today it became official: Brian Rolle said he is the neew starting WIL linebacker for the Eagles, ahead of fellow rookie Casey Matthews.
Matthews was moved from the middle to WIL last week. He promptly bit way too hard on play action and gave up a 40-yard touchdown pass to the Giants' Brandon Jacobs.
"It's not really that much of a challenge," Rolle, a sixth-round pick from Ohio State, said as he headed out to practice. "I've been playing that position all of camp, and (practicing there through) the first couple of games, as well. It's just a matter of being in there with the 1s now and going out and taking care of business."
Daily News staff and Les Bowen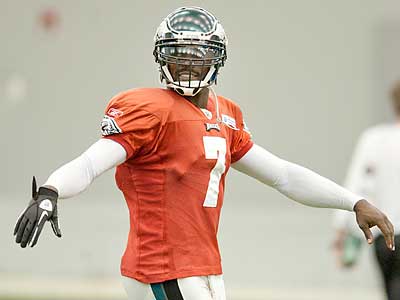 UPDATE: Michael Vick said he took all the snap in practice and vowed to be on the field Sunday.
"I'm not coming out of the game this week regardless. They're going to have to cart me off."
"I'm tired of letting my guys down."
Daily News staff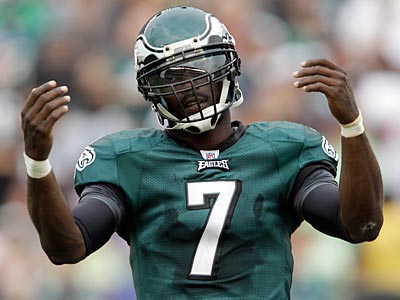 Nothing wrong with a good tabloid back page.
The New York Post took Eagles quarterback Michael Vick to task today for his complaints about the referees after Sunday's game, depicting him as a baby with a bottle (see below).
Vick sort of backed off his comments yesterday, not saying he was wrong, but that he should not have said anything. "I was kind of out of character and being too candid in that aspect."