Archive: August, 2012
Paul Domowitch, Daily News NFL Columnist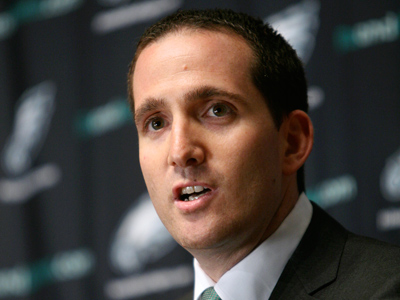 Highlights of Eagles GM Howie Roseman's Q&A with reporters Friday evening:
--(on trade with Browns for safety David Sims) Athletic. Solid tackler. Can play on special teams. We played the Browns. We've obviously scouted them a lot since we're opening with them. We're happy to get him.
--(on releasing veteran cornerback Joselio Hanson) It was a matter of a confidence in (Brandon) Boykin. In this salary cap era, you need your own players to play. And we have a lot of confidence in Brandon.
Paul Domowitch, Daily News NFL Columnist
Trent Edwards was a little taken aback Friday evening when Eagles assistant communication director Ryan Nissan called him and told him that 10 reporters wanted to talk to him about surviving the Eagles' final cutdown and becoming the team's third quarterback behind Michael Vick and rookie Nick Foles.
``I was wondering if you guys were running out of things to write about or something,'' he said.
We're not. But when the team's starting quarterback is not exactly Mr. Durability and the backup is a rookie, the identity of the No. 3 quarterback is a little more significant than it might be today in Green Bay or New Orleans or Dallas.
Les Bowen, Daily News Staff Writer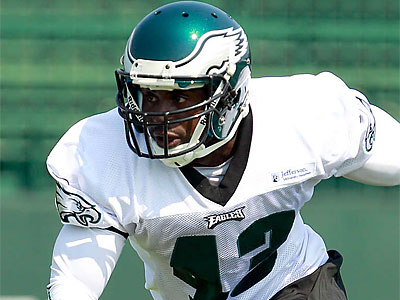 The Eagles have to cut down from 75 to 53 by 9 p.m. Friday; early this afternoon they released 19 names, none of them a quarterback.
Reinjuring his hamstring in the preseason finale might have been the last straw for veteran safety OJ Atogwe. Also gone are TE Brett Brackett, LB Keenan Clayton, DT Landon Cohen, TE Chase Ford, WR Mardy Gilyard, WR Chad Hall, CB Joselio Hanson, FB Emil Igwenagu, OT DJ Jones, WR Marvin McNutt, LB Adrien Moten, DT Ollie Ogbu, LB Ryan Rau, DE Monte Taylor, S Phillip Thomas, DT Frank Trotter, OL Stave Vallos, and OL Brandon Washington.
Hanson, 31, an Eagle since 2006, was a mild surprise. He has been a reliable slot corner. But Hanson was cut before the 2011 season, then brought back for less money, and in April, the Eagles drafted Brandon Boykin pretty much expressly to replace Hanson. Still, in the early going at Lehigh, coaches indicated Hanson was significantly ahead of Boykin and would he hard to displace. Boykin must have caught up.
Les Bowen & Paul Domowitch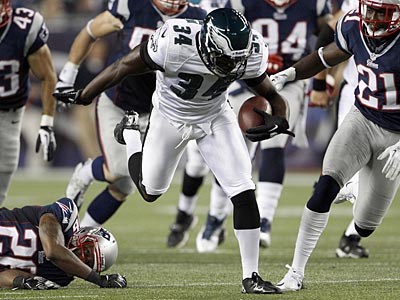 Here is Les Bowen's projected 53-man roster for the Eagles.
NFL teams have until 9 p.m. Friday to get to the limit.
Quarterback (3): Michael Vick, Nick Foles, Mike Kafka
Les Bowen, Daily News Staff Writer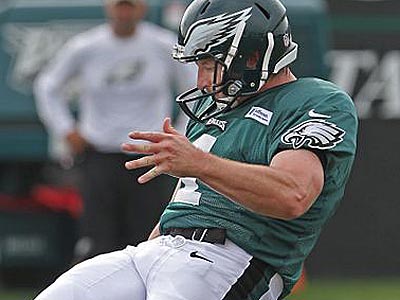 Most people watching the Eagles figured two-time Pro Bowl veteran Mat McBriar, battling back from a nerve problem in his plant leg, had won the punting battle against incumbent Chas Henry.
Apparently, we were wrong about that.
McBriar's agent, Jack Bechta, tweeted Wednesday that McBriar will be released by the Eagles, despite a preseason net more than 8 yards per punt better than Henry. It sure seemed the Birds were grooming McBriar to take over the position in the preseason.
Daily News wire services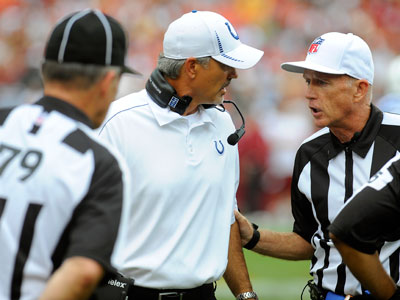 The NFL announced today it will open the regular season with replacement officials.
League executive Ray Anderson has told the 32 teams that with negotiations remain at a standstill between the NFL and the officials' union. The replacements will be on the field beginning next Wednesday night when the Cowboys visit the Giants to open the season.
The NFL Referees Association was locked out in early June and talks on a new collective bargaining agreement went nowhere. Replacements have been used throughout the preseason, with mixed results.
Les Bowen, Daily News Staff Writer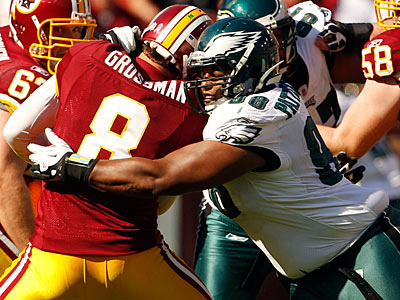 The Eagles deftly managed the four roster moves they needed to make Monday to get to 75 players, causing the raising of nary an eyebrow along the way.
Two of the moves were anticipated injury designations -- Mike Patterson went on the nonfootball illness list, because the blood vessel tangle in his brain that a surgeon sorted out technically was not an injury. Jason Peters went on the nonfootball injury list, because his Achilles' got torn in the offseason.
Both players are eligible to return between Week 6 and Week 9. If Peters returns then, it will be a miracle of healing.
Les Bowen, Daily News Staff Writer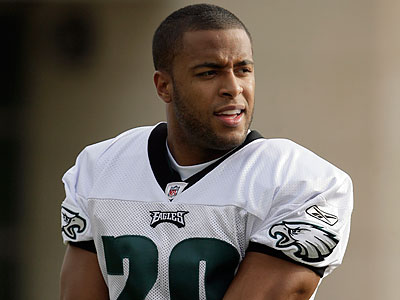 Eagles safety Nate Allen said Monday the hamstring injury he suffered Sunday night during Flight Night was of little consequence.
"I wouldn't even call it a 'tweak,'" Allen said. "It was more like a spasm. It's nothing, not even close to what I had i[earlier] in training camp. I'm going to give it a couple of days."
***