Archive: April, 2012
Philly.com Sports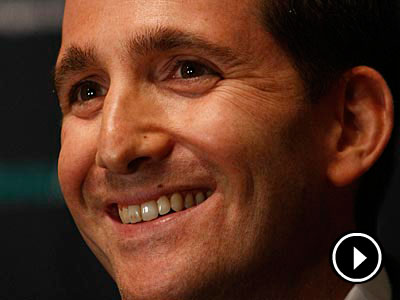 Video: Les Bowen of the Daily News caught up with Eagles general manager Howie Roseman to talk about his thoughts on the Eagles' 2012 draft.
Daily News Staff and Les Bowen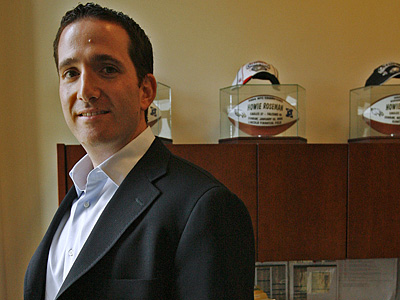 Eagles general manager Howie Roseman sat down with a few beat reporters today for his take on the draft. Here are some initial thoughts, with more to come …
• In an Eagles draft with very few reasons to criticize, the one question was about the safety position. The Eagles did not draft a safety and it does not sound like the Eagles intend to add there. "We like our group of safeties," Roseman said, adding that they are "very comfortable" with the group they have and don't feel the need to add experience. That group would be Nate Allen, Kurt Coleman and Jaiquawn Jarrett.
* The Eagles said they added Syracuse safety Phillip Thomas, who led the Big East last season with five interceptions, as an undrafted free agent. Roseman said Thomas will sign with the Eagles, despite rumors that he was going to instead sign with Washington. Roseman said Thomas was a player the Eagles had a lot higher rated than they got him.
Daily News staff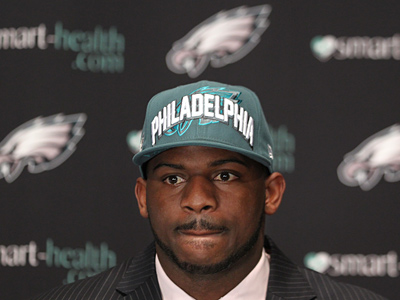 Here is a capsule look at the newest Eagles, acquired in the draft.
To read about the 12 undrafted free agents signed Sunday, click here.
To read Domo's NFL Draft grades, click here.
Paul Domowitch, Daily News NFL Columnist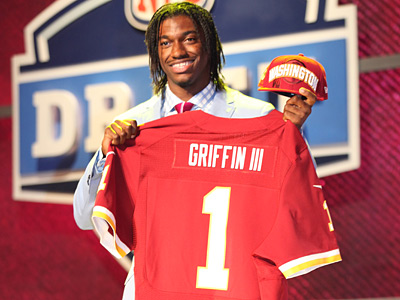 Here are Domo's NFL draft grades for each team by division:
NFC EAST
EAGLES
Philly.com Sports
Video: Paul Domowitch and Les Bowen of the Daily News analyze the Eagles' 2012 draft picks from the NovaCare Complex.
Les Bowen, Daily News Staff Writer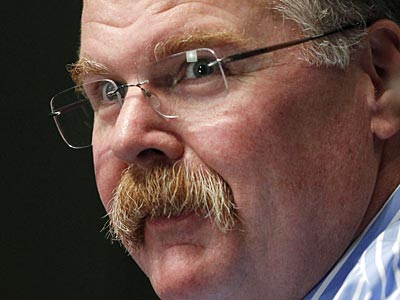 The Eagles wrapped up two days of drafting Saturday evening with nine new players that move us much closer to an idea of what the 2012 team will look like.
The first three picks and four of the first five went for defense. That wasn't a surprise; the only major problem with the offense last season was turnovers, and you can't draft an interception eraser. The only personnel issue was at left tackle, where the Eagles got ex-Bill Demetress Bell to plug in for Jason Peters when Peters tore his Achilles', and there was no better solution available there in a weak o-line draft. The defense, meanwhile, needed an inside difference-maker up front, an upgrade at linebacker, and at least a prospect at corner. It could have used a stud safety, as well, but that wasn't possible in this draft.
As we all said going in, the biggest strength of this draft was defensive tackle, and the Eagles' signature move was climbing three spots to draft Mississippi State DT Fletcher Cox 12th overall. In the second round, the Eagles added Cal linebacker Mychal Kendricks and Marshall defensive end Vinny Curry, two players they seem to think can contribute right away. If Kendricks is what the Eagles hope he is, look for more blitzing.
Les Bowen, Daily News Staff Writer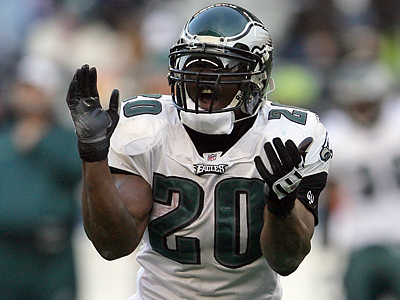 Brian Dawkins, choking back tears on the NovaCare auditorium stage with more than a dozen former teammates seated behind him, was lauded by chairman Jeffrey Lurie for his unique connection with Eagles fans.
At this moment Saturday, with Lurie announcing Dawkins' No. 20 will be retired in a Sept. 30 ceremony, the fans were on Dawkins' mind, as well:
"So many times, I get letters, and people asking me to sign jerseys to put in their coffins with their loved one, because they loved me so much," Dawkins said. "I thank you for welcoming me into your household ... Just know that I appreciate it, and I heard what you said, and I continue to hear what you're saying about your love for this team, for the people that play here, and your love for me. Believe me, that reverberates and it comes right back to you, because I love you guys, just as well."
Philly.com Sports
Video: The Eagles drafted LB Mychal Kendricks and DE Vinny Curry in the second round of the NFL Draft. The team followed that up by taking QB Nick Foles in the third round. The Daily News' Paul Domowitch reports from the NovaCare Complex.