Archive: March, 2012
Paul Domowitch, Daily News NFL Columnist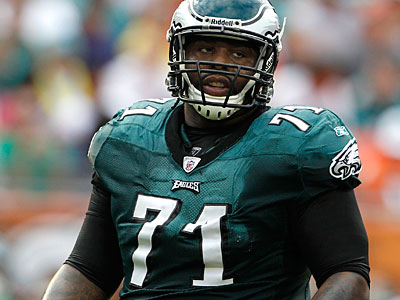 The very first question the Eagles have to ask themselves as they consider what they're going to do about replacing injured All Pro left tackle Jason Peters is this:
Do they need a short-term solution or a long-term one?
Before he ruptured his Achilles tendon earlier this week, Jason Peters was the best left tackle in football.
Les Bowen, Daily News Staff Writer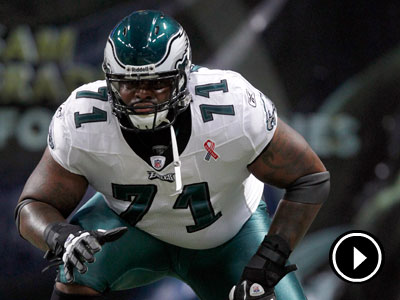 Video: After Jason Peters' Achilles rupture, how will the Eagles fill his spot on the offensive line? The Daily News' Les Bowen discusses.
Les Bowen, Daily News Staff Writer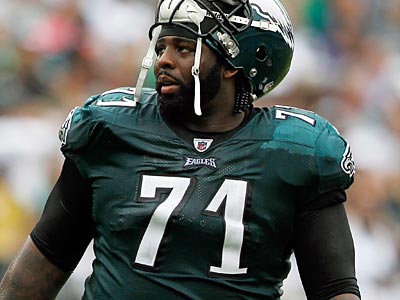 The Eagles announced Friday that Pro Bowl left tackle Jason Peters ruptured his right Achilles' tendon Tuesday while working out in Texas.
The team said Peters will undergo surgery this coming Tuesday, quite possibly ending his 2012 season before it began, though no one with the Eagles is about to say that. Since Peters was hurt in the offseason, he could go on the physically unable to perform list instead of injured reserve, meaning he could start practicing with the team again six weeks into the season, if he were ready. We don't know how complete the tear was, but Achilles' tears generally require at least a sixth-month recovery for professional athletes, and it might take as long as a year for a player to perform at his customary skill level. Some players, particularly older players, never quite get back the agility they had before the injury. Peters turned 30 in January.
"We don't know when he will return to the field and we will not speculate on a timeline," Eagles coach Andy Reid said in a statement. "We are just going to let the surgical process and the rehabilitation process play itself out."
Les Bowen, Daily News Staff Writer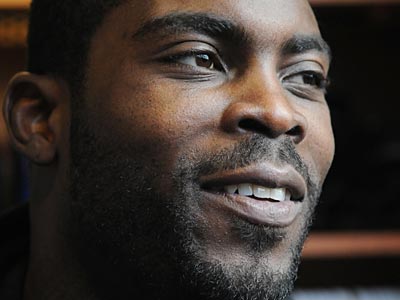 Eagles quarterback Michael Vick traveled to Simon Gratz High Friday to unveil a new Humane Society Public Service Announcement, along with Humane Society President Wayne Pacelle.
Of course, when Vick met with reporters after his speech and question-and-answer session with students, the questions eventually veered toward the Eagles.
Vick was asked about the fact that the Eagles apparently looked into the availability of Peyton Manning, before Manning signed with the Broncos.
Daily News staff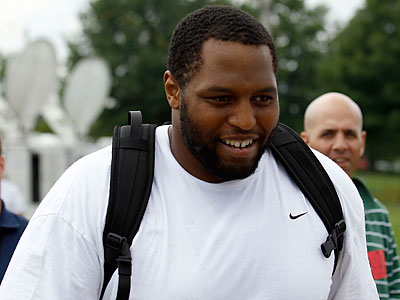 During his session with reporters Wednesday at the owners' meetings, Eagles coach Andy Reid said defensive tackle Mike Patterson was "doing well" and had not had any setbacks following surgery.
Today, Patterson himself said the same thing during an interview with the team's website.
Patterson was diagnosed with AVM, a tangling of the blood vessels in the brain. That is what caused his scary seizure at training camp last summer. He missed two weeks and decided to put off surgery to have the AVM removed until after the season.
Daily News staff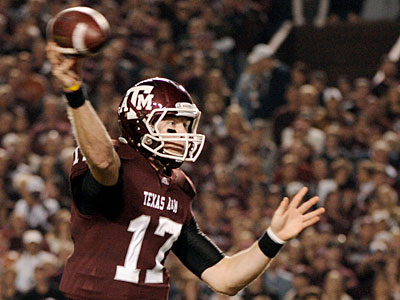 The Eagles were not among the 22 teams represented -- or at least who signed in -- at the Texas A&M quarterback Ryan Tannehill's Pro Day today, but Tannehill said that he has a private workout scheduled with the Birds.
Tannehill, expected to be the third quarterback taken behind Andrew Luck and Robert Griffin III, also has private workouts planned with the Browns and Chiefs.
The Browns and Dolphins were among the team most heavily represented. Cleveland offensive coordinator Brad Childress attended as did Miami general manager Jeff Ireland and Seattle sent head coach Pete Carroll.
Les Bowen, Daily News Staff Writer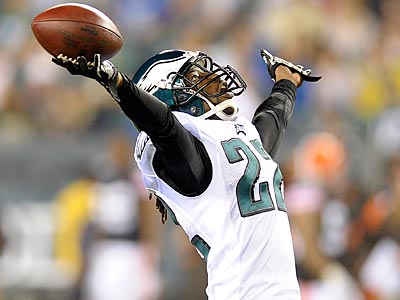 The Eagles' next order of business would seem to be trading corner Asante Samuel. Earlier this week, the Inquirer's Jeff McLane reported Asante would be willing to rework his contract if it would help get a deal done. He has cap numbers of $10.5 million this season and $12.5 million next season, according to Eaglescap.com.
Asante talk heated up this week at the NFL meetings in Florida. Titansinsider.com reported that Tennessee has "some interest" in the 31-year-old corner, who has intercepted 19 passes over the last three seasons, and has appeared in four Pro Bowls since entering the league in 2003 with the Patriots.
Last night, Comcast SportsNet reported that a Samuel trade with the Titans, for a conditional third-round pick, could happen in the next few days. But Jim Wyatt, longtime Titans beat writer for the Nashville Tennessean, doesn't think the Titans are pursuing Samuel, and has stated flatly that they would not expend a third-round pick for him.
Paul Domowitch and DN staff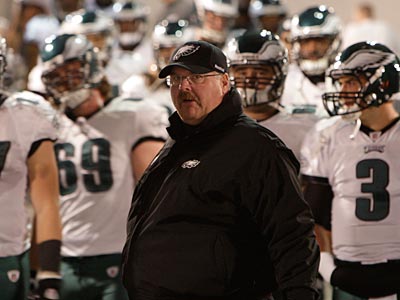 WEST PALM BEACH, Fla. -- As is the custom, Andy Reid was asked the annual question as to whether the Eagles are ready to compete for a Super Bowl championship this season.
His answer: "Yes. That's what makes it exciting. I think we have a good group coming back. As long as we build on what we did (late) last year, which I think is important in this case. Every year is different. I understand that. But we've got to take the momentum that we finished with and build on it and continue to get better."
The Eagles won the last four games of the regular season to finish 8-8, as you remember.