Archive: January, 2013
Les Bowen, Daily News Staff Writer
NEW ORLEANS -- Just when this seemed about to become the deer antler spray Super Bowl, San Francisco 49ers cornerback Chris Culliver did a radio interview with alleged comedian Artie Lange in which Culliver sounded homophobic, Culliver saying he would not want a gay teammate.
Word spread in plenty of time for Thursday morning's 49ers media availability. Culliver, who had jokingly complained about being ignored earlier in the week, found himself surrounded by dozens of reporters, by far the largest contingent drawn by any 49er, including quarterback Colin Kapepernick.
"That's not what's in my heart," Culliver said, echoing what 49ers coach Jim Harbaugh had told reporters about his view of Culliver minutes before. "Everyone is treated equally in our locker room."
Les Bowen, Daily News Staff Writer
NEW ORLEANS -- Two reporters from Philadelphia flanked Alex Smith Wednesday morning at the San Francisco 49ers' media session. A Cleveland reporter leaned in from the right. The New York Jets' media contingent hadn't made it over to Smith's table yet, but there was plenty of time.
Smith's midseason demotion from the starting quarterback role, after he suffered a concussion and Colin Kaepernick stepped in spectacularly, is one of the main subplots of Super Bowl XLVII. He was completing 70 percent of his passes when he sat down. He's 29 years old, a former No. 1 overall pick in the draft. He's going to be available as soon as the game is in the books. Ian Rapoport of the NFL Network reported that the 49ers will try to deal Smith, then will grant him his release if a trade can't be worked out, out of respect for everything he's done for them.
It's a little bit like the Kevin Kolb situation in Philly two years ago, only with a guy who has started a whole bunch more games.
Les Bowen, Daily News Staff Writer
NEW ORLEANS -- San Francisco 49ers secondary coach Ed Donatell first denied he had any idea he was a hot topic in Philadelphia last week. Then Donatell allowed that "we hear things, and sometimes things are printed, but there's been no official contact."
"Official" is an interesting word for Donatell to use, as speculation swirls about possible candidates to be Chip Kelly's defensive coordinator.
"I know they're moving on the way they should," said Donatell, former coordinator for the Packers and Falcons.
Les Bowen, Daily News Staff Writer
NEW ORLEANS -- Last week, a theory emerged about the Eagles' defensive coordinator search that made perfect sense. It seemed likely there was a tacit deal in place with someone still involved with coaching one of the Super Bowl teams, and so the new guy couldn't be announced, yet the team was able to make a number of defensive staff hires, though those remained officially unannounced. For proof, there was the fact that there was no news of anybody new being interviewed, all through Senior Bowl week.
The most likely name seemed to be that of 49ers defensive backs coach Ed Donatell, a former D-coordinator in Green Bay and Atlanta.
Like so many things in this world that make perfect sense, that theory is now shot to hell.
Les Bowen, Daily News Staff Writer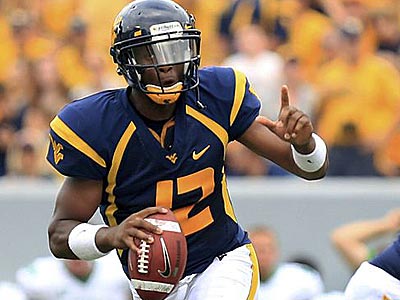 MOBILE, Ala. --- Waiting at Mobile Regional Airport Thursday afternoon to head back to Philly. Listening to a guy loudly recount details of his business meeting over his phone. "He didn't seem concerned -- even before dinner, before you know, he'd started drinking..."
Yes, I am leaving two days before the game. Many fans don't know this, but Mike Mayock is the only human being who actually watches the Senior Bowl in person. The rest is all CGI.
Scouts, coaches and reporters are here for the practices, which wrap up Thursday after four unforgettable days in a land where, if you want to listen to non-country radio, your options are limited to songs written before 1978, and people railing about Obama.
Les Bowen, Daily News Staff Writer
MOBILE, Ala. -- This post pretty much has nothing to do with the Eagles, except where Sean Payton said Wednesday at the Senior Bowl that there was never any chance of him going to another team when the NFL invalidated a clause in Payton's contract. technically, that could have made the Saints' coach a free agent upon his return to the NFL following his one-year Bountygate suspension.
But as the throng of reporters and cameras around Payton at the end of the North team practiced attested, Payton's first public appearance after his two-week early reinstatement was a big deal in the NFL world, one your Eagletarian would have felt weird just ignoring.
"Unique and unprecedented" were the words Payton used to describe the tangled Bountygate saga, which saw the proud Saints, prime Super Bowl contenders before the sanctions came down, finish 7-9 and out the playoffs, setting a record for yards allowed.
Les Bowen, Daily News Staff Writer
MOBILE, Ala. -- The shaved head Eagles fans glimpsed from news helicopter footage just one short week earlier was covered by a Jacksonville Jaguars cap Tuesday, as Gus Bradley stood on the Ladd-Peebles Stadium turf and reflected on a dizzying NFL hiring process.
Nine days previously, Bradley had run the Seattle Seahawks' defense in their playoff loss at Atlanta, the day after Bradley first talked to the Eagles about their head-coaching job. Bradley acknowledged Tuesday that he was preoccupied with the looming playoff game that first time around, talked to the Eagles only briefly.
A week ago though, Bradley flew from the Seattle area to Northeast Philadelphia Airport with thousands of Eagles fans tracking his flight online. He stepped off the plane to a waiting SUV with news helicopters hovering, and they also recorded his arrival at Eagles chairman Jeffrey Lurie's Wynnewood mansion.
Poll: What was the most surprising NFL hire?

(5209 votes)
Les Bowen, Daily News Staff Writer
MOBILE, Ala. -- New Eagles coach Chip Kelly said he doesn't need a defensive coordinator who thinks like Kelly ("God, no," he said when asked), or one who particularly favors a 4-3 or a 3-4 scheme. Kelly said his main criterion is "shutoutability."
Kelly said you want different types of people and ideas on a staff.
"You need really, really, smart people. People who are dedicated," Kelly said Monday afternoon after the North practice at the Senior Bowl. "You need people who are just a little bit 'off' too."