Archive: March, 2012
Ed Barkowitz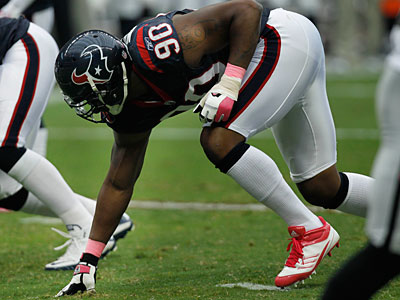 Peyton Manning won't be an Eagle, but the second biggest prize in the free agency Crackerjack box sure would look good in midnight green. And given Andy Reid's penchant for defensive lineman, ESPN analyst Ron Jaworski would love to see the Birds make a run at d-end Mario Williams – even if Jaws knows it's a longshot.
"If I were the Eagles, I'd sign him tomorrow. I'd sign him today. I'd be with him right now," Jaworski said, his voice climbing excitedly with every sentence. "He's a tremendous player. But my gut feeling is the Chicago Bears are going to make a serious run at him. Can you imagine Julius Peppers on one side and Mario Williams on the other side? But it would not surprise me if the Eagles are working those channels right now. He's a terrific football player and, really, right in his prime."
Jaworski shares the common view that the Eagles most pressing need entering free agency is the back seven of the defense. Don't be fooled be the silence, he warned.
Daily News staff
The Eagles are working out free-agent linebacker Ben Leber, according to a report from Howard Balzer, of 101Sports in St. Louis.
Leber (6-2, 244) spent last season with the Rams, appearing in seven games with three starts before being cut in December.
Leber, a 34-year-old in his 11th NFL season, spent five years with Minnesota and was a full-time starter for three of his four seasons with the Chargers. He was a third-round draft pick out of Kansas State in 2002.
Les Bowen, Daily News Staff Writer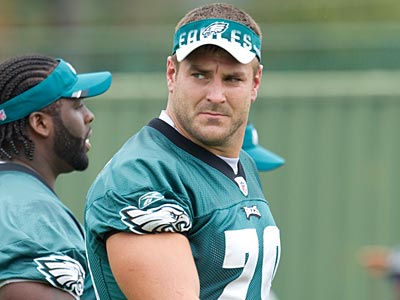 Because the Eagles' 2011 season was such an excruciating disappointment, the rare really positive developments probably didn't get enough attention.
One of the big pluses that emerged was the play of longtime left guard Todd Herremans, after Herremans made an emergency move to right tackle in training camp. (Who remembers that Ryan Harris was the original right tackle plan at Lehigh -- Show of hands?) By the end of the season, it was apparent Herremans would be the right tackle going forward, probably for several years. The Eagles made that official today by signing their 2005 fourth-round draft pick to a contract extension through 2016, that will pay him about $21 million, according to Sirius XM Radio's Adam Caplan, about $11 million guaranteed.
This isn't the news that Eagles' fans, with visions of Mario Williams or Peyton Manning dancing in their heads, necessarily hungered for, but it's a good and necessary development. Tackles get paid more than guards. Herremans, whose last deal was for eight years (gulp!) and $17 million, signed in 2006, was due for a raise. (Different agent now than the guy who agreed to the "Joe Banner special" in 2006. Go figure.)
Daily News staff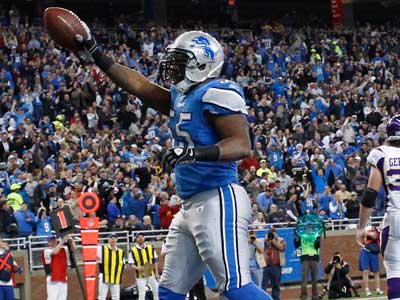 The fans' desire for the Eagles to pursue a linebacker in free agency might not match what the team's plans are, but among the potential targets could be Stephen Tulloch, of the Detroit Lions.
Tulloch led the Lions in tackles last year with 111, playing under a 1-year, $3.25 million deal.
A raise and some security are givens once he hits the market, but NFL Network analyst Gil Brandt says that Tulloch should take less money to stay with the Lions.
Daily News staff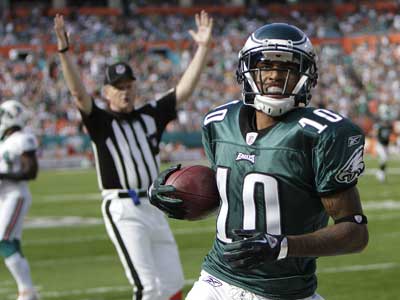 The Eagles' DeSean Jackson will make $9.515 million if he signs the franchise tag the team placed on him, according to reports.
The number for wide receiver is the fourth-highest, behind quarterbacks at $14.436 million, defensive ends at $10.605 million and cornerbacks at $10.281 million.
Jackson could not sign the tag because the number was not set, although the having the salary set is also no guarantee that he will rush to sign it, either.
Les Bowen, Daily News Staff Writer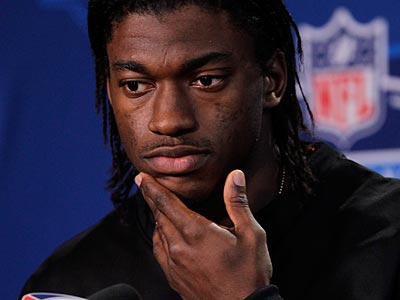 Still reeling more than 12 hours after the Redskins traded three first round picks and a second for the Rams' No. 2 overall selection in the draft -- for all intents and purposes, Baylor quarterback Robert Griffin III.
The knee-jerk reaction is to predict this will end badly for Washington, beacuse everything Daniel Snyder does ends badly, and the price to get RG III was really, really steep. Some people are likening the move to the 1989 Herschel Walker trade between the Vikings and the Cowboys, which set Dallas up for multiple Super Bowls.
I think that's an imperfect analogy. RG III is not a mid-career running back, he figures to be a much rarer commodity, a franchise quarterback. Of course, Griffin hasn't played in the NFL yet and if he ISN'T REALLY a franchise quarterback, well, the Redskins are going to flail around and miss the playoffs for at least another half a decade, if not more.
Les Bowen, Daily News Staff Writer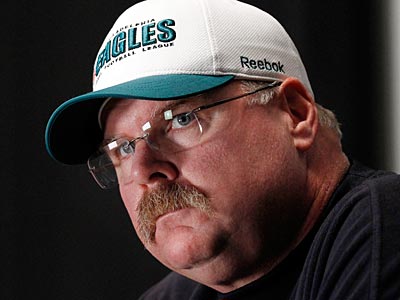 Your Eagletarian got a chance to sit down with Andy Reid today in the Eagles' coach's lair on the second floor of the NovaCare complex.
Andy was relaxed and amicable. "Forthcoming" and "insightful" might be pushing it, but, hey, he seemed to be trying.
The coach's take on some pertinent matters:
Les Bowen, Daily News Staff Writer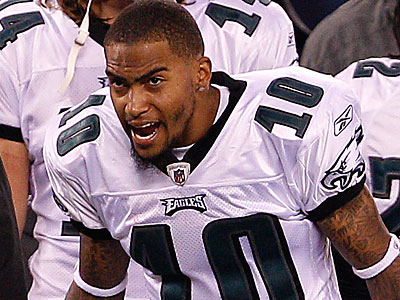 I still think there's an excellent chance DeSean Jackson plays under the franchise tag this season, because I'm not sure about the Eagles' level of commitment after the way DJax played in 2011.
BUT, the Bills' Stevie Johnson agreed to a five-year, $36.25 million deal, $19.5 guaranteed, today, according to ESPN.com. There will be other top wideout deals done, once free agency arrives March 13. I'm thinking that by April or May, there ought to be the basis for a solid, fair DeSean deal. Last year, the Eagles didn't think Larry Fitzgerald's reported eight-year, $120 million contract, with a $50 million guarantee, provided much of a benchmark, given that you'd have to duct tape about three DeSeans together to get a Larry Fitzgerald. DeSean might be more of a Santonio Holmes, but that five-year deal last year at $10 mil per, with $24 million in guaranteed money, was widely decried by management types across the league. The Jets were ridiculed when Holmes became a huge locker room problem and their season went down in flames. The Eagles try real had not to put themselves in those situations.
So more comparables were needed, to convince Eagles management and agent Drew Rosenhaus where the market really is. Maybe we're on the way to knowing that -- if knowing the market really is the issue, for either side.