Archive: August, 2012
Paul Domowitch, Daily News NFL Columnist
With three preseason games left to play, the punting battle between Chas Henry and Mat McBriar is a long way from over.
McBriar, a two-time Pro Bowler with the Cowboys who is coming off a serious leg injury, averaged 42.3 yards per attempt on three first-half punts against the Steelers Thursday night and had a 39.3-yard net average.
Henry averaged just 37.8 yards per attempt on four punts, but the line of scrimmage for two of his punts was inside the Pittsburgh 40-yard line, which contributed to his lower average. He put two punts inside the 20, including a 54-yarder in the third quarter.
Les Bowen, Daily News Staff Writer
BETHLEHEM -- Monday's scheduled interview session with Eagles offensive coordinator Marty Mornhinweg was classic Marty.
Mornhinweg opened the proceedings by declaring that he was "pleased with many things that went on. certainly the win" in the preseason opener, but "extremely disappointed in more than several things."
The things Mornhinweg didn't like? Well, he didn't say. Wouldn't even say how many "more than several" might be. Is that like, 12? "Less than that," he suggested.
Les Bowen, Daily News Staff Writer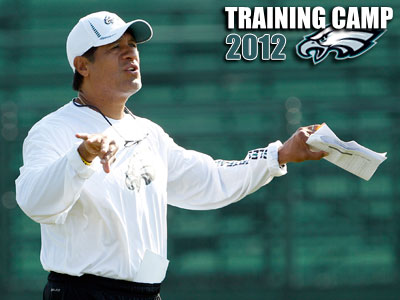 BETHLEHEM --- Eagles defensive coordinator Juan Castillo met with reporters Sunday for the first time since his first-team defenders struggled badly in the preseason opener Thursday against the Steelers.
Specifically, tackling and getting off the field on third-and-long proved to be a challenge, just as they were last season, which made it more alarming than the first few series of a preseaon opener might normally have been.
"There are some things we have to improve on," Castillo allowed. "Initially just the third-down package, you saw that we worked on third down [Saturday], really some of the scenarios we had in the game, trying to get some things in and work on some coverage things."
Les Bowen, Daily News Staff Writer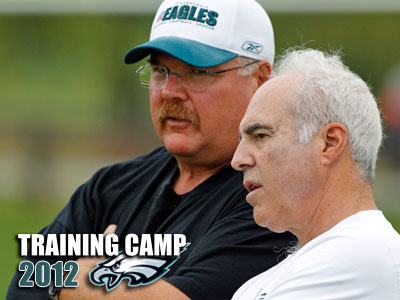 BETHLEHEM -- Bob LaMonte, agent for Eagles coach Andy Reid, said Saturday that team owner Jeffrey Lurie has repeatedly told LaMonte that Reid will coach the team as long as Lurie owns it, making the issue of a contract for Reid less pressing than if might seem, as Reid enters the next-to-last season of his current deal.
Reid, entering his 14th season, is the longest-tenured current NFL coach, and is both the winningest coach in Eagles history and the longest to serve. His agent was making his annual visit to Lehigh.
"He's very much at peace with this organization and this football team, and I think he's very positive," LaMonte said. "I think he feels confident in his staff, confident in ownership, probably, they've been together so long. There's kind of a comfort zone -- everybody's doing the things that are right. And when you come to work every day and everybody's doing the things that are right, it gives you a great comfort."
Les Bowen, Daily News Staff Writer
This is my piece for Sportsweek, which you should go out and buy anyway, 'cause it has lots of other excellent stuff in it.
Some rewindings and rethinkings in the wake of the Eagles' preseason opener:
*Went through DVR of first half to make sure I hadn't been unnecessarily harsh toward Jaiquawn Jarrett in my initial coverage. Nope. Holy bleep.
Philly.com Sports
Join the Daily News' Les Bowen as he takes your Eagles questions in a live chat, scheduled to start Friday at 11:30 a.m.
On a mobile device? Click HERE to join the chat!
Les Bowen, Daily News Staff Writer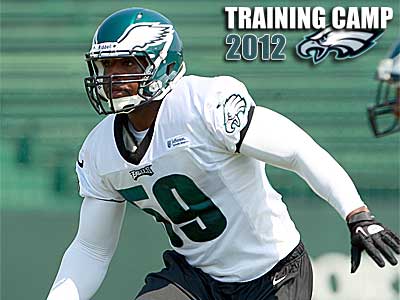 In a week defined by the tragic death of Garrett Reid, the Eagles' focus will abruptly shift to football tonight at the Linc, when the Steelers visit for the opening of the preseason.
There wiill be a moment of silence for Garrett Reid, the 29-year-old son of Eagles coach Andy Reid, who was found dead in a Lehigh dorm room Sunday morning. Players will wear a helmet decal in memory of the former strength and conditioning assistant.
Steelers owners Dan and Art Rooney, GM Kevin Colbert and head coach Mike Tomlin all came to the Eagles' locker room visited the Eagles' locker room around 5:30 to express their condolences to the Eagles and Reid.
Marcus Hayes
BETHLEHEM — Andy Reid, humbled and still grieving, went back to work at 10:56 a.m.
Less than 24 hours after he buried his eldest boy, Garrett.
Reid emerged from the passenger side of his black SUV, was handed a practice schedule and roster by an assistant, then lumbered toward a distant corner of the Lehigh fields where his 90 players and voluminous staff awaited his words.
Les Bowen, Daily News Staff Writer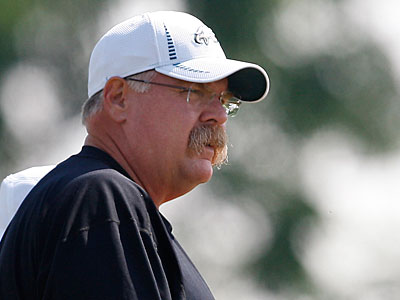 BETHLEHEM -- Eagles coach Andy Reid returned to the team for this morning's walkthrough, the day after Reid buried his eldest son, Garrett.
Reid will be on the sideline when the Eagles open their preseason against the Steelers Thursday at the Linc.
Reid addressed the team briefly on the practice field before the walkthrough. He arrived just before the 11 a.m. start of the practice, in a black GMC Yukon driven by team security director Dom DiSandro.
Paul Domowitch, Daily News NFL Columnist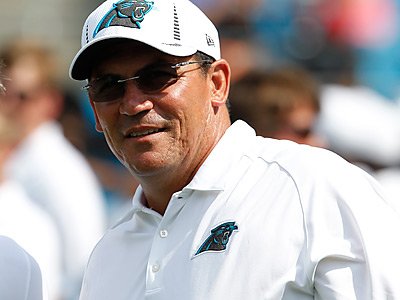 In most professions, when you get fired, your boss immediately confiscates your company ID and has a security guard escort you out of the building.
Andy Reid didn't do that when he fired Sean McDermott 19 months ago. He made the decision to let his 36-year-old defensive coordinator go the Wednesday after the Eagles' 21-16 playoff loss to the Packers, but waited four days to announce it while he helped McDermott find another job.
Less than a week later, McDermott landed in Charlotte as the Carolina Panthers' new defensive coordinator, working for former Reid assistant Ron Rivera