Archive: December, 2010
Daily News Staff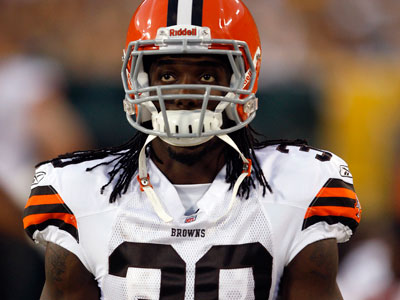 The Eagles signed cornerback Gerard Lawson to a three-year deal.
He takes the roster spot of returner Jorrick Calvin, who surprisingly was placed on injured reserve yesterday with a back injury after not practicing this week.
The Eagles might have opted to sign practice squad running back Joique Bell, but he was signed by the Indianapolis Colts last night.
Daily News staff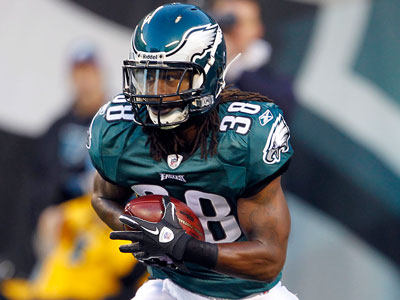 The Eagles have placed kick returner Jorrick Calvin on injured reserve with a back injury.
He has not practiced all week.
The team has not made a roster move, although one possibility would be to bring up Joquie Bell off the practice squad. The Eagles also could use Chad Hall as a kick returner and make a move to bolster another position.
Daily News staff and Les Bowen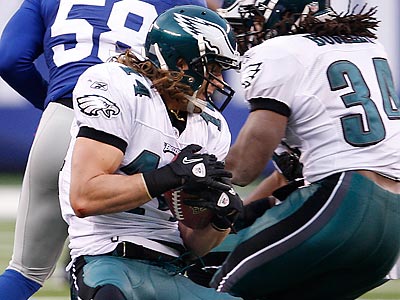 Bobby April played it cagey today when asked about the Eagles' only having 10 men on the field for the critical onsides kick in the win over the Giants.
April would not say whether he intentionally had a player run off the field, drawing the Giants' attention and playing with 10. (The Giants assumed it was part of the play.) April said he wanted to keep that confidential. He agreed with a questioner who concluded that the confusion indeed might not have been on purpose.
April said the true deception had to do with David Akers' ability to make it look like he was kicking it downfield.
Les Bowen, Daily News Staff Writer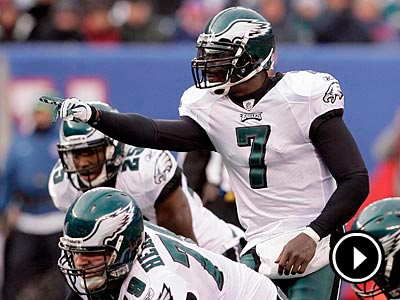 Video: CineSport's Noah Coslov turns to the Daily News' Les Bowen to get the three keys for the Eagles on Sunday against the Vikings.
---
Download our NEW iPhone/Android app for even more Birds coverage, including app-exclusive videos and analysis. Get it here.
Daily News staff
The Giants had been a dominant rushing team in the weeks preceding last Sunday's game against the Eagles.
And then things changed. The Giants ran for 100 yards on 31 rushing plays, an average of 3.2 yards per carry. Five of those plays went for negative yardage. Of their 20 first downs, only three came on the ground.
Ahmad Bradshaw had 66 yards on 19 carries and Brandon Jacobs has 34 yards on 12 carries.
Les Bowen, Daily News Staff Writer
The Eagles wanted to move TE Garrett Mills from their roster back to their practice squad, but he was claimed by Cincinnati. So TE Cornelius Ingram, who was cut from the practice squad last week, is coming back.
Ingram, a fifth-round pick in 2009, showed great promise before having to undergo a second ACL repair. He has struggled to regain his quickness, but offensive coordinator Marty Mornhinweg said last week he still thinks Ingram can do so, if he works hard.
Meanwhile, the Wednesday practice situation was as expected. Stewart Bradley, who will miss this week's game, obviously did not practice. Ditto LB Keenan Clayton, who is day to day with a hamstring, DT Mike Patterson (knee) and RB Jerome Harrison (not injury related). Everyone else was listed as a full participant, including RT Winston Justice (knee) and WR Jason Avant (concussion).
Daily News staff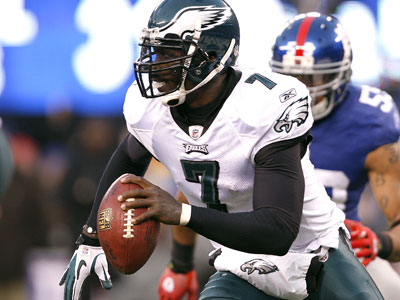 New England quarterback Tom Brady rallied in the final week and finished nearly 350,000 votes ahead of Michael Vick in fan balloting for the Pro Bowl.
Brady finished with 1,877,079 online votes to Vick's 1,522,437, which led the NFC.
When totals were released last week, Vick was the leader with 981,687 votes. Brady was second with 947,194.