Archive: November, 2011
Daily News staff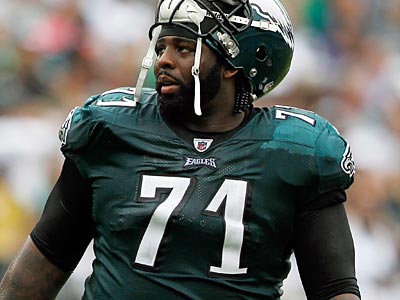 New England comes to town to take on the Eagles this afternoon and here is our weekly Sunday look at the game:
STAFF PREDICTIONS
Les Bowen
Les Bowen, Daily News Staff Writer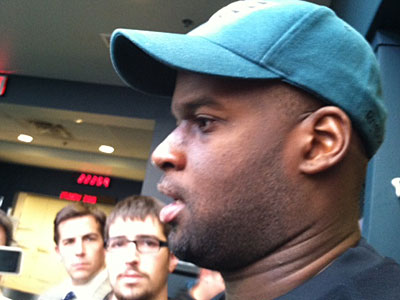 The Eagles wrapped up their practice week on a beautiful Black Friday without quarterback Michael Vick, wideout Jeremy Maclin or corner Nnamdi Asomugha. Eagles coach Andy Reid told reporters Maclin is doubtful with a hamstring injury, and that Vick (ribs) and Asomugha (knee hyperextension) are questionable, but with neither Vick nor Asomugha practicing, you have to think the Bird are preparing to play without them.
Wideout DeDSean Jackson, fined $10,000 by the NFL for his taunting violation last Sunday at the Giants, practiced despite a bruised foot and is probable, Reid said. Jackson confirmed he is OK for the Patriots Sunday.
Corner Dominique Rodgers-Cromartie practiced and is listed as questionable, but from the tone of Reid's remarks, it doesn't seem DRC is ready to return from a high ankle sprain.
Philly.com Staff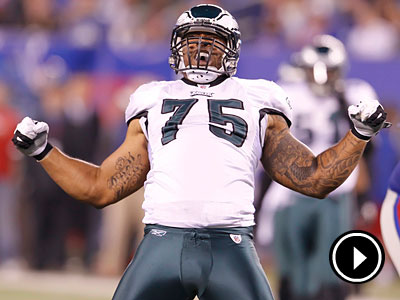 Video: Les Bowen of the Daily News talks about three keys for the Eagles to follow in order to beat the Patriots on Sunday.
Philly.com Sports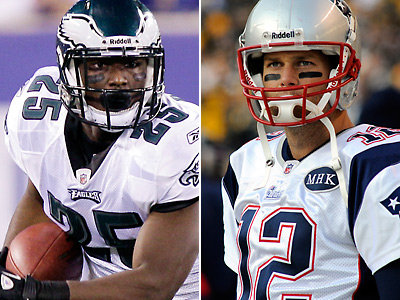 Join the Daily News' Paul Domowitch as he takes your Eagles questions in a live chat, beginning Friday at noon.
On a mobile phone? Click HERE to join the chat!
Les Bowen, Daily News Staff Writer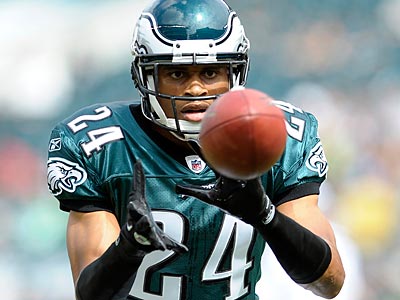 A low-key Thanksgiving Day Eagles practice changed abruptly when corner Nnamdi Asomugha left the field on a cart after suffering a left knee injury, while running and cutting. After practice, the Eagles said only that Asomugha had "tweaked" the knee, pending further evaluation.
Observers said Asomugha, the Birds' $60 million free agent corner, could not put weight on his left leg as he was helped into and out of the cart.
But corner Joselio Hanson said later that he had heard the injury "wasn't as bad as it looked" and that Asomugha could be back at practice tomorrow. That would be really unusual, given the circumstances of Asomugha's exit.
Les Bowen, Daily News Staff Writer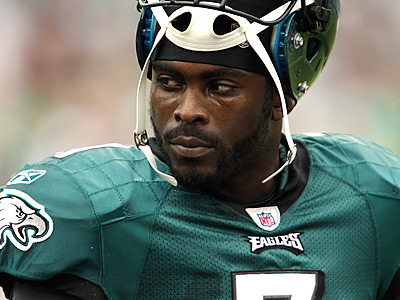 The coordinators' press conferences were earlier than usual this Thanksgiving morning at NovaCare. As usual, much insight was gleaned.
Marty Mornhinweg said Michael Vick and Jeremy Maclin are day-to-day. Vick didn't practice yesterday, Maclin was limited and not terribly optimistic afterward. When practice began today, Maclin and Vick were wearing stocking caps instead of helmets, indicating they wiould not participate.
Mornhinweg said the Patriots tend to give up a lot of yards but not points. He said they had some really high yardage-allowed games early in the season, before they got some things straightened out, and then they sometimes allow inflated totals because they're protecting big leads.
Philly.com Staff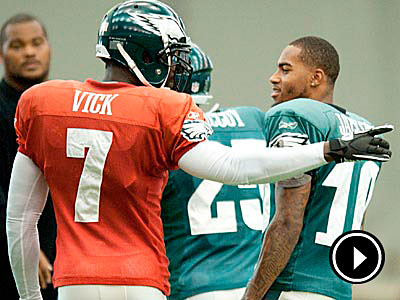 Video: Les Bowen of the Daily News discusses Michael Vick and DeSean Jackson missing practice Wednesday as the Eagles prepare for the Patriots on Sunday.
Les Bowen, Daily News Staff Writer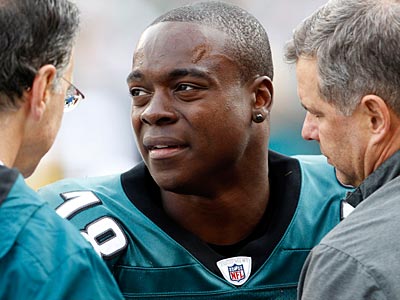 Eagles wide receiver Jeremy Maclin said he was able to practice without restriction today, but will have to see how the rest of the week goes before he knows if he can play against the Patriots Sunday.
The Eagles officially listed Maclin as a "limited" practice participant, meaning he didn't take part in everything.
Maclin said he has a shoulder separation and a Grade II sprain of the shoulder and AC joint, which is "not completely healed," but the main issue with playing is managing pain.