Archive: October, 2011
Les Bowen and Daily News staff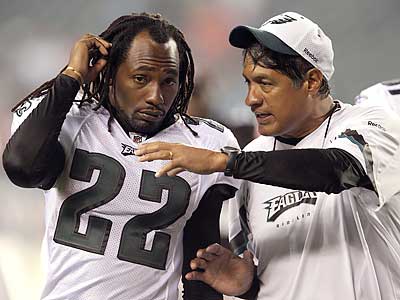 Here are some early notes from the Eagles' coordinators at the NovaCare Complex today:
Defensive coordinator Juan Castillo said he knows plenty about Miles Austin and Dez Bryant, but not much about what Asante Samuel said yesterday about the front office. In other words, Castillo is focused on the game, and he believes his defense will retain that focus as well, despite a star corner having to clarify remarks that implied team president Joe Banner and general manager Howie Roseman take a "fantasty football" approach to the team, and that they are in a power struggle with head coach Andy Reid.
Castillo lauded Samuel as one of the team's top competitors, said he works hard in the classroom and has a lot of knowledge.
Marcus Hayes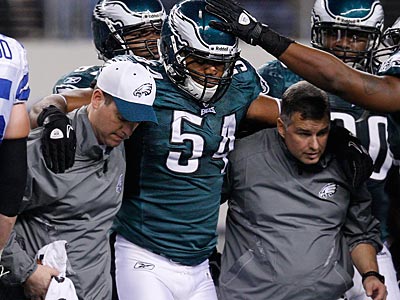 Brandon Graham's journey back from knee surgery included lots of rehab, lots of ice, and lots of Jim's.
Graham, the Eagles' first-round pick in 2010, said today that he ballooned from 270 pounds to almost 290 pounds during his 2 months on crutches after he tore his ACL in December. Teammates started calling him a defensive tackle.
"You know what got me real big? The Philly cheesesteaks," said Graham, who lives within crutching distance from Jim's Steaks, at 4th and South Streets. "Jim's? That's all I eat."
Les Bowen, Daily News Staff Writer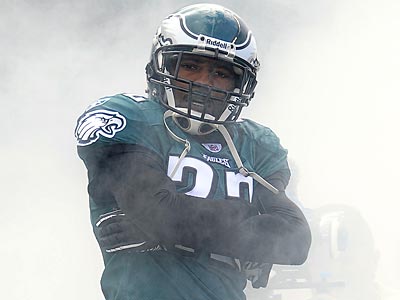 UPDATE AGAIN: Andy Reid then issued a statement through the Eagles on the trade talk involving Samuel and his conversation with Samuel this afternoon.
"I am aware of how Asante felt and we have since talked. We both left with a positive feeling going forward. As I have said previously, when we acquired Dominique Rodgers-Cromartie and Nnamdi Asomugha, we had received numerous calls on the availability of out cornerbacks. After discussing significant trade offers with other teams, we decided to keep all three cornerbacks on our team. Asante is a valuable member of our team and we appreciate all that he brings to this organization.
"As far as my relationship with Howie and Joe, I have a great deal of respect for both of them and I know we are all on the same page."
Daily News staff and Les Bowen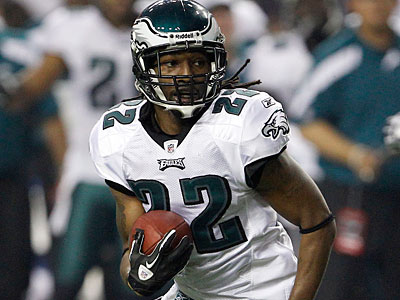 Eagles coach Andy Reid said he and cornerback Asante Samuel talked after Samuel's recent comments on 97.5. The Fanatic and that they are moving on.
Reid said he and Samuel agreed to have no further comment. Earlier this week, Samuel laughingly told reporters that Reid had put a gag order on him.
Samuel told the radio station it was obvious the Eagles don't want him, citing reports that the team made it known he was available at the Oct. 18 trade deadline. Today, Reid tried to dismiss the significance of trade talk involving Samuel before the deadline, reiterating that everybody calls everybody.
Daily News staff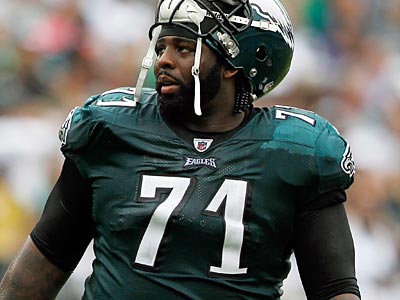 Eagles left tackle Jason Peters said he is ready to return and expects to play Sunday night against Dallas.
Peters missed the last two games with a hamstring injury. He was back on the practice field Monday for the Eagles' abbreviated session.
"I'm going to rock," Peters told the team's website today. "Sunday, I'll be out there."
Daily News staff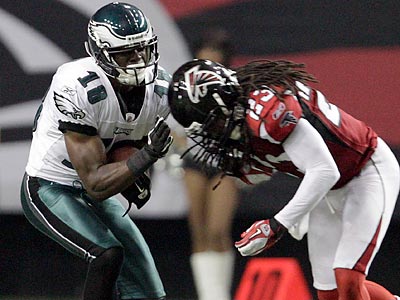 The fine levied on Falcons cornerback Dunta Robinson for his hit on Jeremy Maclin in Week 2 have been dropped from $40,000 to $25,000 on appeal, his agent told the Associated Press.
Agent Jason Chayut said Monday that the appeal was filed because Robinson did not believe the fine "was appropriate."
Robinson was fined $50,000 last year for a hit on DeSean Jackson that caused concussions for both players. That fine was reduced to $25,000 on appeal.
Les Bowen, Daily News Staff Writer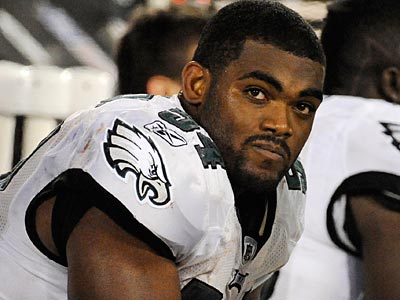 Brandon Graham felt like a real Eagle again, he said today, after his first practice of 2011.
It was a brief, getting-loose affair designed to reassemble the team after the bye, but for Graham, coming off an ACL repair and microfracture surgery, it was an important milestone. The Birds' 2010 first-round pick injured his knee last Dec. 12, against the Cowboys, the team the Eagles host this week.
Graham almost certainly won't be ready to play this week. He can practice for three weeks under the rules of the physically unable to perform list, before the team has to either make a roster move to bring him aboard or put him on IR, ending his season. Graham is unlikjely to be placed on IR. It will be interesting to see how the roster move shakes out.
Philly.com Sports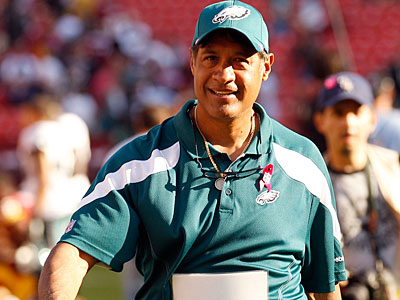 Join the Daily News' Paul Domowitch as he takes your Eagles questions in a live chat, beginning Friday at noon.
On a mobile phone? Click HERE to join the chat!