Archive: January, 2011
Daily News staff and Les Bowen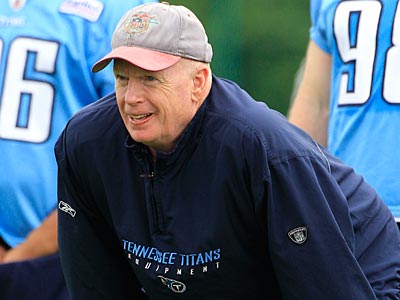 New Eagles defensive line coach Jim Washburn says he was looking for a change, and that is what led him to leave the Tennessee Titans after 12 seasons.
Washburn was not made available to the Philadelphia media yesterday after his hiring was announced at his request, the Eagles said. He reluctantly agreed to an interview with Jim Wyatt, of the Tennessean in Nashville.
Washburn wanted to make is clear that he left with no hard feelings and no regrets.
Les Bowen, Daily News Staff Writer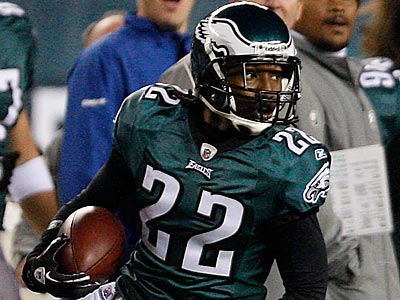 UPDATE: 6:25 p.m.
The news keeps on coming today at Eagletarian:
Eagles cornerback Asante Samuel and offensive tackle Jason Peters have withdrawn from next week's Pro Bowl in Hawaii.
Daily News staff and Les Bowen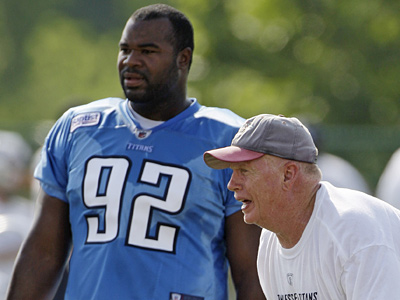 An intriguing footnote to the Eagles' hiring of defensive line coach Jim Washburn is his strong relationship with Redskins defensive tackle Albert Haynesworth, who desperately wants out of Washington.
Haynesworth's agent, Chad Speck, told the Daily News that he couldn't comment because Haynesworth is the property of the Redskins, who have not indicated they intend to trade or release him.
But there are strong indications Haynesworth, a two-time Pro Bowl player for the Titans but a laughingstock in Washington, would like to play for Washburn in Philadelphia.
Les Bowen and Daily News staff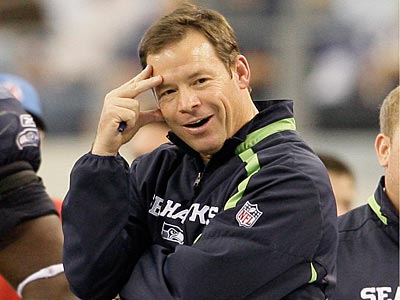 UPDATED:
The Eagles have asked for and received permission to talk to Saints defensive backs coach Dennis Allen about their opening for a defensive coordinator, a source close to the situation has confirmed.
The request was first reported by Jay Glazer, of Fox Sports.
Les Bowen, Daily News Staff Writer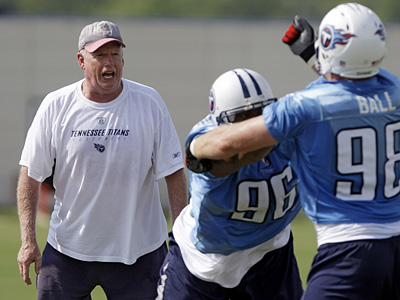 UPDATE 2:
Jim Washburn is credited with developing many players into stars; his most recent is Jason Babin.
Babin, a former first-round pick who become something of a journeyman and spent last season with the Eagles, is heading to the Pro Bowl next week. He is bringing Washburn and his wife along to Hawaii.
Daily News staff
In the midst of harsh comments from current and former Eagles players about former defensive coordinator Sean McDermott, ex-Eagle Sheldon Brown said he was surprised to see McDermott let go.
Brown was traded to the Cleveland Browns last offseason.
"They didn't do that bad. They had rookies all over the place, and they still had a good defense," Brown told the Charlotte Observer. "I did not see it coming. Because you're talking about a football team that was pretty good, went to the playoffs and could have easily won (in) the playoffs."
Daily News staff
After a daylong interview with the Denver Broncos, Jim Mora left without a deal to become the team's defensive coordinator.
Mora arrived at the team's Dove Valley headquarters at 8:30 a.m. to meet with head coach John Fox and staff, and was still there into the early evening, according to the Denver Post.
Mora's departure from Denver without a contract is good news for the Eagles, of course, but it again raises the question of whether he really wants to get back into NFL coaching, with school-age children, and his family settled in Seattle.
Daily News staff
As expected, Eagles senior assistant and defensive backs coach Dick Jauron is in Cleveland to interview for the Browns' defensive coordinator job.
Jauron, 60, is scheduled to be there today and tomrorow, according to Tony Grossi, of the Cleveland Plain Dealer.
The Browns also are planning to interview former Pitt coach Dave Wannstedt, 58, who spent 11 years in the NFL as a head coach with Bears and Dolphins. He also served as the defensive coordinator under Jimmy Johnson with the Cowboys and Johnson.