Archive: August, 2012
Philly.com Sports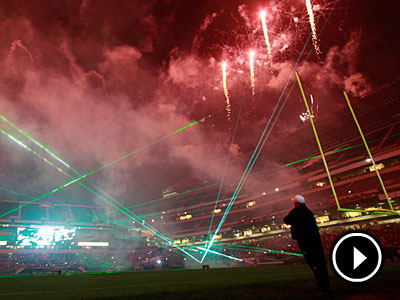 Video: Eagles players took part in a light practice during their annual Flight Night event. Michael Vick spoke to the media about his injuries. The Daily News' Les Bowen reports from Lincoln Financial Field.
Les Bowen, Daily News Staff Writer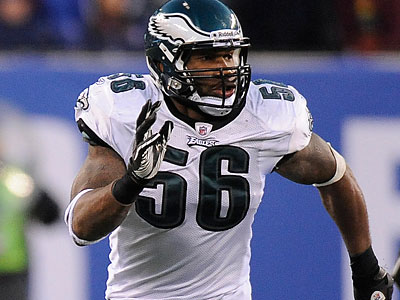 There comes a point in every Eagles season when, with a heavy sigh, the coaching staff comes to grips with the fact that it needs to elevate Akeem Jordan to the starting linebacking corps again.
This year that time arrived Sunday, when Andy Reid announced Jordan is now his weakside starter, ahead of Brian Rolle, who so far this preseason has not played to the level he reached down the stretch last year. Reid more or less indicated that if Jamar Chaney hadn't kept tweaking his hamstring, Chaney would be starting instead of Rolle, but with Chaney still not completely healthy, he'll go to Jordan, the five-year veteran, instead of sticking with second-year man Rolle.
"He's been very consistent, and he deserves the opportunity," Reid said of Jordan, who has been practicing on the strongside this camp, but started his Eagles career at WIL. "He's a battler, that's what he is. I'm not gonna tell you there's anything fancy about him. He's tough and he knows his assignments. He plays tough, hard-nosed football."
Les Bowen, Daily News Staff Writer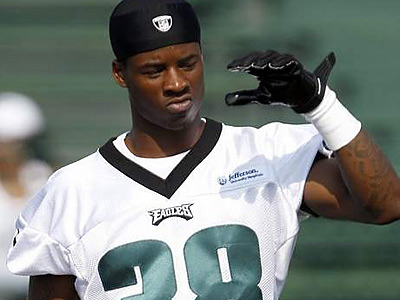 A day after releasing 10 players who never had much chance of making the team, the Eagles announced a single release -- that of rookie corner Cliff Harris.
Harris is a talented player with a troubled past that includes driving citations and tangles with drugs. The fact that he alone was released, on a Sunday morning, 36 hours after Harris intercepted a pass in a preseason win over the Browns, raises questions about what led to his departure. There have been indications the Eagles were concerned that Harris had not amended his lifestyle, as promised when he signed.
The Eagles must release four more players by tomorrow to get to 75, and must be at the regular-season roster limit of 53 by Friday.
Les Bowen, Daily News Staff Writer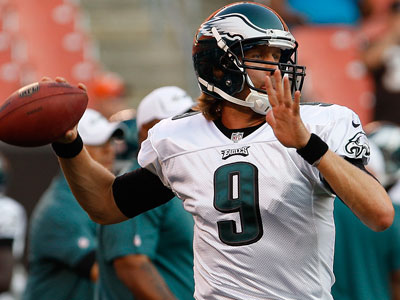 This is an expanded version of the story from the Eagles-Browns game that appears in SportsWeek. It includes quotes that were gathered after the SportsWeek deadlines passed. So, enjoy. But also go out and buy SportsWeek, because there's all kinds of other good things in there.
CLEVELAND --- After a relaxing pregame stroll across the surface of Lake Erie, Eagles rookie quarterback Nick Foles settled into Cleveland Browns Stadium for his first NFL start.
It went pretty well. After a first-series interception, when Foles tried to hang up a bomb for DeSean Jackson and didn't seem to respect the fact that Browns star corner Joe Haden is allowed to make plays on the ball as well, Foles settled down and did more than enough to keep the buzz going, in his first action against another team's starters, a game ultimately won by the Eagles, 27-10. They are 3-0 in the preseason.
Philly.com Sports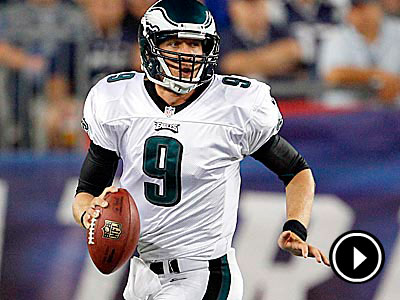 Video: Hall of Fame RB Steve Van Buren died at the age of 91 on Thursday. The Daily News' Les Bowen and CineSport's Tara Petrolino look at Van Buren's career & the Eagles vs. the Browns.
Les Bowen, Daily News Staff Writer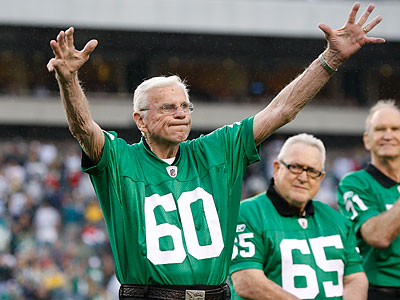 Eagles legend Chuck Bednarik spoke of his memories of Steve Van Buren Friday, the morning after Van Buren passed away in Lancaster at age 91. Bednarik was a rookie on the 1949 NFL championship team led by Van Buren.
"When I was a rookie I was quoted somewhere as saying that Steve Van Buren was my hero and Steve never let me forget it. For years he would joke and say to me 'Chuck, am I still your hero?' I'm 87 years old and my answer today is same as it always been, 'Yes Steve, you are my hero.' Steve Van Buren was the best football player I ever saw.
"Over the last few years whenever we got together he would point at me and say 'You're the best.' I'd tell him, 'No, you're the best.' This would go back and forth and we'd settle it by agreeing that he was the best runner and I was the best tackler. At any stage in life it's sad to lose your hero, and Steve Van Buren was mine. You get a lot of personalities in a locker room, but there was nobody who didn't look up to and admire Steve."
Will Bunch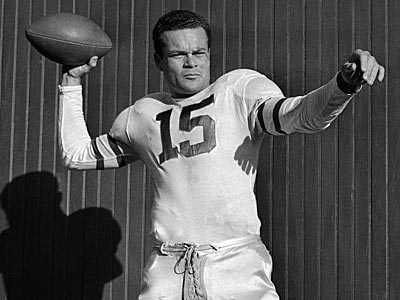 STEVE VAN BUREN, the slashing Hall of Fame running back who led the Eagles to their first two NFL championships in the late 1940s, died Thursday from pneumonia in Lancaster, Pa. He was 91.
Considered by many the greatest Eagles player of all time, Van Buren took an unlikely path to pro football from a small Caribbean island off Honduras to revolutionize the position of running back in the era after World War II.
The Louisiana State University graduate scored the only touchdown in the fabled "Blizzard Bowl" NFL title game of 1948, when the Birds beat the Chicago Cardinals for the first of their only three championships. The following year, he rushed for 196 yards to lead the Eagles to their second championship, over the Los Angeles Rams in a California monsoon.
Daily News staff
Steve Van Buren, a Hall of Fame running back for the Eagles, died of pneumonia on Thursday, the team announced.
Mr. Van Buren was 91. He died in Lancaster, Pa. He is survived by three daughters, 16 grandchildren, and 16 great grandchildren.
"On the field and off, as a player, a leader and a man, Steve Van Buren embodied the finest characteristics of our city and our sport," Eagles chairman and CEO Jeffrey Lurie said. "He was a friend and an inspiration to generations of fans, and the model of what an Eagle should be."