Archive: March, 2011
Daily News staff
Michael Vick's goals for the 2011 season sounds pretty straightforward: "Super Bowl. That's it. That's it."
Vick made the rounds at ESPN this week in promoting the bracket-style contest to select the player on the cover of the Madden 12 video game. Each team has a player in the field and the fans decide who moves on to the next matchup. Vick's first matchup is with Dallas' DeMarcus Ware.
Vick touched on a number of subject during the course of his interviews:
Les Bowen, Daily News Staff Writer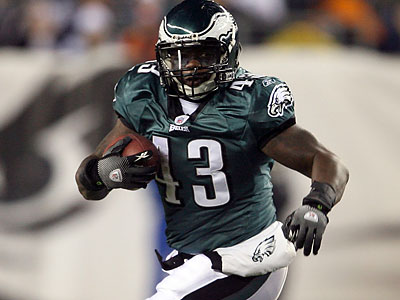 Leonard Weaver realized pretty quickly after his Comcast SportsNet interview aired Tuesday that fans weren't getting the message he had intended to send.
In referencing and agreeing with the statement of Vikings running back Adrian Peterson that owners looked at the locked-out players as "slaves," Weaver set off a backlash that flooded his Twitter account. Today, after apologizing via Twitter, the Eagles fullback made the media rounds, trying to explain himself.
Weaver said he wanted to draw a parallel between workers who feel powerless when treated arbitrarily and NFL players, whose huge salaries might make them seem immune to such treatment.
Daily News staff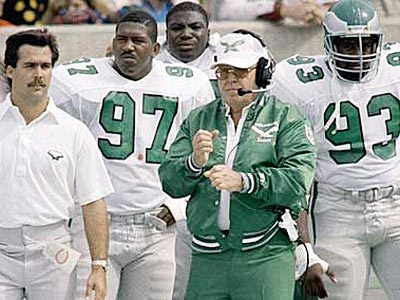 Former Eagles coach Buddy Ryan has been diagnosed with cancer, his son Rex, told the New York Daily News at the NFL owners meetings in New Orleans.
Buddy was recently diagnosed and received a confirmation with additional tests yesterday at a Manhattan hospital.
"It's going to take more than this to get rid of him," Rex Ryan told the newspaper. "That's what he always says."
Daily News staff
The last-minute compromise on kickoff rules helped lead to passage today at the NFL meetings.
Kickoffs have been moved back to the 35-yard line, but touchbacks remain at the 20. The two-man wedge also has returned and players covering the kickoff can get no more than a 5-yard running start.
Kickoffs were moved to the 30 in 1994, when the NFL sought to open up the return game and limit touchbacks.
Les Bowen, Daily News Staff Writer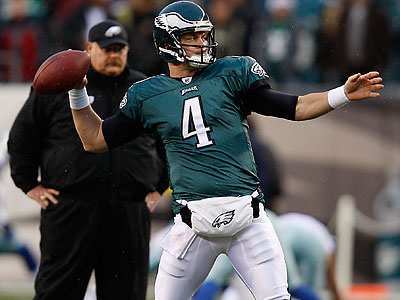 NEW ORLEANS -- When then-Seattle coach Mike Holmgren was thinking of acquiring quarterback Matt Hasselbeck from Green Bay in 2001, he asked an old friend, Eagles coach Andy Reid, for advice. Reid had spent a year with Hasselbeck, as the Packers' quarterbacks coach, when Holmgren was the Green Bay head coasch.
"I said, 'Matt Hasselbeck will come in and help you win a championship,' " Reid recalled today at the coaches' breakfast at the NFL meetings. "That's how I feel about Kevin Kolb."
Reid said he told Holmgren: "Whatever you have to pay for him, pay for him, go get him, and he'll help you win a championship." Reid added: "That's how I feel about this guy. That's why I've got him. I didn't bring him in to be a backup, I brought him in to be a starter, and crazy things happened, with this Michael Vick thing, that nobody thought would happen ... That kid is a championship-caliber quarterback."
Daily News staff and Les Bowen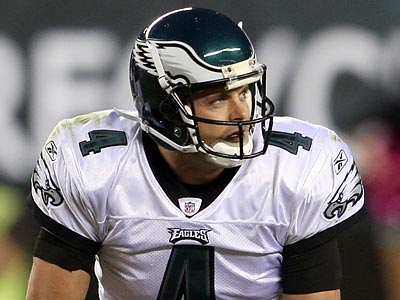 NEW ORLEANS --- Eagles coach Andy Reid seemed to unofficially open the bidding for quarterback Kevin Kolb last week in remarks to the team's Web site, and he confirmed to the Daily News this weekend that teams are calling with offers.
Of course, nothing can happen until there is a new collective bargaining agreement or a court injunction forces the NFL to reopen for business.
"We'll just see" if the league is still locked down at draft time, Reid told the Daily News yesterday. "We're just sitting back taking calls. Quite a few people are calling."
Paul Domowitch, Daily News NFL Columnist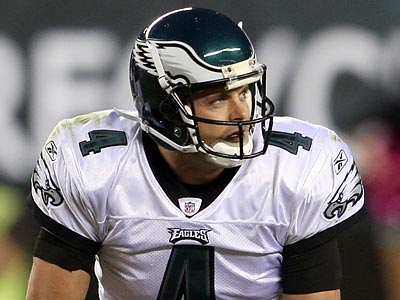 If, through either negotiation or court order, the NFL lockout is lifted before next month's draft, there's a very good chance the Eagles will acquiesce to Kevin Kolb's request to be traded.
Head coach Andy Reid pretty much acknowledged that this week in an interview with club employee Dave Spadaro that appeared on the team's web site.
``People have shown a little interest (in Kolb), and as this thing picks up, I'm sure it will continue,'' Reid said. ``Listen, we'll sit back and we'll evaluate.''