Archive: February, 2012
Les Bowen, Daily News Staff Writer
If Boston College linebacker Luke Kuechly is there when the Eagles make the 15th overall selection in the 2012 entry draft, "that might be a slam-dunk for me" NFL Network draft analyst Mike Mayock said on a conference call with reporters today. If Kuechly, Mayock's top-ranked linebacker in the draft, isn't still around at 15, he thinks the Eagles' picture gets more complicated.
Mayock said he doesn't see another inside linebacker he would take in the first round. (Middle linebacker seems to be the Birds' biggest need.) He particularly doesn't like Arizona State's Vontaze Burfict, a legendary hitter whose consistency, anger management and work ethic have been questioned. Mayock said even putting aside the issue of costly penalties, Burfict "gets enveloped," by bigger bodies, shows poor instincts. Eagles fans, who have been known to like big hitters, seem fixated on Burfict; maybe their team can get him after the first round. "I'm not a fan at all," Mayock said. "For a big, strong guy, he's nowhere near as strong at the point of attack as I thought he would be."
"(Kuechly's) playmaking and instincts are so good, think about Sean Lee. I think that's the best comparison for him. Sean Lee went in the second round to Dallas (from Penn State, two years ago), but has become a Pro Bowl inside linebacker, and I think this kid is very similar. He doesn't have the knee issues Sean had, and I think he's a slightly better athlete," Mayock said.
Daily News staff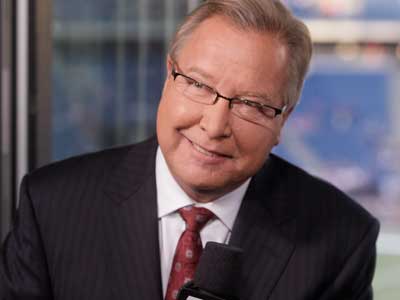 Former Eagles quarterback Ron Jaworski has signed a five-year extension with ESPN for an expanded multiplatform NFL analyst role, but will no longer be a part of the broadcast booth for "Monday Night Football," ESPN announced.
His new role will include appearances on Sunday NFL Countdown, Monday Night Countdown, NFL Matchup, NFL-branded specials, Mike & Mike in the Morning, Pardon the Interruption, and other platforms and shows throughout the year. The network said Jaworski will have a "greater year-round presence on ESPN" in his new role. Jaworski also will appear on SportsCenter regularly, primarily Sundays and Monday.
Monday Night Football will have a new two-person commentator team for the first time during the 2012 NFL season with Mike Tirico and analyst Jon Gruden.
Les Bowen, Daily News Staff Writer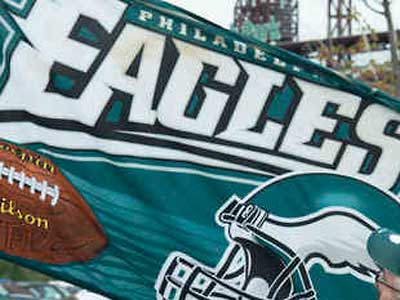 Here's something that might brighten the midwinter doldrums for frustrated Eagles fans: the team isn't raising ticket prices for 2012, the Daily News has learned. All tickets will remain at 2011 levels, Eagles president Joe Banner said today.
"This is something we're thrilled to be able to do," said Banner, who said this is the fourth year in a row prices have been stable. "There aren't many teams who are selling out their stadiums and have a waiting list of more than 40,000 who are doing that. In fact, I would say there aren't any teams like that who haven't raised prices for four years."
Banner said he expects the Birds' average ticket price will rank somewhere around 20th in the 32-team league when all is said and done, around 12th once premium seating is factored in.
Les Bowen, Daily News Staff Writer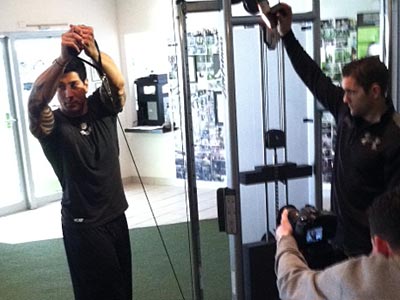 Nobody is more relieved than Jason Babin that the Eagles are staying with the "Wide nine" alignment, and with their coaching structure from last season.
Babin tied for second in the NFL in sacks, with 18. He made the Pro Bowl for the second year in a row. He also seems to be the definition of a "system" player – Babin bounced around the NFL for six seasons after being drafted in the first round by Houston, before Jim Washburn put him in the Wide 9 for Tennessee in 2010. After defensive line coach Washburn moved to the Eagles last offseason, Babin signed here for five years and more than $27 million.
"The sooner we got some clarity on those situations, the sooner we could move forward," Babin said today during a photo shoot at a Pitman, N.J., gym on behalf of a nutritional supplement company through which he hopes to market a protein bar.
Daily News staff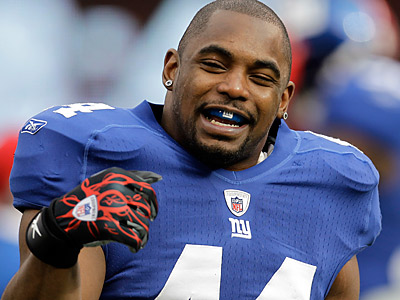 In their Super Bowl championship season, the Giants only went 3-3 in the NFC East, with a loss to the Eagles and two losses to last-place Washington.
That might not make running back Ahmad Bradshaw an expert, but he was asked for his opinions about the other teams in the division.
His observations on the Eagles were astute in their obviousness: "I think it might be a little bit of their defense," he said. "I guess they were trying to come together with a lot of different people. Their offense is a great offense. You can't say too much about that. But I think it's their defense that really didn't come together."
Les Bowen, Daily News Staff Writer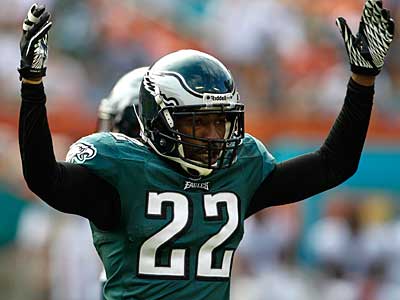 Eagles cornerback Asante Samuel was in the Grays Ferry area today, lending a hand at a Habitat for Humanity build on behalf of his charity, the Bring it Home Single Moms Foundation.
Samuel said he hasn't spoken yet with new Eagles defensive backs coach Todd Bowles, and doesn't know any more about his future with the team than he knew when the season ended.
Samuel, who turned 31 last month, is scheduled to make $9.4 million this coming season, and more than $11 million in 2013, the final season of his six-year, $57 million deal. Perhaps even more relevant, his favored style of playing off the receiver and swooping in for an interception clashes with the press coverage that is the strong point of corners Dominique Rodgers-Cromartie and Nnamdi Asomugha. There is widespread anticipation of an offseason Samuel trade, though the Eagles have not indicated they plan to do that.
Daily News staff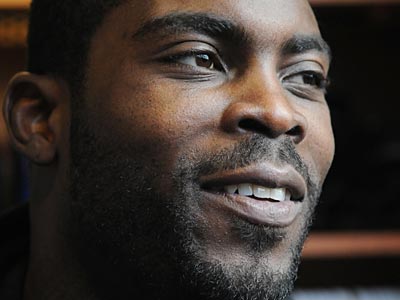 Stop us if you've heard something like this before ... Michael Vick has been named "America's Most Disliked Athlete" by Forbes.
The polling conducted by Neilsen and partner E-Poll Market Research says 60 percent described Vick as an athlete they "dislike," "dislike somewhat" or "dislike a lot."
It is certainly not the first time that Vick has found himself on a list like this.
Les Bowen, Daily News Staff Writer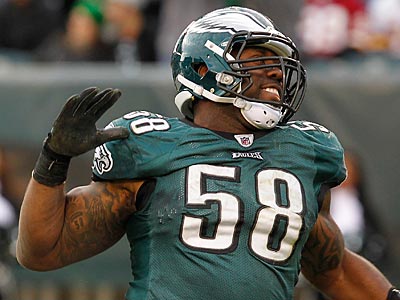 HARRISBURG -- It sure seemed like an inordinate number of Giants fans were filing past today, as Eagles defensive end Trent Cole signed T-shirts for charity and promoted his hunting enterprises in the Lancaster Archery booth at the Eastern Sports and Outdoors Show, the largest such event in North America.
Considering their team had won the Super Bowl less than 48 hours earlier, and the NFC East rival Eagles didn't make the playoffs, the blue-clad New York followers weren't too obnoxious. Then again, they were addressing a 270-pound, two-time Pro Bowl pass rusher separated from them only by a folding table, not some dumpy fellow fan in midnight green.
"They didn't stop. They finished strong, and that's what it's all about," Cole said, when asked his thoughts on the Giants winning Super Bowl XLVII. "We finished strong as well, but it didn't work out (to make the playoffs)."