Archive: November, 2009
Les Bowen, Daily News Staff Writer
In a blog posting earlier this week, listing things he is thankful for, Donovan McNabb announced he and his wife Roxie have become parents again. Their fourth child, Devin James McNabb, was born a week ago today, McNabb said.
After practice Friday, McNabb said everyone is doing well, and he said he won't be attempting to field a McNabb family basketball team of youngsters. 'That's it -- that's all for us," said McNabb, who turned 33 Wednesday.
***
Paul Domowitch, Daily News NFL Columnist
WHAT WE'RE WATCHING: EAGLES-REDSKINS
Each week, Daily News football writer Paul Domowitch will tell you the things he will be keeping his eyes on during that week's game:
1. The pressure on Campbell. The Redskins' offensive line has been ravaged by injuries and hasn't been able to protect quarterback Jason Campbell very well. They are 30th in the league in sacks per pass play. The Eagles sacked Campbell six times in the first meeting last month. They need a repeat performance to make life a little easier for their depleted back seven.
Les Bowen, Daily News Staff Writer
Eagles defensive coordinator Sean McDermott said weakside linebacker Akeem Jordan is "day to day" with his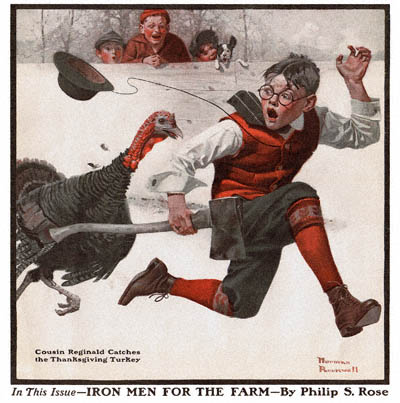 hyperextended knee, but indications seemed to be that the Eagles feel they'll still be working largely with last week's linebacking configuration -- Will Witherspoon shifted from the middle to the weakside, Chris Gocong on the strongside and Joe Mays and Jeremiah Trotter splitting time in the middle.
Against Chicago, Trotter played the first snap, then Mays played most of the rest of the first half, but Trotter then got almost all the second-half work. Trotter looked much better than he had when he last saw extensive action, more than a month ago at Oakland, early in his comeback bid.
McDermott said Macho Harris will continue in the nickel corner role he assumed last week. He praised the rookie as "a very instinctive football player."
Les Bowen, Daily News Staff Writer
Eagles quarterback Donovan McNabb demurred Wednesday when asked if he agreed with coach Andy Reid's assertion that McNabb will be a Hall of Famer, but McNabb said he knows someone who should be -- Eagles director of player development and alumni Harold Carmichael. Carmichael ranked sixth on the NFL's all-time
reception list when he retired in 1984, with 590 receptions, in a much less pass-happy era. His 589 Eagles catches remain the franchise record, and he played in four Pro Bowls.
"I know one guy who should be in the Hall of Fame, who's not, and that's Harold Carmichael," McNabb said.
When a questioner noted that Reid's contention about McNabb's credentials had provoked a lot of discussion, McNabb reacted with mock surprise.
Les Bowen and Daily News staff
In one of those strange little coincidences of NFL life, on the day the Eagles signed a right tackle to a new contract, Jon Runyan signed one as well. Runyan's deal was for 1 year with the San Diego Chargers, who placed right tackle Jeromey Clary on injured reserve yesterday. Clary injured his left ankle in Sunday's victory over Denver.
"It's unfortunate that a lot of times it takes an injury to get in a position like this, but once the beginning of the season passed, this is the kind of situation I was looking for," Runyan told the Chargers' team Web site. "I was fortunate enough that it worked out here. It's the right time and right situation and I felt comfortable doing it."
The Eagles thought Shawn Andrews was going to replace Runyan on the right side of their offensive line when they let Runyan walk into free agency, right after he underwent microfracture knee surgery. Andrews' back problems kept that from happening. But sub Winston Justice has played so well, the Eagles extended Justice's contract for 4 years yesterday. At the news conference announcing that deal, there were questions about where Andrews fits in now, but none about Runyan.
Daily News staff
The Eagles signed cornerback Geoffrey Pope to their 53-man roster and released Jack Ikegwuonu.
Pope started the season on the Cincinnati Bengals' active roster and appeared in four games, playing mostly on special teams. He was waived on Oct. 8, but was signed to their practice squad the next day and had been there since.
He appeared in eight games with the Bengals in 2008, mostly on special teams.
Les Bowen, Daily News Staff Writer
Both Winston Justice and Eagles general manager Tom Heckert indicated Tuesday that Justice's new contract extension -- reportedly worth $18.15 million over four years, with a $6 million signing bonus -- makes Justice the right tackle starter going forward.
Heckert said that with Shawn Andrews essentially sitting out his second successive season with back problems, the "question isn't even relevant right now."
It will be relevant next summer, of course, which was why the question was asked. Another source said the team views the commitment to Justice as very much "a quality starter deal." At this point, sources indicate, the Eagles will view Shawn Andrews' return as a bonus, if it happens, but they certainly aren't counting on it. Shawn Andrews could end up competing with his brother Stacy for the right guard job next year (assuming either of them is healthy/good enough to beat out Nick Cole).
Poll: Was this a good move by the Eagles?

(2417 votes)
Paul Domowitch, Daily News NFL Columnist
Numbers Crunching
* The Eagles' most popular formation once again Sunday featured three wide receivers, one tight end and one running back. They lined up in that set on 30 of their 66 offensive plays. While the formation is mainly a passing formation, it also was their most successful running formation against the Bears. They ran out of the set 13 times and gained 100 of their 157 rushing yards. That's an average of 7.7 yards per carry. LeSean McCoy, who rushed for 99 yards on 20 carries, had 57 yards on 8 carries out of the 3-1-1 set. His 10-yard touchdown run came out of a two-wide receiver, two-back, one-tight end set. Michael Vick's 34-yard Wildcat run also came out of the 3-1-1 formation.
* The Eagles' 157 rushing yards against the Bears was their third highest rushing total of the season. They rushed for 185 yards in their Week 1 win over Carolina and rushed for 180 in their Week 8 win over the Giants.
Daily News staff
After last night's comeback victory over Chicago, coach Andy Reid lauded quarterback Donovan McNabb and called him a "Hall of Fame player."
Reid was asked about that assertion during his day-after news conference on Monday.
"I think he's done some incredible things in this league," Reid said. "When it's all said and done, he will be worthy of that."