Archive: December, 2010
Les Bowen, Daily News Staff Writer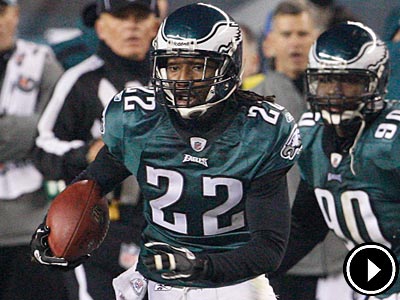 Video: CineSport's Noah Coslov turns to the Daily News' Les Bowen to get the three keys for the Eagles on Sunday night in Dallas.
Les Bowen, Daily News Staff Writer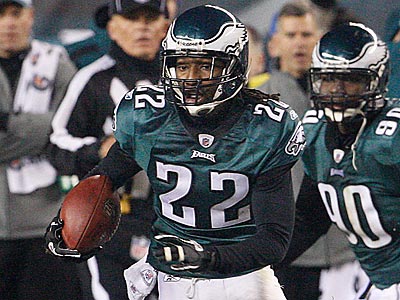 Well, it sure seemed Asante Samuel was going to practice today. Had his full uni on, and his helmet. But after lightly jogging upfield in the NovaCare bubble, Samuel turned around, gathered assistant athletic trainer Steve Condon, and exited Eagles practice, presumably for more treatment on his MCL sprain.
Later, Eagles coach Andy Reid classified Samuel as questionable, and said he'll see how Samuel feels tomorrow before deciding if he'll travel to Dallas. Reid said Samuel is feeling better than he felt Wednesday, when Reid said Samuel tried to practice and didn't feel good.
What does this mean? Well, I get to rewrite the same "uh-oh" stuff I wrote for today's paper. Expect teammates to stoutly assert that No. 22's presence or absence will not be the determining factor against Dallas Sunday -- even though when it seemed likely Samuel would play, they thought that was plenty significant.
Paul Domowitch, Daily News NFL Columnist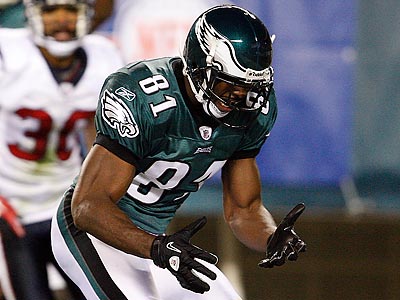 Here is a look at what we'll be watching during Sunday night's Eagles-Cowboys game:
1. Seeing Red. The Eagles and the Cowboys own the two worst red-zone defenses in the NFL. The Eagles have given up 26 touchdowns to opponents in 33 trips inside the 20 (78.8 percent), and the Cowboys have allowed 21 in 35 (60.0 percent) opportunities. If one of these two defenses can manage to make a couple of red-zone stops Sunday night, it could be the difference between victory and defeat.
2. Grounding the Cowboys. Despite the presence of three very good running backs, the Cowboys ignored their ground game for most of the first half of the season. But since Jason Garrett was named the interim head coach, they've been much more committed to it. They've averaged 34 carries per game in the last four games and have averaged 4.4 yards per carry. They've thrown more than 26 passes just once in the last four games.
Les Bowen, Daily News Staff Writer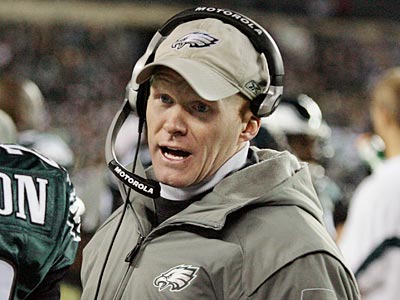 UPDATED:
Asante Samuel did not practice today after being listed as a limited participant yesterday.
That calls into question his status for Sunday night's game against the Cowboys, more than we have been led to believe. Eagles coach Andy Reid seemed to think Samuel would practice and play this week when Reid spoke to reporters yesterday, and defensive coordinator Sean McDermott this morning called Samuel's presence "huge" for the defense, going into Dallas.
Daily News staff and Les Bowen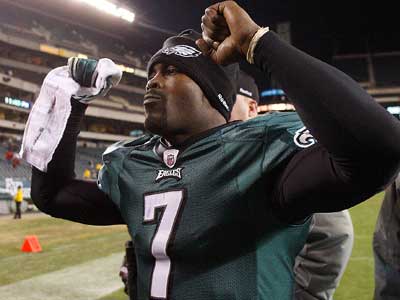 Eagles quarterback Michael Vick has surpassed Peyton Manning in the overall lead for Pro Bowl voting.
Vick has 729,838 online votes to Manning's 691,146. Manning led in the previous report issued by the league.
Vick said the voting is "a credit to everything I've tried to accomplish, on and off the field," since returning to the NFL last season after going to prison."Just working as hard as I can to change things around, be a part of the solution, not the problem. I've changed my life. It goes to show anybody can do it.
Les Bowen, Daily News Staff Writer
As expected, corner Asante Samuel (knee) and defensive end Juqua Parker (hip) returned to practice today, as the Eagles concluded their five-day break and began preparations for Sunday night's game at Dallas. Samuel was listed as a limited participant.
Right tackle Winston Justice (knee) did not practice, but Justice said he expects to practice before the week is out and to be ready for the Cowboys. "Yeah, hopefully [he can practice fully tomorrow]," he said. "In my mind I'm telling myself yes because I think with injuries it starts with your mind first."
Eagles coach Andy Reid said his players are "not worried about what happened last year, or the future, or anything else. It's all about right now."
Daily News staff
Michael Vick conceded the spate of hits he has taken are "starting to take a toll on me."
During his weekly radio show on ESPN Radio WVSP (94.1-FM) in Virginia Beach, Vick again echoed comments made by coach Andy Reid about the late hits that are going unpenalized.
"Not to take anything anway from the other quarterbacks in the league, if you go back and watch the film, I'm always getting hit after I let go of the football," Vick told host Tony Mercurio. "I'm constantly getting hit after I throw the football. Constantly getting my facemask pulled and getting hit in the head and it's never called ... I just think that because I run the ball so much, the referees sometimes will overlook that. They have to understand when I'm in the pocket, I'm a passer. If I get hit late, they should call it. I'm not complaining. I just want to be treated fairly."