Archive: August, 2013
A man was in critical condition after police say he was shot just outside North Philadelphia's Swampoodle section Friday night.
Police were called to Taylor Street near Cambria around 9:15 p.m. for the report of a man shot on the street. When they arrived, they found the victim there.
Details about the shooting were scant about 40 minutes after the incident, but Chief Inspector Scott Small said the victim was in critical condition.
Four women were arrested yesterday in a Center City prostitution sting conducted by undercover vice officers, police said.
Aesun Baek, 45, In Sun Hopkins, 62, Jung Okan, 46, and Yunjung Heo, 26, were nabbed in the 1819 Spa, on Ranstead Street near 18th, after police say a plainclothes officer was solicited there.
Hopkins, Okan and Heo are all charged with prostitution, police said, and Baek is charged with prostitution, solicitation, conspiracy and massage without a license.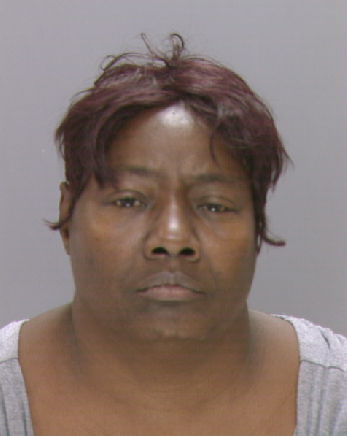 A Bensalem woman has been charged with stabbing a woman in North Philadelphia following a dispute.
Cops said Sherry Johnson, 53, of Bensalem, stabbed Alverta Armstrong, 50, several times in the stomach and legs early Sunday morning. When officers responded to a call for the stabbing, they found Armstrong lying on the ground on Huntingdon Street near 22nd. She died at Temple Hospital shortly thereafter.
Police said Johnson and Armstrong were acquaintances, and that the motive was an argument. They did not say what the argument involved.
This post has been updated.
A 29-year-old man was shot to death on a North Philadelphia playground Monday night.
Police said they were called to the Eric "Hank" Gathers Jr. Memorial Recreation Center's playground, on Diamond Street near 25th, shortly after 8 p.m. for the report of a shooting. When they arrived, they found Tyreese Hardy, of Gratz Street near Cumberland, lying on the pavement inside the playground suffering from several gunshot wounds to the chest and back. He was pronounced dead at the scene at 8:44 p.m.
A Fairhill woman has been charged in a brutal stabbing from over the weekend.
Police said Mary Grayson, 47, has been charged with aggravated assault and related charges for the Saturday incident. According to authorities, Grayson stabbed a 37-year-old woman multiple times on Allegheny Avenue near Front Street at about 2:46 a.m.
The victim was taken to Temple Hospital in critical condition.
Police have identified the woman killed by a SEPTA train over the weekend as 35-year-old Cheryl Sosnowski of Torresdale.
The accident happened Saturday at about 5:45 p.m. at the Allegheny Station on the Market-Frankford Line. Authorities said Sosnowski was swaying on the platform and fell onto the tracks while the train was approaching. She was pronounced dead at the scene.
Police have not said what led to the fall.
Two people were hospitalized following a double shooting Thursday night in West Oak Lane, police said.
The shooting happened just after 11:30 p.m. on 66th Avenue near Stenton. Police said a 33-year-old man was shot once in the left leg and a 31-year-old woman was struck twice in the lower back.
Both victims were taken to Albert Einstein Medical Center in stable condition.
An 18-year-old man is in critical condition following an overnight shooting in Frankford, police said.
The shooting happened around midnight on Jackson Street near Pratt. Police said the victim was found on the street suffering from a gunshot wound to the abdomen.
He was taken to Temple University Hospital where he is listed in critical condition.