Archive: July, 2013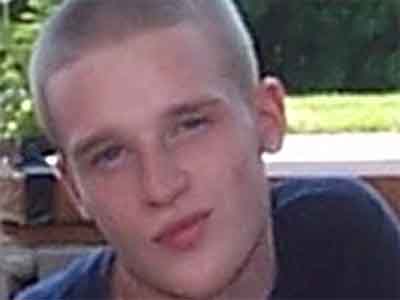 Police have charged a Delaware County woman with vehicular homicide and drunk driving after she drove her car into a stopped tractor-trailer last summer, killing her passenger.
Nichole Labelle, 23, of Secane, also was charged with involuntary manslaughter and related offenses, according to court records. She was jailed on $350,000 bail and faces an Aug. 14 preliminary hearing.
Labelle was driving west on Enterprise Avenue in Southwest Philadelphia at 4:15 p.m. on July 15, 2012, when her car drifted onto the shoulder and hit a stopped tractor trailer, said Officer Christine O'Brien, a police spokeswoman.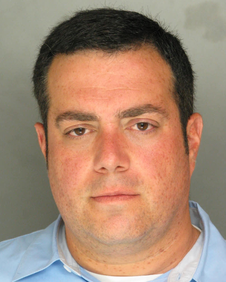 When two boys allegedly molested another boy at a Montgomery County summer camp a month ago, the director booted the alleged offenders out, putting them on an airplane to their home states.
But he never alerted police.
And for that, Ryan Wexelblatt now is criminally charged with failing to report suspected child abuse and related offenses.
This post has been updated.
A 26-year-old woman was hospitalized Tuesday night in critical but stable condition after police say a man forced his way into her Northern Liberties apartment and shot her in the head.
Police sources said the woman, who is transgender, answered a knock at the door to her apartment on Girard Avenue near Hope Street shortly after 9 p.m. to find a gunman at the door.
Police are investigating a shooting in South Philadelphia that left two men hospitalized.
Just before 7 p.m., shots rang out on Croskey Street near McKean, police said. Medics took the first victim, a 29-year-old man with a gunshot wound to the right leg, to the Hospital of the University of Pennsylvania, where he is listed in stable condition.
A second man wounded in the same shooting, also 29, later showed up at Thomas Jefferson University's Methodist Hospital in South Philly suffering a gunshot wound to the left leg. He is also in stable condition.
Police are searching for the thief who stole 15 bicycles that were part of a charity race from a Center City pub.
The theft happened early Tuesday around 4:30 a.m. at the Irish Pub on Walnut Street near 20th. The bicycles were being stored at the pub following the 26th Annual Tour de Shore bicycle race on Sunday. The pub organizes the 65-mile race from its Walnut Street location to its original location in Atlantic City to raise money for children's charities, with most of it going to the families of fallen police officers in the region. This year, about 1,600 people took part, raising more than $600,000, an organizer said.
Following a post-race celebration, many of the participants rode a bus back to the Center City pub, according to an organizer. Due to the pouring rain Sunday, the bus ride took six hours, prompting some to leave their bikes at the pub that night.
A West Oak Lane man has been arrested for killing a Juniata Park man Sunday in an apparent drug dispute.
Lamar Campfield, 28, of Limekiln Pike near Middleton Street, was charged Monday night with murder, robbery and related offenses for shooting Willie Middlebrook, 35, of Erie Avenue near Dungan Street, on Middlebrook's block multiple times in the head and torso, said Officer Jillian Russell, a police spokeswoman.
Court records show that Campfield has an extensive criminal record that includes past arrests for gun offenses, drugs and fleeing police. He also was charged with murder in October 2006 for shooting at a man in a car, records show. That man wasn't injured, though, and it's unclear why prosecutors, who later withdrew the charges, charged him with murder initially. Tasha Jamerson, a spokeswoman for the District Attorney's Office, couldn't immediately be reached for comment.
An 8-year-old girl was hospitalized Tuesday morning after police say her older brother shot her in the chest with a pellet gun in North Philadelphia.
Police said the two boys, ages 10 and 12, were playing with pellet guns shortly before 11 a.m. on Etting Street near Berks when one of them shot their little sister in the chest. It was unclear whether it was an accident.
The girl was taken to Hahnemann University Hospital by police, then later transferred to St. Christopher's Hospital for Children. She is in stable condition.
Police have identified the woman killed after her car plunged into the Schuylkill River during Sunday night's severe storms as Tiyana Stenson, 21, of Darby.
Stenson was traveling in a car on Kelly Drive near Boathouse Row during a downpour when the car veered into the river. A man who also was in the car swam to safety and told police Stenson was driving and swerved to avoid another vehicle in her lane. Sgt. Joseph Rossa of the Accident Investigation District said detectives continue to investigate the case.
The accident occurred on a day of historic weather in Philadelphia. A record 8.02 inches of rain, as measured at the Philadelphia International Airport, fell in the city in just a few hours Sunday. That's far more than the previous single-day record of 6.6 inches, set in 1999 when Hurricane Floyd blew through.