Archive: April, 2013
Police have identified the man slain in an overnight home invasion and robbery as Lamar Muldrow, 29, of Mayfair.
Police said several armed men tried to enter a home on Leonard Street near Cheltenham Avenue and tussled with the woman who answered the door. When her husband intervened, the gunmen shot him in the chest and hip, police said. Muldrow died at Temple University Hospital at 10:48 p.m., said Officer Jillian Russell, a police spokeswoman.
Police reported no suspects. Tipsters can call homicide detectives at (215) 686-3334 or -3335.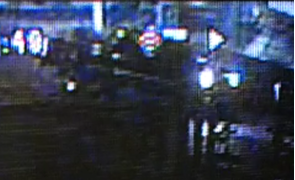 Bensalem police are asking the public's help to identify this spaceship.
Actually, no, it's not a spaceship. It just looks like one because the security camera footage is so lousy. Consider this post our periodic plea to those who invest in surveillance systems to buy a better system. You get what you pay for! If your camera catches images that look like underwater sea life seen without swim goggles, then you might as well stick your toddler outside to watch for the bad guys, for all the good that camera does.
Still, if this photo makes any sense to you, call the Bensalem police. They say this spaceship, or rather, pickup truck, was set ablaze on Mildred Avenue near Kings Lane just after 4 a.m. on April 4. Sharp-eyed investigators deduced that the truck, seen visiting the Rita's Water Ice on Route 13 at Biddle Lane just before the fire, is likely a late-model, dark-colored, raised, four-wheel-drive Ford F-series pickup truck with an extended cab and chrome wheels or hub caps and factory-installed cab lights and side-marker lights in the front doors' side mirrors.
A 47-year-old man was wounded in a shooting in North Philadelphia Monday afternoon, police said.
Cops were called to Cecil B. Moore Avenue near Ridge shortly after 3 p.m. The victim was shot once in the side and taken to Temple University Hospital, where he was listed in guarded condition around 4:30 p.m., a poilce spokeswoman said.
Police reported no motive or suspects in the shooting.
A teen and a young man have been charged with murder in an April 11 shooting across the street from Overbrook High School that left a student from the school dead.
Jaquan Jordan, 20, of Berks Street near 21st in North Philadelphia, was arrested immediately after the shooting that killed Overbrook student Bernard Scott, 17, and wounded two others.
Stanley Postell, of 60th Street near Lansdowne Avenue in Overbrook, was also wounded in the shooting and was determined to be one of the shooters, police said.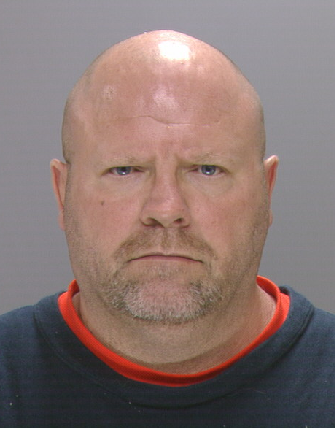 A Tacony man has been arrested for harassment and indecent exposure near Philadelphia University, police said.
The first incident happened April 18 at about 1 p.m., while the other incidents occured on April 24 between noon and 1 p.m. near the university's East Falls campus.
George Tobin, 40, of Keystone Street near Princeton Avenue, allegedly approached five women, all between the ages of 18 and 26, and asked them inappropriate questions. In at least one instance Tobin exposed himself, police said.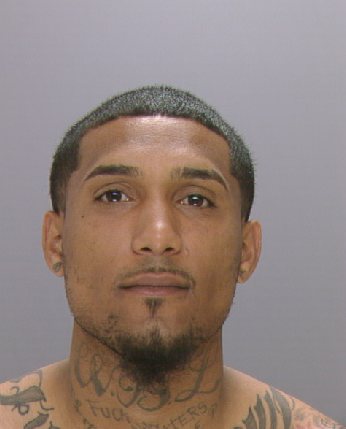 A 25-year-old man who police say killed an innocent bystander and wounded three other people in a shooting in Kensington earlier this month surrendered to authorities late last week.
Police said after an investigation into the murder of Amanda Martinez, 20, who was killed in the crossfire when a gunman sprayed Somerset Street near Lee the evening of April 9, a warrant was issued Thursday for 25-year-old Luis Soto, who lives on Lee Street near the scene of the shooting. Soto surrendered to police the same day and has been charged with murder and related offenses for Martinez's death, police said.
Soto is also charged with three counts of attempted murder for wounding three men, ages 18, 21 and 35, in the same shooting.
A prank 9-1-1 caller who reported that shots were fired in a Northeast Philadelphia middle school caused a momentary scare Monday afternoon, authorities said.
Shortly after 1 p.m., police responded to Austin Meehan Middle School on Ryan Avenue near Sandyford in Mayfair. School district spokesman Fernando Gallard said when cops arrived at the school, they quickly determined that the report of gunshots there was inaccurate and had been called in by a prank called. Gallard said the school was not locked down or evacuated, but that numerous police officers responded.
Gallard said officials have not determined whether the call came from a student at the school.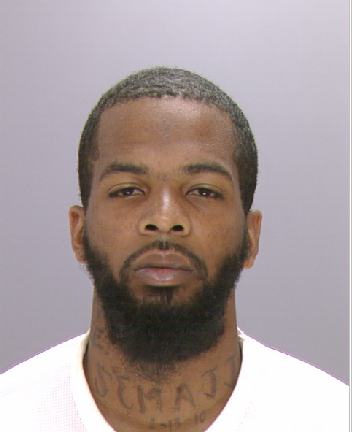 A man who allegedly shot two men, killing one, in Kensington on Friday as two police officers watched has been charged with murder, authorities said Monday.
Daniel Walker, 24, of Wishart Street near Jasper in Kensington, is charged with murder and related offenses for allegedly pulling a gun and firing into a Cadillac on Amber Street near Cambria early Friday evening, wounding both men in the car.
Gravely wounded in the head was the 20-year-old driver, Theodore Cossum, who lived on William Street near Trenton Avenue in Kensington. A 27-year-old man who was sitting in the passenger seat suffered a gunshot wound to the shoulder and survived his injuries, police said.