Archive: March, 2012
A 42-year-old Chester County man was arrested at the Philadelphia International Airport Thursday night after a TSA screener found a loaded, .25 caliber handgun tucked inside his carry-on luggage, police said.
The man was preparing to depart from Philadelphia around 7 p.m. when a TSA agent noticed the gun as his bag was being scanned. The agent called police, and the man was arrested without incident, said Lt. John Walker, of the Southwest Detective Division.
The unidentified man was being held at the Southwest Detective Division, headquartered at 55th Street near Pine, Thursday night, Walker said.
A 13-year-old boy is in police custody after allegedly shooting a 12-year-old boy in his neck with a BB gun Thursday night in the Parkside section of West Philadelphia.
The victim was on Stiles Street near St. Bernard about 7 p.m. when the teen fired at him, said Lt. John Walker of the Southwest Detective Division. After being shot, the boy ran home and his mother called police, Walker said.
The boy was not seriously injured and was listed in stable condition at the Children's Hospital of Philadelphia, police said.
Give up your gun, get some groceries.
Philadelphia Police, Browns Shoprite and Philadelphia Safety Net are teaming up this Saturday to host a gun buy-back program at the supermarket at Broad Street and Washington Avenue in South Philadelphia. Citizens who turn in guns from 10 a.m. to 3 p.m. will get a $100 food voucher to the Shoprite. Anyone can participate.
Correction: Thanks, tonyjlive, the event is at that corner, not the supermarket. Sorry for the confusion. Apparently, I need more coffee this morning.
This post has been updated.
A family in Fairhill was forced to live a nightmare Wednesday night after several masked gunmen burst into their rowhouse on 9th Street just north of Somerset and murdered the mother's 36-year-old son while his brother, sister and 6-year-old niece sat helpless, bound and gagged by the thugs.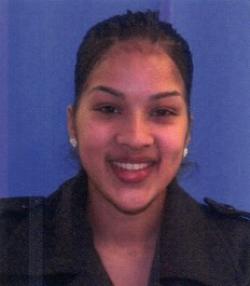 Police are asking for help from the public to find Franchesca Alvarado, who told relatives she was visiting Atlantic City with a friend on March 17 and has not been seen since then.
Alvarado, 22, of Hunting Park, is about 5 feet 7 inches tall, weighs about 110 pounds, has brown eyes and curly black hair, police said.
Anyone with information on the woman's whereabouts is asked to call the Philadelphia Police East Detective Division at 215-686-3243.
A man who cops believe may have been trying to steal from an abandoned building was found suffering a gunshot wound to the right thigh shortly after 6:30 p.m. Wednesday night, police said. The shooting came after a man was shot to death in Tioga Wednesday morning after reportedly being involved in a scuffle over copper stolen from an abandoned warehouse.
Chief Inspector Scott Small said police were unable to locate the scene where the shooting happened, but that the 26-year-old victim had been seen climbing a fence around an abandoned factory on Boudinot Street near Allegheny Avenue in Kensington shortly before witnesses told police they saw him limping in the area.
"He was shot sometime before he left this abandoned property," Small said.
Police are looking for three men in connection with the robbery of a man who allegedly followed the victim onto a SEPTA bus.
On March 14 at 4:30 p.m., the victim was waiting for a bus at 52nd and Market streets when the suspect approached him and demanded his belongings, police said. When the victim ignored him and got on the bus, cops said, the suspect and two accomplices who are now considered persons of interest in the crime got on the same bus a few stops later and confronted him again. The men then grabbed the victim, according to police, and took his cell phone and TransPass before getting off the bus at 52nd and Haverford Avenue.
Surveillance footage from the bus that shows the trio was released by police on Wednesday. The primary suspect is described as a black man between 18 and 21 who is 5 feet 10 and weighs 200 pounds. He wore a black hooded sweatshirt and blue jeans, and had a short haircut and a mustache.
A South Philadelphia man whose flowers have been stolen every spring and fall for years refused to be a shrinking violet anymore and used surveillance cameras to catch the green thumb thief in the act, according to the police.
"Every year (he) puts these nice little flowers out in front of the house and every year someone steals them," said Lt. Ray Evers, police spokesman.
Turns out, the thief was a woman who struck this year around 2:10 a.m. on March 21 at the house on 10th Street near Jackson, police said.