Archive: January, 2012
Surveillance footage recorded two men police are searching for in connection with a shooting on the western edge of Northern Liberties that left a man critically wounded in late November.
About 7:10 p.m. on Nov. 25, a man was sitting in his car on Fairmount Avenue near 7th Street when two men walked up to the driver's side window.
One of the suspects shot the man in his neck, and they both fled on foot.
Surveillance cameras recorded footage of a man who is wanted for an assault and robbery inside a South Philadelphia SEPTA station Sunday morning.
Police posted the footage online, and are asking for help from the public to find the suspect.
The suspect walked into a concourse leading to the Snyder Avenue subway platform around 9:15 a.m. Police said he punched a man in his face, snatched his wallet — which contained lottery tickets — and ran from the station.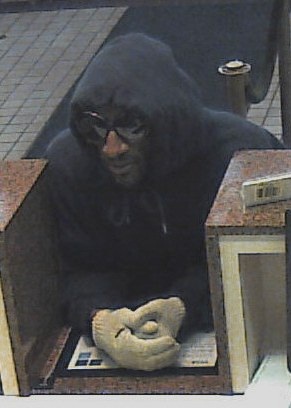 Cops and the FBI are looking for help to track down a man who they say robbed a Chestnut Hill bank late Monday morning and got away with an undisclosed amount of cash.
Police said the suspect gave a teller a threatening demand note around 11:30 a.m. in the National Penn Bank, at Germantown and Evergreen avenues. After getting cash, the man fled east on Evergreen Avenue toward Ardleigh Street.
Authorities described the suspect as a black man in his late 20s or early 30s, 5 feet 7 with a dark complexion. He wore a royal blue hooded sweatshirt, gray gloves, gray sweatpants and oversized brown sunglasses, and is considered armed and dangerous.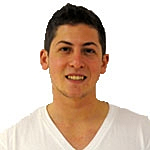 The passenger of a taxi who was attacked at random by a group of teens in Center City this weekend has apparently come forward, writing about his experience today in The Daily Pennsylvanian.
Brian Goldman, a senior at Penn who says he was the passenger in the cab Saturday night, says he was punched through the open window of the cab, seemingly without provocation, and that there were as many as 15 teens in the offending group.
Police said yesterday that a cabbie and his passenger were attacked by a group of three teens at 15th and Chestnut streets around 8:30 p.m. Saturday in Center City. During the attack, according to police, three black teens — two 17-year-olds and a 15-year-old — shouted racial slurs at the white passenger.
This post has been updated.
A a 34-year-old woman and her 13-year-old daughter were injured in a double shooting in the city's Nicetown section Sunday night, police said.
The two were shot just after 7:30 p.m. inside a house on Rowan Street near Germantown Avenue. Police said the teen was hit twice in the right leg and the woman was hit twice in the back. Both were taken to Temple University Hospital, where the woman was listed in critical condition and the teen was listed in stable.
Robbers forced a supervisor at the Center City Greyhound terminal to page other employees to her location this morning so they could all be put into a caged area together while the bandits swipped $21,500 from the business, according to police.
Around 2:50 a.m., the 42-year-old supervisor at the Greyhound terminal at Filbert and 10th streets was approached by three armed men who were wearing all black clothing with masks and gloves, police said. The men ordered her in to a caged-in area and forced her to page other employees to come to her location, according to police.
Three employees did respond - a 19-year-old man, a 22-year-old woman and a 64-year-old man - and were placed into the caged-in area with the supervisor. The supervisor was then taken at gunpoint by one of the offenders and ordered to open a safe, police said.
In a horrific assault in Center City Saturday night, three teenagers who were spouting off racial slurs pulled a man out of a cab to beat him and when the cab driver intervened to stop the assault, the teens turned their rage on him, according to police.
Around 8:23 p.m., a Liberty Taxi cab was stopped at a red light at 15th and Chestnut streets when two 17-year-old boys and a 15-year-old boy approached the cab and started calling the male passenger in the back seat racially derogatory names, police said.
The boys then threw an unknown liquid at the cab before they opened the door and pulled the passenger out and started pummeling him, according to police.
This post has been updated
Two men are in critical condition following a shooting on Gratz Street near Susquehanna Avenue in North Philadelphia Friday night, police said.
Shots rang out around 5:50 p.m., leaving a 22-year-old man wounded once in his back and another 22-year-old man wounded in his face, right shouter and abdomen.