Archive: September, 2009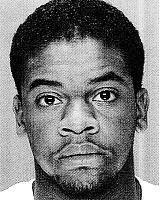 Who that knew meeting a stranger from the Internet in person could be so dangerous?
A 51-year-old man from New Hope might have muttered that very question when he was maced and robbed in West Philadelphia on June 18 by a guy who offered to buy the victim's jewelry on Craigslist, police said.
The tale of e-commerce gone wrong goes something like this:
A few months ago, the victim turned to Craigslist to sell a $14,500 diamond ring.
He found a potential buyer in a guy who identified himself as Mike Farson. "Mike" said that he was from Maryland, cops said.
The seller suggested that he and "Mike" make their transaction at 30th Street Station.
"He thought he was being careful and had control of the situation by arranging the meeting in a public space," said Capt. Benjamin Naish, of Southwest Detectives.
The deal took a twist when the two men met at 30th Street Station. "Mike" said that he needed to pick up his money someplace else.
He convinced the seller to drive him to a rowhouse on St. Bernard Street near Spruce, in West Philadelphia, Naish said.
"Mike" — who was later identified as Corey Jackson, 22 — made a show of talking on his cell phone before finally agreeing to finish the transaction.
The seller pulled out the ring, and Jackson promptly sprayed him in the face with pepper spray, grabbed the ring and took off, Naish said.
But instead of playing the role of a helpless victim, the seller decided to strike back.
He placed phony ads on Craigslist, hoping to lure Jackson into a trap, Naish said. The ruse worked.
Jackson agreed to meet the seller at a parking lot at 47th Street and City Avenue at 4:30 p.m. on Thursday.
Both men showed up — and so did police. Jackson, of Olive Street near 49th, was charged with robbery and aggravated assault.
Naish said that investigators believe that he might have been involved in similar robberies that were set up through Craigslist in Bethlehem and other areas.
"I think this case really illustrates how creative some criminals are getting," he said. "People have to be more careful."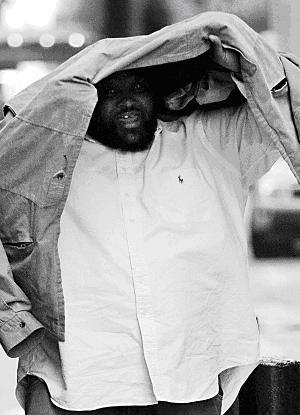 Dwight Dixon, the local guy who claimed that he had been shot in the hand last year by NFL star Marvin Harrison, died on Friday.
Dixon, 33, never regained consciousness after he was riddled with seven bullets in Fairmount on July 21. That case remains unsolved, while charges were never filed in last year's shooting.
A police source said that Dixon died Friday at 3:17 a.m. at Hahnemann University Hospital from "multiple injuries" caused by the gunshot wounds.
His death adds a sad twist to a story that generated national headlines and was marred by a seemingly endless array of contradictions.
"It's a shame. My heart goes out to his family," said attorney Robert Gamburg, who represented Dixon in a civil lawsuit that was filed against Harrison last fall.
"He was a good man. I know he'll be missed by his family and friends.
"He was a very honest person who made some mistakes in his life and was in the process of moving on until he got caught up in something he didn't want to be caught up in," Gamburg said.
Dixon, who grew up with Harrison in North Philadelphia, claimed that the former Indianapolis Colts wide receiver shot him after the two had a fistfight on Thompson Street near 25th, in North Philadelphia, on April 28, 2008.
Another man, Robert Nixon, claimed that he had also been wounded trying to flee the scene. Nixon filed a civil suit against Harrison earlier this summer.
Ballistics evidence proved that at least five shots had been fired that night from a Belgian-made handgun that Harrison owns.
Despite the evidence — and Harrison's admission to police that he was involved in the fistfight — District Attorney Lynne Abraham decided earlier this year not to press charges against Harrison.
She said that Harrison, Dixon, Nixon and others provided investigators with multiple false and contradictory statements about the incident.
Dixon was charged with making false reports to police and other offenses and was scheduled to appear in court today, according to court records.
Abraham, meanwhile, didn't rule out bringing charges against Harrison down the road, pending the results of his civil suit.
Dixon told the Daily News in January that he initially lied to police about being shot by Harrison, "because I was scared for my life and for my family. I was worried. [Harrison] is well-connected, he has money and he has fame."
Gamburg said yesterday that he is unsure if he will still follow through with the civil lawsuit against Harrison.
"We're going to weigh our options," he said. "His death certainly leaves a lot up to speculation."
Dixon was gunned down in front of a Valu-Plus on Girard Avenue near 28th Street on July 21. The shooting occurred two blocks north of Playmakers, a club owned by Harrison.
A police source previously told the Daily News that Dixon told a police officer who responded to the shooting that he believed the gunman had been hired by Harrison.
Harrison's attorney, Jerome Brown, declined to comment about the allegations at the time.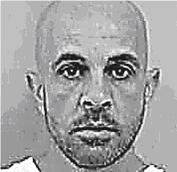 A career criminal who has a fondness for flashing his privates in public is once again behind bars — thanks, in part, to vigilant Daily News readers.
John Cannizzaro, 49, was arrested by U.S. marshals about 4 p.m. today in East Frankford, authorities said.
He had been sought by marshals and Philadelphia police for exposing himself to four 12-year-old girls in South Philly on May 12, said Jim Burke, supervisor of the U.S. Marshals Fugitive Task Force.
Cannizzaro was also wanted for dodging meetings with his state parole agent, Burke said. He had been on parole since 2007, after serving four years of a sentence for indecent exposure.
"To give you an idea of the person we're dealing with, out of the last 11 years, he's spent nine years in state prison," Burke said.
Detectives were anxious to get Cannizzaro off the streets because they feared he would strike again after he allegedly exposed himself on May 12.
"You hear about incidents like this, and you have to assume he'll escalate into something much worse," Burke said.
Turns out the authorities weren't the only ones who wanted to see Cannizzaro behind bars.
Daily News readers flooded investigators with information on Cannizzaro after his photo ran in a "Week's Most Wanted" column in the Aug. 31 edition of the People Paper.
"They contributed numerous tips which helped lead to his apprehension," Burke noted.
Cannizzaro, whose last known address was on 4th Street near Snyder Avenue, was found on Haworth Street near Frankford Avenue. "He was staying with a man who is also on parole for a sexual offense," Burke said.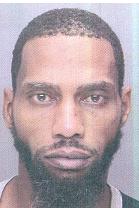 August proved to be a pretty busy month for Eugene Jones, cops say.
Jones, 42, robbed at least 18 people at gunpoint across South Philadelphia between Aug. 5 and Aug. 29, according to police. Investigators said Jones acted alone during his heists, which were committed close to his parked getaway car, a black Chrysler.
Detectives arrested Jones at his home on Bonsall Street near McKean on Aug. 29, about a half-hour after he robbed a 40-year-old woman at 13th and Wolf streets. Investigators said they found numerous stolen purses, credit cards, cell phones and identification cards when they executed search warrants on his home and car.
This might come as a surprise to no one, but here it is nontheless: The two men who were allegedly involved in an armored car robbery, high-speed chase and a subsequent shootout with police that injured Officer Adrian Hospedale today have long, long criminal histories.
Brian Williams, 50, of D Street near Whitaker Avenue, has 31 prior arrests, including multiple convictions for robbery, theft, assault and prison escape, according to court records. Cohort Anthony Reid, 42, of Moore Street near 5th, has 16 priors, including several convictions for robbery and assault.
Reid was wounded by police during a shootout with cops that littered 63rd Street near Grays Avenue with dozens of shell casing, police spokesman Lt. Frank Vanore said. He was being treated tonight at the Hospital of the University of Pennsylvania.
An inmate at the Philadelphia House of Correction sliced a female prison guard in the face with a 4-inch piece of metal earlier today.
Prison Commissioner Lou Giorla said the guard was attacked about 2 p.m. while she patrolled a cell block in the general population area. "She had received a laceration to the face from an unruly inmate with a homemade weapon," Giorla said. "Thank God she wasn't seriously injured."
Giorla said it was unclear why the prisoner, whose name wasn't released, attacked the guard.
*A prisoner hanged himself in his cell at SCI-Graterford on Monday, prison officials said. A guard found Jose Pagan hanging in his cell about 8:20 a.m, the officials said. Pagan, 42, a convicted murderer, was pronounced dead at the scene.

*A 22-year-old man was shot to death shortly after 6 a.m. this morning at 66th Street and Woodland Avenue, Southwest Philadelphia. He was not immediately identified. Police had no motive or suspects.
*An overweight robber held up the Wachovia Bank branch at 3rd Street and Oregon Avenue, South Philadelphia, today and fled with an undisclosed amount of cash, running west on Oregon Avenue, authorities said.
The thief was described as a white man in his 30s, 5 feet 11, and weighing about 300 pounds. Tipsters can call the FBI at 215-418-4000.

A Temple University student was briefly abducted earlier this week by a sly fiend who lured her with a call for help.
Police said the 20-year-old woman was walking on 16th Street near Market about 7:30 p.m. Tuesday when she heard a man say, "Can someone help me with this seat?"
She spotted a 20-something black man who was standing next to a black four-door sedan that was parked with its motor running.
The man claimed he was having trouble securing his baby's car seat. When the woman leaned in head-first to examine the seat,the assailant forced her into the sedan and locked the door, said Capt. John Darby, of the police Special Victims Unit.
As the terrified woman realized that the "baby" was actually a stuffed animal, her abductor got behind the steering wheel and drove off.
Darby said the man threatened to shoot her if she tried to flee. A black handgun rested next to him on a center console.
The abduction, however, was short-lived.
The woman bolted out of the car when the kidnapper stopped at a traffic light near 16th and JFK Boulevard, Darby said. She was not harmed.
She described the abductor as being muscular, about 5-foot-10 and having low-cut hair and a beard.
Darby described the incident as "quite unusual and disturbing." He said it was the first time he had heard of a man using "props" to lure an unsuspecting woman into a car.
Temple University Campus Safety Services sent a memo to students earlier today warning them about the incident.
The abduction occurred just three days after a man groped and punched a 21-year-old woman as she entered her apartment building near 21st and Locust streets.
Tipsters can contact the SVU at 215-685-3251.