Archive: September, 2009
A pair of eagle-eyed detectives stopped a veteran scam-artist from victimizing an elderly couple in Northeast Philadelphia earlier today, police said.
Detectives James Arentzem and Margarita Moreno-Nix had been sent to Rhawnhurst because of a recent spate of "gypsy crimes" — cons that are committed by nomadic hustlers who pose as public employees, said Major Crimes Sgt. Joseph Cella.
"Transient criminals don't hang around much," Cella said. "By the time most of these crimes are reported, we're a day late and a dollar short."
Luck was apparently on the detectives' side when they parked on Rhawn Street near Frontenac about 1 p.m.
The investigators, both of whom specialize in crimes against the elderly, spotted a man clad in a work uniform, clipboard in hand, with an identification card dangling from his neck.
"They saw him knock on an elderly couple's door and then go inside. They suspected some criminal activity, so they approached," Cella said.
The detectives got to the front door just as the con man was about to leave.
"The couple said he claimed to be a Water Department employee who had to check their water. He told them he was going to issue a rebate check," Cella said.
The scam-artist, who was sporting a crude I.D. that consisted of a small photo pasted onto a card with the words "Identification Card," was promptly arrested.
The trickster is a 65-year-old man who most recently lived in New Jersey and has a record of pulling cons in other parts of the country.
Police declined to release his name because criminal charges, including trespass and impersonating a public official, had not yet been filed.
The elderly couple told detectives they didn't believe anything had been stolen from their house.
Normally, this type of scam involves a second person who steals from unsuspecting homeowners while the first person distracts them, Cella noted.
"For all we know, the second person saw our detectives and took off," he said.
Controversy is once again visiting Colosimo's gun dealership.
The shop, which was the target of religious protesters earlier this year, was accused tonight by U.S. Attorney Michael Levy of knowingly selling guns to straw purchasers.
Federal investigators determined the gun shop, on Spring Garden Street near 9th, sold a total of 10 firearms to three straw purchasers between Aug. 4, 2004, and April 18, 2007, according to court documents.
The feds say Colosimo's identified straw purchasers as the actual buyers in transaction records, even though the shop "knew or had reason to believe that each was not the actual buyer, but a straw purchaser," documents show.
Levy charged Colosimo's with making false statements and failing to properly maintain firearms transaction records.
The shop's owner, James Colosimo, 77, isn't specifically named in the court documents, but the feds noted the charges can bring a 5-year probation sentence and $200,000 fine.
In January, a dozen people from a clerical group called Heeding God's Call were arrested after they twice protested inside Colosimo's.
The protesters said they targeted Colosimo's because they determined that 22 percent of guns used in area crimes before 2004 were sold by his shop.
Colosimo told a Daily News columnist in January that he hadn't done anything wrong. The percentage was high, he said, because he had sold hundreds of thousands of weapons during his 57 years in business.
A municipal judge later dismissed charges of disorderly conduct, defiant trespass and related offenses against all of the protesters.
After the ruling, Colosimo fumed: "They're not guilty? They broke the law."
A 19-year-old woman told police she was indecently assaulted by a man while she was waiting for a bus on Washington Lane near Stenton Avenue about 9:50 p.m. on Sept. 14. The victim said the attacker, a stocky, 5-foot-4 black man, grabbed her by the throat and forced her over the hood of his copper-colored, 4-door SUV.
The creep assaulted the woman while he tried to pull off her clothes, police said. The victim told investigators the attacker was clean shaven and had a tattoo of the letter "A" on the left side of his neck. His SUV had tinted windows, police said. Tipsters can call the Special Victims Unit at 215-685-3251.
Way behind on posts tonight, folks. Hang tight for the deluge. In the meantime, Christine Olley has the scoop on a police-involved shooting from earlier tonight:
An unidentified teenager was shot and wounded by police tonight after he refused their commands to drop a knife he was holding and lunged at one of the officers, police said.
The incident occurred shortly before 9 p.m. on Grant Avenue near Academy Road in the Northeast after two officers responded to a radio call about a person with a knife. Police said the teen lunged at one of the officers, who fired his weapon once, striking the teen in the thigh.
He was taken to Aria Health-Torresdale, where he was listed in stable condition.
The Perlata Grocery appeared to be open for business earlier tonight, with its front door yawning open and a red-and-yellow sign glowing above.
But the usual neighborhood clientele were replaced by crime scene investigators and a murder scene in the Elmwood corner shop.
Domingo Rodriguez, the 53-year-old store owner, was gunned down during a robbery shortly before 7 p.m., said Homicide Sgt. Tim Cooney.
Rodriguez was standing behind a plexiglass enclosed counter when the robber entered, Cooney said.
The triggerman opened the door to the secure area, shot Rodriguez in the chest, then stole about $2,000 from the owner's pocket.
Investigators said the gunman darted out of the store, at 66th Street and Guyer Avenue, and fled in an unknown direction.
Rodriguez died at the Hospital of the University of Pennsylvania at 7:42 p.m., Cooney said.
Rodriguez's wife, who was in the store at the time of the shooting, was unharmed. The store, which Rodriguez recently opened, had no working security cameras, Cooney said.
"I can't believe they killed this man," said Nicole Smith, a nearby resident. "What's going on in this neighborhood?" Another resident who walked up to the scene described Rodriguez as a "big guy with a beard who was always happy." Others said Rodriguez sometimes let his young daughter work the store's cash register. Rodriguez's murder was one of three today. Police said a 25-year-old man was shot to death while sitting in a car near 64th and Callowhill streets in West Philly about 11 a.m. Another man was gunned down near 4th and Norris Streets in North Philly shortly after 7:45 p.m.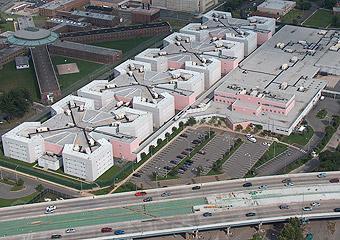 A mentally ill inmate injured five prison guards during a vicious attack at the Curran-Fromhold Correctional Facility earlier today, officials said.
The guards were in the process of locking inmates in their cells about 10:30 a.m. when they found Edward Braswell sitting in the wrong cell, said prison spokesman Bob Eskind.
"They tried to move him, but he refused," he said.
An instant later, chaos filled the cell as Braswell launched into an attack.
He rained fists down on a female sergeant, three male corrections officers and one female officer, all of whom were unable to stop the onslaught, Eskind said.
The guards tried using pepper spray on Braswell, to no avail.
"Pepper spray doesn't help with mental-health inmates. Nothing can stop them," said Lorenzo North, the president of the prison guards' union, Local 159.
Other guards rushed to the scene and eventually subdued Braswell, Eskind said.
When the dust settled, the five guards were all nursing injuries, some of them serious.
One male officer suffered a broken ankle and broken finger, and was being monitored overnight at Aria Health-Torresdale, Eskind said.
The female sergeant suffered head trauma, after Braswell slugged her in the face five times, grabbed her by the hair and slammed hear head into a cinder-block wall, North said.
Two male guards suffered hand and back injuries, while a female guard had some facial injuries, North said.
The incident was reported to Philadelphia police, who could file assault charges against Braswell.
Eskind said the inmate has a history of committing assaults at CFCF.
Two groups of trigger-happy fools blasted 53 shots at each other yesterday on a quiet street in Eastwick where schoolchildren were playing, police said.
Amazingly, no one was struck by the swarm of slugs that ripped through the air on Bittern Place near Eastwick Avenue about 3:30 p.m., said Lt. John Walker of Southwest Detectives.
At least three gunmen — armed with an assault rifle and 9mm handguns — walked up and fired at four young men who were sitting outside 2837 Bittern Place, a house that been something of nuisance property to<NO1>surrounding<NO> neighbors, Walker said.
One of the men in the targeted group shot back with a .40-caliber handgun.
When the gunfire ended, the shooters darted into a white SUV with a New Jersey license plate and sped off, Walker said.
Police arrested Joseph Del Rossi, 25, who lives at the nuisance property. He was charged with narcotics violations because police found crack cocaine inside, Walker said.
"It could've been a disaster out there. You had about 10 children who were outside playing," he said.
Walker said he wanted city agencies, including the Department of Licenses and Inspections, to work on shuttering the nuisance property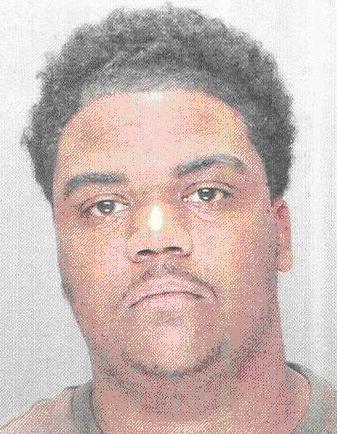 Someone get this guy an application already!
Kevlin Adams, a Southwest Philly guy who police say has been arrested five times for posing as a cop, was caught in the act again on Tuesday.
A corporal found Adams ambling around the 18th District's headquarters, at 55th and Pine streets, wearing a gunbelt and handcuffs on his waist, while his rental car was parked in the district captain's spot at about 1 a.m.