Archive: August, 2013
A group of thugs posed as utility workers and forced their way into a North Philadelphia house at gunpoint Thursday afternoon, then beat and robbed a couple inside, police said.
Chief Inspector Scott Small said one of the occupants of the home, on Sedgley Avenue near 5th Street, answered a knock at the door around 4:30 p.m. and found three or four men dressed in utility worker uniforms outside.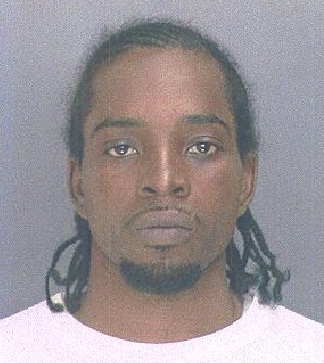 A warrant has been issued for a 33-year-old man who police say shot two men with a shotgun in Hunting Park Monday night, killing one and critically injuring another.
David Mofield is wanted for shooting Brian Sweet to death on Percy Street near Pike, according to a police bulletin. A second man was shot in the torso and badly wounded in the incident.
Mofield, described as 5 feet 8 and 150 pounds, is considered armed and dangerous, according to police.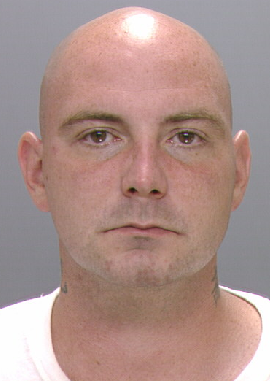 Police have arrested a Port Richmond man in Monday's stabbing of a retired police officer.
Joseph Fitzgerald, 31, of Belgrade Street near Westmoreland, is being held on $400,000 bail for aggravated assault and related offenses. He faces a Sept. 4 preliminary hearing.
Retired Philadelphia police officer George Orth, 56, told investigators he met Fitzgerald at a nearby bar and that his new aquaintance then stabbed him once in the chest about 2 a.m. outside Orth's home on Salmon Street near Indiana Avenue. Orth was treated at Temple University Hospital but now is recovering at home, said John McGrody, vice president of the Fraternal Order of Police Lodge 5.
Police are seeking suspects in an East Germantown shooting last night that left n Ogontz man dead.
Julius Black, 28, of Nedro Avenue near 21st Street, was shot in the back and neck just after 10 p.m. on Seymour Street near Wayne Avenue, said Officer Jillian Russell, a police spokeswoman. Doctors declared him dead at 10:33 p.m. at Temple University Hospital, Russell said. Police reported no suspects or motive. Tipsters can call homicide detectives at (215) 686-3334 or -3335.
Police were investigating the murder of a man found shot several times on a street in Germantown late Tuesday night.
Chief Inspector Scott Small said 39th District officers received several calls for gunshots and a person shot on Seymour Street near Wayne Avenue shortly after 10 p.m. Responding officers found the victim, a 29-year-old man, lying on the ground bleeding from several gunshot wounds to the back of his head, his chest, his back and his hands.
Police rushed the victim to Temple University Hospital, where doctors pronounced him dead at 10:33 p.m., Small said.
Police on Tuesday were still on the hunt for a 34-year-old man who authorities say maced a cop in the Port Richmond Target store Monday afternoon.
The suspect, identified by a source as Anthony Watson, allegedly sprayed the police officer after the cop attempted to stop him for stealing in the store, police said.
Watson, who court records show has numerous prior arrests on charges including assault and robbery, has addresses in South Philadelphia and Kensington. Police said Tuesday night that he remained on the loose.
Police fatally shot a 19-year-old man in North Philadelphia Tuesday night after he pointed a weapon at police, authorities said.
Police said shortly after 7:30 p.m., 22nd District officers tried to stop a 2001 Buick LeSabre in the area of 17th Street and Glenwood Avenue. The driver refused to stop, but was spotted by a police helicopter, which followed the car. Authorities said the the driver lost control and struck a minivan with five people inside on Glenwood Avenue, but kept going losing control again and hitting a wall, causing the car to stop.
As officers pulled up behind the car, police said, two suspects -- both 19-year-old males -- got out of the car. The passenger pointed a gun towards the officers, prompting police to shoot him multiple times in the torso area. The suspect was taken to Temple University Hospital and pronounced dead at 7:56 p.m. Police did not release his name.
Police officers were securing a car involved in an earlier shooting outside Temple University Hospital last night, when a car pulled up with more bloodied victims from an unrelated shooting. And a gunmen felled three teens talking on a street corner in South Philadelphia.
The two incidents left two dead and three more seriously injured during a busy night that had Philly cops scrambling to at least five scenes of gunfire and bloodshed.
In the earlier case, officers rushed to Percy Street near Pike in Hunting Park shortly after 6:30 p.m. for a report of a shooting. But a private citizen already had rushed the victims to Temple hospital, where doctors declared Brian Sweet, 20, of Ditman Street near Solly, dead minutes later from multiple shotgun wounds to his chest. A 23-year-old man remains in critical condition with a shotgun wound to his torso. Police listed the motive as argument but reported no suspects.