Archive: August, 2011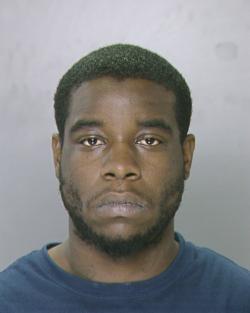 Police arrested a 22-year-old man in connection with an armed robbery at a 7-Eleven Store in the Mayfair section of Northeast Philadelphia in early May.
Maurice Hickaday, who lives on 27th Street near Somerset Street in North Philadelphia, was arrested Aug. 19, police announced Monday. He faces numerous charges, including assault, robbery, theft and weapons violations, according to court documents.
Three weeks before the alleged robbery, Hickaday was arrested on charges of assault, making terroristic threats and weapons violations, according to court documents. He posted his $15,000 bail and was scheduled to appear in court for that incident on Sept. 15.
Police are investigating a shooting in East Germantown that left a man hospitalized in stable condition Monday afternoon.
A 21-year-old man was in the backyard of a home on Wister Street near Rodney Street just after 5 p.m. when he was shot once in the stomach, police said.
One of the man's friends took him to Einstein Hospital, where police Chief Inspector Scott Small said he was listed in stable condition as of 6:30 p.m.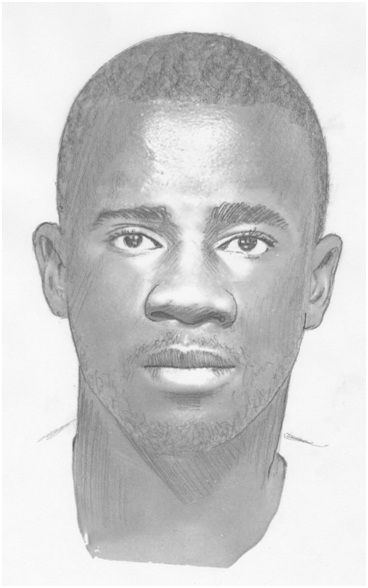 Philadelphia Police released a sketch of a man wanted in connection with an early morning sexual assault and gunpoint robbery last Thursday in North Philadelphia.
Police said a 20-year-old woman was walking around 4 a.m. when she was approached from behind, and forced at gunpoint into an alley on Park Avenue near York Street.
A man police say is between 25 and 30 years old used articles of clothing to tie the woman's hands and feet and sexually assaulted her before taking her purse, which contained an undisclosed amount of cash, a cell phone and identification cards among other things.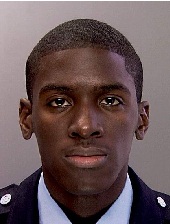 John Mouzon, a 16-year veteran of the Philadelphia Police Department, was arrested Monday on charges of assault and recklessly endangering another person, police said.
Mouzon, 37, was off duty when he and his girlfriend got into a fight on Harvey Street near Lincoln Drive in Germantown Monday.
Mouzon's girlfriend was briefly hospitalized at Einstein, where she was treated for bruises and scratches, police spokeswoman Officer Jillian Russell said.
Police are still searching for two men who robbed an Olney Burger King at gunpoint in early June.
Two men walked into the restaurant on Olney Avenue near Front Street around 8 p.m. on June 5 and pointed a silver and black handgun at the employee who was working at the front counter.
The second suspect jumped over the counter and took money from the drawer.
Police are hoping surveillance footage leads them to two men who robbed a gas station in Kingsessing on Aug. 18.
Two men walked into the Gulf Express on Woodland Avenue near 52nd Street carrying handguns just before 7 a.m.
While the men demanded money, one suspect pointed a handgun at the employee while the other tied his hands together, police said.
A suspect who police say broke into the Oak Lane Diner and stole cash in June remains at large, and police are seeking the public's help to identify and apprehend him.
Police today released surveillance video, which shows the suspect inside the diner shortly after 2 a.m. on June 15. They said he broke the front window of the building and took $550 cash from the drawer before he fled.
The suspect is described as a light-complexion black man in his 30s with a mustache who is about 5 feet 9 inches tall and 155 pounds. He was wearing a blue hooded sweatshirt, white shorts, white socks and sneakers and white gloves at the time of the burglary.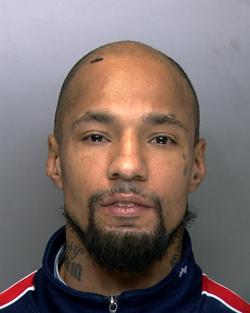 U.S. Marshals found a fugitive ­ — accused of robbing a Wendy's in Germantown on Aug. 16 and breaking through the drive-through window of a McDonald's in East Germantown on Aug. 18 — hiding in the crawl space of his girlfriend's house in upstate New York on Friday.
Jerome Edwards, 40, of Church Street near Frankford in Kensington, was also wanted for violating the terms of his probation, which stemmed from a weapons violation.
Officials said Edwards surrendered to the U.S. Marshals in Albany, N.Y., without incident when they arrived around noon on Friday.